Can You Get Social Security Retirement and Disability at the Same Time?
In most cases, no. Once you've reached full retirement age, you can't file for Social Security disability benefits.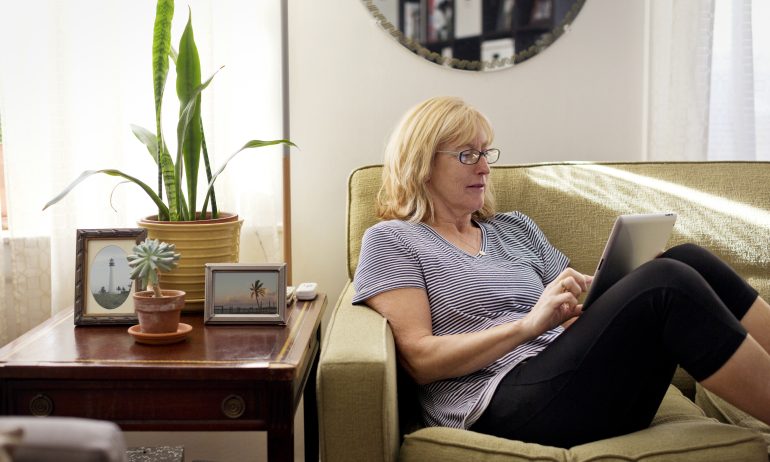 Many or all of the products featured here are from our partners who compensate us. This influences which products we write about and where and how the product appears on a page. However, this does not influence our evaluations. Our opinions are our own. Here is a list of our partners and here's how we make money.
---
The investing information provided on this page is for educational purposes only. NerdWallet does not offer advisory or brokerage services, nor does it recommend or advise investors to buy or sell particular stocks, securities or other investments.
No, you generally cannot collect Social Security benefits for both retirement and disability at the same time. 
In most cases, disability benefits are for pre-retirement beneficiaries, while retirement benefits are for workers ages 62 and above. Once you've reached full retirement age, you cannot file for Social Security disability benefits.
But there are exceptions: Early retirees may receive disability benefits to supplement their early retirement Social Security benefits if their application is approved. In this situation, beneficiaries receive their early retirement benefits plus disability benefits to get additional income. The combined benefits cannot exceed the benefit amount you're entitled to when you reach full retirement age, which is 67 for those born in 1960 or later.
For example, say you file for early retirement when you are 62 and your early retirement benefits are $1,200 per month instead of the full retirement benefit of $1,600. You become disabled and file for Social Security disability benefits. Disability benefits would supplement up to $400 per month to reach your maximum benefit allowed.
U.S. workers (and their employers) pay into the Social Security retirement system with every paycheck. Workers can claim early retirement benefits starting when they are 62 years old or full retirement benefits at 67 (for people born in 1960 or later). The monthly benefit amounts are smaller when you file earlier and increase the longer you wait to file, up until age 70.
Social Security retirement benefits don't replace your full income when you retire. Most retirees supplement their Social Security retirement income with distributions from retirement plans (like 401(k)s or deferred compensation plans), workplace pensions, investment properties or other savings. Some people also continue working to supplement their income.
The Social Security Administration created disability benefits to assist workers who had to leave their jobs due to disability before they reached full retirement age. Disability benefits are available for workers who worked long enough to meet certain thresholds and paid Social Security taxes on their earnings.
Eligible family members may also claim disability benefits based on your work history — for instance, if you have a spouse or ex-spouse filing for spousal benefits, or a spouse or children who qualify for survivors benefits after you die. Family members can receive up to 50% of your disability benefit amount. If multiple family members receive benefits, the collective total your family can receive is about 150% to 180% of your disability benefit. (The amount an ex-spouse receives isn't included in that limit and doesn't affect what other family members will get.)
Can a retired person file for disability benefits?
Once you've reached full retirement age, you are no longer eligible to file for disability benefits.
However, if have reached early retirement age, you can apply for both early retirement and disability benefits. Disability claims often take time to get approved, so applying for early retirement benefits provides income in the meantime. When your disability claim is approved, you'll receive retroactive payments for the difference between your monthly disability income and early retirement benefits.
What happens if you're receiving disability benefits when you reach retirement age?
If you're collecting Social Security disability benefits and reach full retirement age, your benefits will automatically change to retirement benefits. Current laws don't allow a person to receive full retirement and disability benefits at the same time.
Although you can file for retirement benefits as early as 62 years old, there's no advantage in doing so if you are collecting disability benefits. Social Security disability benefits provide the same monthly payments as full retirement benefits. Filing early for retirement benefits instead of continuing disability benefits until full retirement age would permanently lower your monthly payouts.
How does collecting disability benefits affect your retirement benefits?
If you receive disability benefits for a long period of time, it will likely reduce your retirement benefits. But you might be able to qualify for other types of assistance.
Monthly Social Security benefits are based on your eligible wages, how many years you worked and when you retire. Social Security includes the highest 35 years of income when calculating benefits. If you don't have 35 years of income, the missing years count as zero.
When you collect Social Security disability benefits, that income doesn't count toward your Social Security-eligible income totals. If you don't have earned income for a year, your total eligible income for Social Security calculations is zero for that year.
If your earned income is low, see if you're eligible for Supplemental Security Income, a Social Security program that provides additional monthly payouts to those with income below certain limits.
Get more smart money moves – straight to your inbox
Sign up and we'll send you Nerdy articles about the money topics that matter most to you along with other ways to help you get more from your money.