Ethereum vs. Solana: How They Stack Up
Ethereum is more popular, but Solana has faster speeds and lower transaction costs.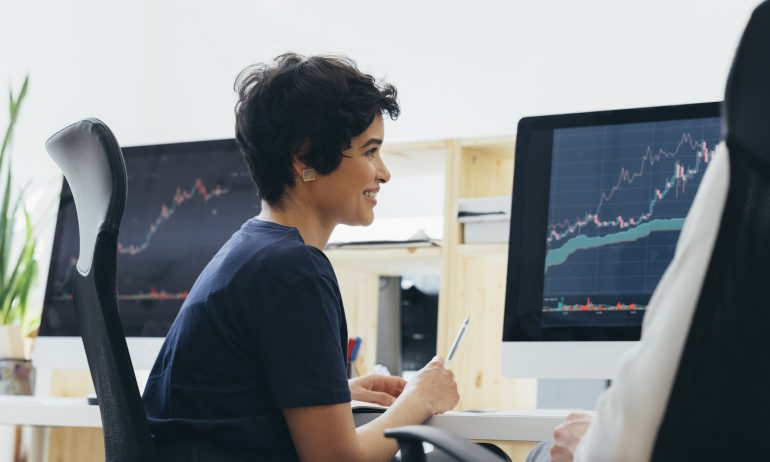 Many or all of the products featured here are from our partners who compensate us. This influences which products we write about and where and how the product appears on a page. However, this does not influence our evaluations. Our opinions are our own. Here is a list of our partners and here's how we make money.
---
The investing information provided on this page is for educational purposes only. NerdWallet, Inc. does not offer advisory or brokerage services, nor does it recommend or advise investors to buy or sell particular stocks, securities or other investments.
Ethereum and Solana are two popular blockchains that each have their own native cryptocurrencies — Ether (ETH) and Solana (SOL), respectively. The blockchains are very similar in how they're constructed, but Solana is a project that was designed to improve upon Ethereum.
Primarily, Solana has improved upon the low speeds and high transaction costs that users have experienced with Ethereum. However, Ethereum remains the more popular platform in terms of usership, and the Ethereum merge happening in September 2022 — when the blockchain will move to a much more sustainable model of operating — could improve its speed and transaction fees.
| | | |
| --- | --- | --- |
| | High. Ethereum is the second-most-popular cryptocurrency available (behind Bitcoin), with a market cap of about $143 billion. | Low. Solana is relatively new to the cryptocurrency market, and its market cap is about $4 billion. However, it is still among the top 10 cryptocurrencies by market cap. |
| | Sustainable. In September 2022, Ethereum moved to a more sustainable proof-of-stake system from an energy-intensive proof-of-work system. | Fast and innovative. Solana created a process to validate transactions called proof-of-history. This new technology allows Solana to operate as one of the fastest blockchains available. |
| | High. As the second-most-popular cryptocurrency, Ethereum is fairly expensive. One ETH coin costs about $1,200. | Low. Solana is still growing, so investing in SOL is more affordable now. The price of one SOL coin is about $12. |
| | Volatile. Under Ethereum's proof-of-work mechanism, transaction costs can rise as users compete for blockspace to validate transactions. Transaction costs are typically less than $1 but have gone as high as $70. | Consistent. Solana is able to process transactions faster with the technology it uses, so costs per transaction have been consistently low. Each transaction at Solana generally costs a fraction of a cent. |
Why you might choose Ethereum
When compared with Solana, Ethereum is the more popular cryptocurrency by a fairly wide margin. Ethereum's market cap is about $210 billion, which is substantially higher than Solana's market cap of $12 billion. Both blockchains were built to support decentralized applications (also known as Dapps), which allow developers to create their own projects, blockchains and cryptocurrency tokens. Ethereum is more popular in this category as well, as it has over 2,900 Dapps running on its platform whereas Solana has about 350.
However, it's important to note that Solana launched in 2020, whereas Ethereum has been around since 2015. There's a chance that Solana is simply too new to compete with Ethereum's popularity now, but in its short existence, Solana has rocketed into the top 10 largest cryptocurrencies by market cap. The success of the Ethereum merge in 2022, when the blockchain moved from an energy-intensive proof-of-work system to a more sustainable proof-of-stake system, could be a good indication of its staying power.
Recent improvements to technology
In September 2022, Ethereum transitioned to a proof-of-stake system — also called PoS — in an event called "the merge." The move eliminated the blockchain's dependency on mining, instead validating transactions through a process known as staking and allowing the blockchain to operate using far less energy.
Originally, Ethereum was designed to run using a proof-of-work — or PoW — consensus mechanism, where each transaction on the blockchain is validated through cryptocurrency mining. PoW protocol helps the blockchain remain decentralized and secure, but it has been largely criticized for its slow transaction speed and the huge amount of energy it consumes. A blockchain as popular as Ethereum can consume the same amount of energy as a medium-size country using PoW.
Advertisement
Fees 

0% - 3.99%

varies by type of transaction; other fees may apply

Promotion 

Get $200 in crypto

when you sign up. Terms Apply.

Promotion 

None

no promotion available at this time

Promotion 

None

no promotion available at this time
Why you might choose Solana
Innovative technology and faster transaction speeds
Solana's blockchain network runs on an innovative consensus mechanism that Solana created called proof-of-history, or PoH. When processing blocks via proof-of-stake, PoH builds time stamps into the blockchain, which helps the network operate faster. Solana's PoH system has allowed it to become one of the fastest blockchain networks. Its network can handle about 3,400 transactions per second, compared with Ethereum's 15 transactions per second.
As the second most-popular cryptocurrency, Ethereum faces competition among users because of its limited capacity for handling transactions. If too many users try to push a transaction through at the same time, it bogs down the system and leads to slower transaction times and higher fees per transaction. The average price per transaction is a little less than $1, but historically it has been as high as $70.
Solana doesn't have the same scalability issues thanks to its PoH protocol. Since Solana users aren't competing for block space to process transactions, their average fee per transaction is typically a small fraction of a penny.
Because it's more popular, Ethereum is far more expensive than Solana from an investment standpoint. As of December 2022, the price of one Ether (ETH) coin is about $1,200. Solana is the cheaper, albeit less popular, option; a Solana (SOL) coin can be purchased for about $12. Ethereum's higher price point might be a barrier to entry for some investors. These blockchains are very similar because Solana was designed to compete with Ethereum. So if you're an investor who believes in both projects and you don't have $1,200 to invest, Solana presents a cheaper alternative.
Neither the author nor editor held positions in the aforementioned investments at the time of publication.
Track your net worth and use our Nerdy tools to learn about how to save more for retirement.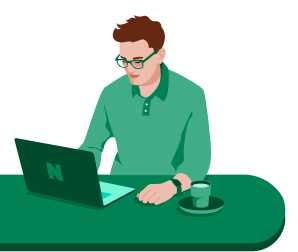 Get more smart money moves – straight to your inbox
Sign up and we'll send you Nerdy articles about the money topics that matter most to you along with other ways to help you get more from your money.