VA Loan Funding Fee
No mortgage insurance is required for a VA loan, but you will pay a one-time VA loan funding fee.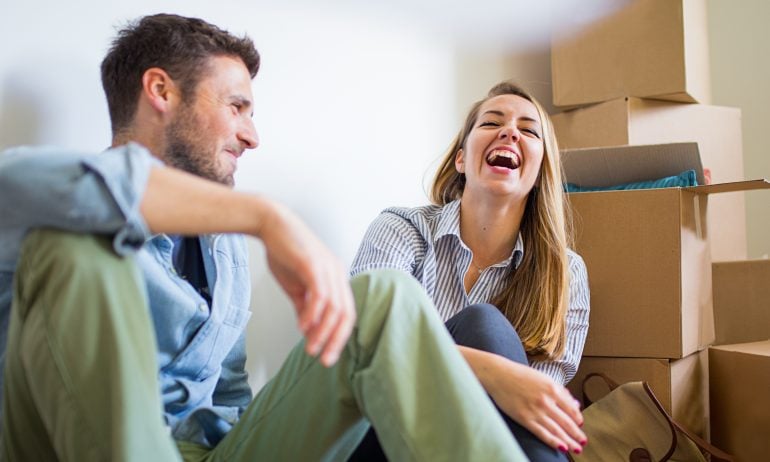 Many or all of the products featured here are from our partners who compensate us. This may influence which products we write about and where and how the product appears on a page. However, this does not influence our evaluations. Our opinions are our own. Here is a list of our partners and here's how we make money.
VA loans have competitive interest rates and more lenient credit standards than conventional mortgage loans, and they don't require . Instead, they require most borrowers to pay a VA funding fee. The fee is a one-time charge that can be paid upfront or rolled into the mortgage, whether it's for a VA home purchase or a .
VA loans are backed by the Department of Veterans Affairs, which repays the lender a portion of the loan if the borrower defaults. The funding fee helps defray the costs of that VA guarantee.
The amount of the funding fee is based on how much you're putting down and if you've ever had a VA-backed loan before. (If you have, a new loan is called "subsequent use.")
Fees for a first VA purchase loan are 2.3% with a zero down payment, 1.65% with a down payment of 5% to 9.9%, and 1.4% with a down payment of 10% or more.
The funding fees for a loan are the same as for a purchase loan. The fee for an Interest Rate Reduction Refinance Loan (a ) is 0.5% for first-time and subsequent use.
You are exempt from the funding fee in 2021 if you are:
If you're not prepared to pay the fee at closing, you can roll the funding fee into your total loan amount.
While that gets you off the hook for paying out a sizable lump sum upfront, it also means that your monthly payment — and your total loan costs — will be higher.
On a 30-year, $300,000 purchase mortgage at 4% with 0% down, your monthly payment would be about $1,430 for just principal and interest — not taxes, insurance or anything else. The VA funding fee for a first-time VA borrower would be $6,900 (2.3%). But that's if you paid the fee out of pocket.
By rolling that $6,900 into your loan amount, it adds over $11,000 in total costs over the life of the loan, which would increase your monthly payment.
The VA funding fee won't be the only charge you'll face at closing. Mortgage loans come with and can include discount points, lender fees, an appraisal, credit report, property taxes and more.
You can negotiate some of these fees, and the seller of the home might be persuaded to pay for some of them. And again, you can roll some or all of the costs into your loan amount.