How to Win a Bidding War on a House
Be prepared to offer above the asking price and accommodate a seller's timeline when doing battle in a bidding war.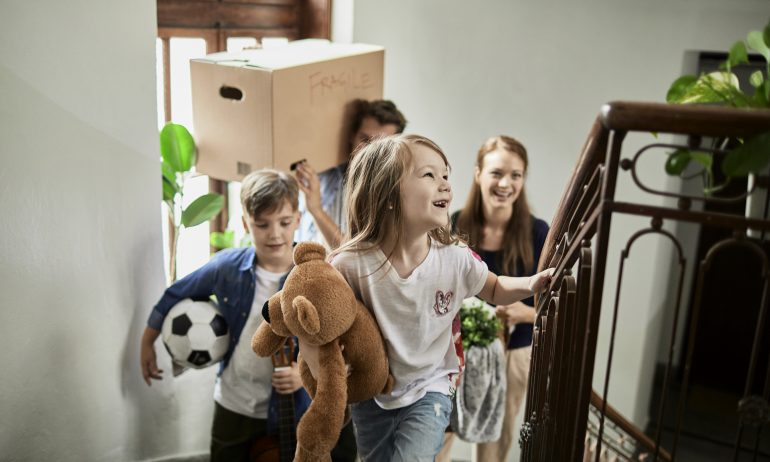 Some or all of the mortgage lenders featured on our site are advertising partners of NerdWallet, but this does not influence our evaluations, lender star ratings or the order in which lenders are listed on the page. Our opinions are our own. Here is a list of our partners.
When you finally find a home to buy in a hot seller's market, you probably won't be alone — other eager buyers will have spotted it, too.
Bidding wars happen when multiple buyers compete for the same property, driving home prices higher, and they're more common in markets with a lot more buyers than homes for sale.
You may not be able to avoid bidding wars when home shopping and you shouldn't let the competition scare you off. But you will need to get ready. If you're concerned about finances, understand that a good strategy involves more than just throwing around extra money (although that often helps). Here's how to prepare for battle and eventually come out on top.
Get preapproved for a mortgage
Unless you plan to buy a house with cash, get preapproved for a mortgage from at least one lender before home shopping. A mortgage preapproval informs sellers and real estate agents how much a lender might let you borrow. It's based on a credit check and review of your finances, but pending full underwriting.
Without a mortgage preapproval in a competitive market, your offer will go to the reject pile.
Mortgage loans from our partners


Be prepared to offer above the asking price
Homes are more likely to sell above the asking price in a seller's market, so it's a good idea to shop for properties well under your spending limit. But how high should you go? There's no formula for figuring how much to offer on a house, but there are a few guidelines:
Consider prices of comparable homes that were recently sold or are pending sale.

Lean on your real estate agent. A good buyer's agent has deep experience in the market and will recommend a price point.

Avoid blowing your budget. The victory of winning the battle won't be worth the financial stress of owning a home you can't afford.
Maximize your down payment
Putting more money down will lower your monthly mortgage payment because you'll pay more upfront. It will also reassure sellers that you have some financial cushion.
For example, if there's a gap between the home appraisal and the sale price, the buyer will either need to make up the difference, renegotiate the price with the seller or walk away from the deal. It's easier to close the gap if you have more money set aside than you need. You could put some of that money toward filling the gap and still have enough to meet a lender's down payment requirement.
However, don't put down more than you can handle. Keep some money in savings for emergencies and homeownership expenses.
Earnest money is a good-faith deposit a buyer makes when a seller accepts an offer. A typical amount is 1% to 3% of the home price, but buyers often put down more in hot markets. That shows sellers you're committed to buying the property.
Earnest money is usually kept in an escrow account and disbursed at closing. Then, buyers can apply it toward closing costs or the down payment, or pocket the cash. The seller can keep the earnest money if the buyer walks away from the deal for a reason that's not spelled out in the purchase agreement.
Ask your real estate agent how much earnest money to offer. Sellers' expectations will vary by area.
Mortgage loans from our partners