Million-Dollar Business Ideas
Some businesses have more earning potential than others.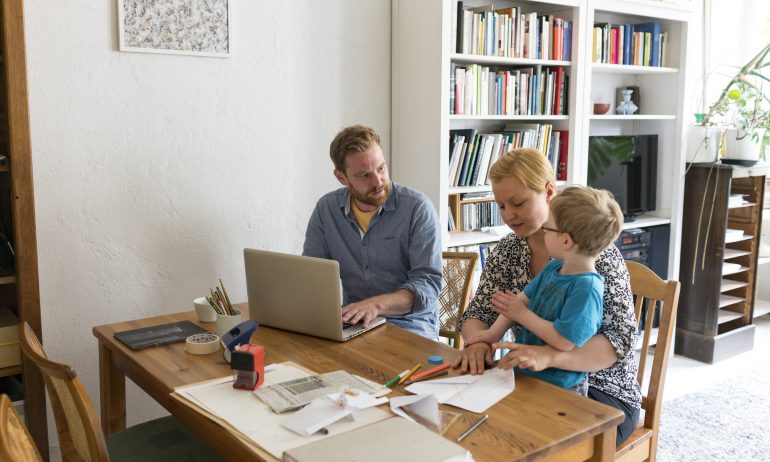 Many or all of the products featured here are from our partners who compensate us. This influences which products we write about and where and how the product appears on a page. However, this does not influence our evaluations. Our opinions are our own. Here is a list of our partners and here's how we make money.
Owning your own business can be a thrilling challenge and a freeing endeavor. However, starting a business can also be very costly. That's why most entrepreneurs want to ensure they recoup their startup costs by entering a lucrative industry.
People talk sometimes about "million-dollar" business ideas, and while the definition behind that term is murky, some businesses undoubtedly have more potential to earn millions than do others. Consider the ideas below if you're looking to start a business with significant earnings potential.
How to find a million-dollar business idea
When it comes time to land on your million-dollar business idea, you'll need to think carefully about what industry and type of company you want to pursue. We're going to outline some of our favorite ideas below, but you'll want to look inward as well to see what type of ideas appeal to you.
Perhaps you have a valuable skill set you want to capitalize on. Or maybe you've seen a gap in your industry that needs filling. Finding a way to disrupt an outdated industry can make a lot of money, as can joining a newer industry on its way to explosive growth. Trends can be profitable if you get in early and find a way to stand out amongst the crowd. Whatever type of business you decide to start, it is important to do your market research, create a solid business plan and, of course, be excited about the idea.
Compare the details of multiple financing offers to get your business funded faster.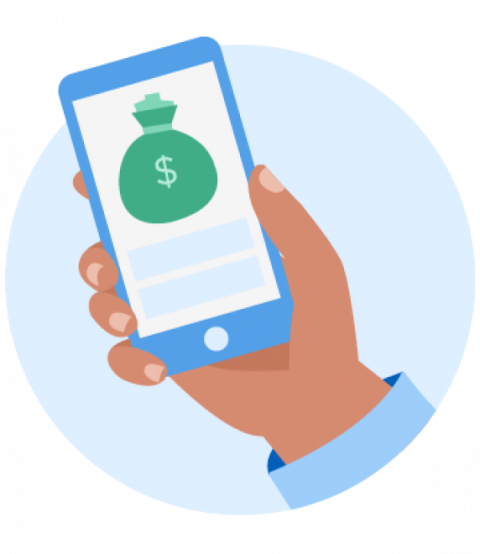 9 best million-dollar business ideas
If you're looking for inspiration, consider one of these amazing million-dollar business ideas. With a little elbow grease and some business savvy, you just may be able to turn your business into a seven-figure success.
1. B2B products and services
Opening a consumer-facing brand may seem more fun at first glance, and like the fastest way to become a household name, but starting a B2B business can be one of the best ways to bring home the big bucks. By targeting companies with big budgets who have consistent purchasing needs, you can bring in a lot more revenue than you would by convincing consumers to make one-off purchases.
For example, if you open an ice cream shop, you will need to rely on customers wanting to come back again and again for your ice cream even in the winter or when another dessert trend comes onto the scene. But with B2B businesses, you can often arrange for large monthly orders or retainers. A doctor's office will always need medical supplies and will have consistent orders placed every month for their basic supplies.
A business that lacks the budget for an in-house tech team will rely on a company that provides affordable IT support services. B2B businesses often rely less on trends and more on practicality, which can be a good thing for entrepreneurs looking to start a stable business.
If you have a skill that other people would like to learn, then capitalize on it by offering online educational resources that teach that skill. Especially with the current landscape, more people are turning to virtual education than ever before — both for practical purposes as well as to pursue a hobby or passion. Experts predict e-learning sales will grow to $325 billion by 2025, which means you should enter this scholastic gold rush before the market is oversaturated with competitors.
By selling e-guides, online courses, e-books or virtual tutoring sessions, you can start a million-dollar business for little upfront cost. Since online education doesn't require physical materials, or even an office if you're a team of one, your overhead will be low and your profit will stay high.
Speaking of trends, one of the biggest trends to hit the U.S. in recent years, as well as many other parts of the world, is an increased emphasis on wellness. In fact, as of 2018, it was estimated that worldwide, the wellness and health industry was worth a whopping $4.2 trillion.
Starting a fitness business, opening a health food store, offering spa services, or selling other wellness-themed products or services can be extremely profitable. If you can bring these products and services online, as well, whether offering virtual exercise or meditation classes or setting up an online store to sell products, you'll be able to reach more people and reap larger profits.
4. Food delivery services
Even before the coronavirus pandemic forced many restaurants to pivot to takeout or delivery options only, more and more people were opting for food delivery, whether pre-made dishes or meal prep kits. In fact, 27% of internet users purchased meal kits off the internet in 2016 and these kits are becoming increasingly common.
Whether you want to open a restaurant with robust online ordering capabilities, or you want to deliver specialty foods — like gluten-free, vegan or paleo treats — options abound. From baked goods to entire meal plans, consider what your own food needs are and what would make your life easier and more delicious and then offer a solution to like-minded customers. Now more than ever, consumers are looking to have their food delivered, so if you can find a way to provide a unique offering, you could see this million-dollar business idea really take off.
5. Wedding services and products
First comes love, then comes marriage, then comes some major spending. That's right, many couples are willing to spend tens of thousands of dollars to make their dream wedding day come true. And typically, their guests follow right behind them to purchase gifts, make travel arrangements and refresh their formal wear. With the average wedding costing over $30,000, there is a lot of room for your business to thrive in the wedding industry.
You can offer wedding planning services or floral design offerings. You can open a wedding venue or host glamping bachelorette parties. Go traditional or get creative. Food, flowers, decor, music, stationery, photography, honeymoons, and more — the perfect wedding day can come at a steep cost that businesses can benefit from.
In order to become a million-dollar business, you may want to consider keeping your expenses low. One such way to do that, is by starting a dropshipping business. What that means is you can start an e-commerce business that outsources product development, material sourcing, inventory, shipping and manufacturing to an outside party. When you have a dropshipping business, you'll sell products via an e-commerce website to customers, but a third-party manufacturer will handle the order fulfillment and shipping.
You'll receive a commission for each sale you make, but you won't have to buy any inventory (unless a small initial amount is required) which means you won't have a warehouse full of goods costing you money if they don't sell. By the way, dropshipping is more common than you think. About 23% of online sales are done via dropshipping. When you work with larger manufacturers, you can utilize their valuable resources and expert processes they have in place without committing too much time, energy or expense into starting a business all on your own.
Even before COVID-19 changed the dining landscape, running a restaurant was hard work and an expensive endeavor. Now that fewer people are able or choosing to dine in person — but are still looking for options to save them from cooking all their meals themselves — food trucks are a unique way to bring people the food they crave while keeping your employees and customers safe. It is more common for food trucks to have a simple menu, which means you can master just a few select dishes, and you have a lot more flexibility. The days you work, the hours you are open and the location you choose to park your food truck can all vary.
Experts believe that the food truck industry will reach a value of $996.2 million, so it's time to get your hands on some of those millions. Make sure you advertise where your food truck will be and when through your social media channels, email newsletters and your business website so that your customers know where to find you.
8. Subscription model business
Retaining customers is notoriously more affordable than gaining new ones. Which means if you can lock your customers into a weekly, monthly or annual subscription purchase, then you have a much higher chance of retaining your customers. In 2017, subscription model business websites were receiving around 37 million visitors, which shows that consumers are intrigued by this business model.
The e-commerce giant Amazon seems to be capitalizing on that fact, as their subscription services made over $1.4 billion in just a single quarter. Entertainment, food, clothing, and virtually any type of product or service can be turned into a subscription model that you can profit from. Even toothbrushes and razors have seen success with a subscription model — automating one more thing for consumers and freeing up their time to focus on other things.
If you have valuable expertise that other people would like to take advantage of, then trade your 9-to-5 office job for a consulting business. By offering consulting services, you can choose how much you want to charge to share your experience and knowledge with others. Consulting can fall under B2B services, which as previously mentioned, can be very profitable if you land some large corporate clients. If you don't want to do all of the work on your own, you can even open a consulting firm where you hire other experts to help you get the job done and service more clients.
Not to mention, now that remote work has become the new normal, you don't have to limit your potential client search to your immediate area. You can consult for businesses across the country — or world.
ZenBusiness: Start Your Dream Business
Start today for as low at $0 plus state fees