What to Consider Before Closing Your Travel Credit Card During the COVID-19 Crisis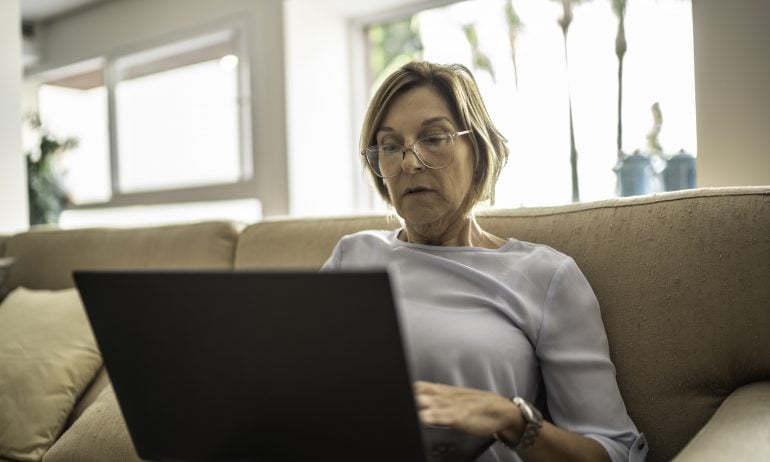 Many or all of the products featured here are from our partners who compensate us. This may influence which products we write about and where and how the product appears on a page. However, this does not influence our evaluations. Our opinions are our own. Here is a list of our partners and here's how we make money.
COVID-19 presents both a health and a financial crisis, and during such a difficult time, you may be looking to cut expenses you see as discretionary. Since you probably won't be traveling soon (or as much), that might include a travel credit card with an annual fee.
Closing a credit card you don't need is fine in some circumstances, especially if it carries an annual fee and the anniversary date is looming. However, it's not completely without risks. Closing a card may adversely affect your credit in a time when you might need it more than ever. And in some cases, your credit card company can even claw back the points you've earned.
If you're on the fence about whether you should keep or cancel your travel rewards credit card, here are a few things to consider.
Credit experts often suggest you shouldn't apply for more credit than you need, but that's not the same as cutting down on the credit you already have. The latter can harm your credit scores because of a metric called your utilization rate (or utilization ratio).
The utilization rate is the ratio of your card's balance to your total credit line. This figure is used by both and , two major credit scoring companies, to determine your creditworthiness. If you have several credit cards, you can use a .
Experts usually advise keeping the utilization rate (both per card and of your overall credit) under 30%. But this is a general guideline; the lower your rate, the better. VantageScore bluntly states that the "optimal ratio always will be as close to zero percent as possible," although it leaves a possibility of having "elite credit scores with higher ratios."
So if you thought your only job was to pay your bills on time, that's not quite true. To FICO, the utilization rate is second in importance only to payment history, while to VantageScore it's the most influential factor.
This is why it's crucial to know where you stand before closing your account. Let's say you have three cards with credit limits of $2,000 each. If you cancel one of them, you're slicing one-third of your total credit, which has now shrunk to $4,000. That can be unsettling even in normal times — but especially now, when emergency spending is more likely and can contribute to a utilization rate increase.
On the other hand, if you carry several cards for a total balance of $20,000 and keep a utilization rate of 10% or 15%, then closing one low-limit card should be OK.
The point is, having a good credit score affords easier access to new credit should the need arrive, which is especially important at a time of crisis when lenders are likely to tighten approval standards.
Sometimes a solution to your problem is one phone call away. Just tell the agent that you're thinking of canceling the card because times are rough and you don't have an immediate need for the card.
If your account is in good standing, they might offer to reduce the annual fee or waive it rather than see you go. Or they might try to entice you with a retention offer including a points or miles bonus. .
However, if you carry a balance on your card, you might want to ask them to lower your annual percentage rate instead. That approach could work out even better than getting the fee waived.
But be careful — some issuers are quick to close your card immediately upon such a request. To avoid that, tell them you would like to speak to the retention department. And be patient, because wait times on the phone may be longer than usual right now. Also, though it may go without saying, try to be unfailingly polite even if they say no.
Many travel rewards credit cards come with an annual fee, ranging from a reasonable $49 up to a hefty $550 or even more. For frequent travelers, or even those who take only a few trips a year, the benefits that come with the cards generally make the annual fee worth it.
Even if you're not traveling right now, you may be able to find value from the card in other ways. Many cards offer coupons and exclusive offers that could save you enough money to justify keeping the card.
If you have an American Express card, you have the opportunity to add AmEx Offers to it. Log into your AmEx account and scroll down the page until you see the "AmEx Offers and Benefits" section.
You'll see a list of merchants with various offers that you can add to your card. Some will save you cash — just click to add the offer to your card, then use that card to pay for your transaction at that merchant. If you meet the requirements of the offer, you'll get cash in the form of a statement credit back on your account.
Other offers will earn additional Membership Rewards points above what you'd earn normally for using the card.
The offers available to you may be different from offers your family or friends receive. Add as many offers as you like; there's no obligation to use them. If you have multiple AmEx cards, even though you may see an offer available on several of them, you'll only be able to use each offer on one card.
Chase also has an array of rotating offers you can add to your card. Sign in to your Chase account, and you'll see offers you can activate on your cards.
Chase offers are newer on the scene and not quite as robust as the offerings you'll find on AmEx. These offers typically earn cash back on your statement instead of extra points.
You can find special offers and deals on your Bank of America credit cards, too. Just scroll down the page when you're logged in and you'll see a list of BankAmeriDeals that are available to add to your card.
Like Chase Offers, these deals are cash-back offers that will be credited to your statement after you pay. Make sure you're spending enough at that merchant to meet the requirement for the offer, and don't forget to use the card you added the offer to when you check out.
In the coronavirus pandemic, a number of travel credit cards feature special extras for a limited time. Many cards have increased bonuses for the money you spend on groceries, while others are giving statement credits for streaming services, cell phones and electronics purchases.
Here are a few of the special bonuses offered by various cards: (You can find our detailed lists and .)
Check out the offers for the cards you carry and factor those savings into the bigger picture when you're deciding to keep or cancel the card. Watch out for other special, limited-time offers that may crop up on your specific card.
If you don't care about keeping the same card, you can . In most cases, your credit card company will be happy to offer you a downgrade to a no-annual-fee card with the same credit line. Problem solved.
Before you do this, make sure your credit card company won't claw back your points if you cancel or downgrade. Read your cardmember agreement or call the issuer to ask what happens if you cancel or change the card.
In most cases, a credit card company won't take back your airline miles or hotel points, but with credit cards' own rewards programs (like , or ) things can get a little more complicated.
The Citi ThankYou program, for example, doesn't take away your points when you product change a premium or , but you may not be able to transfer those points to an airline (arguably one of the program's best features).
Other credit card programs may have different product-changing stipulations, so make sure you understand the implications and can protect your points. They may take you far when planes lift into the skies again.
If you're thinking about canceling the travel rewards credit card you have now, but then want to reopen it later when you're ready to travel, your plans might be foiled.
Chase, which has arguably one of the best portfolios of travel credit cards around, has an (unofficial) policy that could make it hard for you to get a "new" card when you're ready, even if you had it before. It's called the 5/24 rule, and it means that in order to be approved for a Chase credit card, you must have fewer than five approvals for credit cards in the last 24 months.
For example, let's say you closed your now and opened several cards that earn cash back instead. If you wanted to reopen a again next year but you were over five cards in 24 months (from any issuer), you'd likely be denied.
Even if you're not affected by the 5/24 rule, there's always a chance that your favorite travel card won't be available for new applicants, you wouldn't qualify for a welcome offer or the bank may enforce a longer waiting period before you can get it again.
Make sure you are aware of your 5/24 count, review the issuer policies on timing rules related to welcome bonuses and gather information about reapplying for your specific card before you make a decision to cancel.
Thanks to , it's easy to transfer points to many different airline and hotel reward accounts. You can transfer your flexible points into your airline or hotel account if you need more points to reach the award you want to redeem them for. If your airline or hotel points were close to expiring, in many cases, you could transfer flexible points to generate account activity and keep them from expiring. Or, if you found an irresistible deal and wanted to transfer your points, you could do so in a few clicks.
Keep in mind that not all airline and hotel rewards programs have transfer partners. Take American Airlines, for example. While it does have a to choose from, it doesn't partner with any flexible programs like Chase, American Express or Citi.
Let's say you close your American Airlines credit card. Once it's safe to travel again, you find an  but you don't have enough American AAdvantage miles to book the trip for your whole family. You won't be able to generate more AAdvantage miles by spending on your credit card (because you closed it), and you won't be able to transfer any flexible bank points into your account. Sure, there are  to earn more miles, but it may not be as easy if you no longer have the credit card.
Closing your travel rewards credit card in the coronavirus pandemic may be the right decision for you. Before you close it, consider the fact that you may not be able to reopen it down the line or that you may be able to get more value to cover the annual fee than you realize.
If there's an option to downgrade your card to a different version, that could end up being a better plan. You may also when you call to chat about your options with the issuer.
The information related to the  has been collected by NerdWallet and has not been reviewed or provided by the issuer or provider of this product or service.
You want a travel credit card that prioritizes what's important to you. Here are our picks for the , including those best for: