Cash machines are so common that it's hard to remember a time before they were invented. But it wasn't until June 27, 1967, that Barclays Bank began serving London customers with the first of the newfangled cash dispensers. Nowadays, a new ATM comes online somewhere in the world every three minutes.
To mark the 50th anniversary of ATMs, here's a peek at some extraordinary ATMs (a pipe-organ version! one that speaks Cockney!) and a few surprising tidbits about the machines that revolutionized the way we access our cash.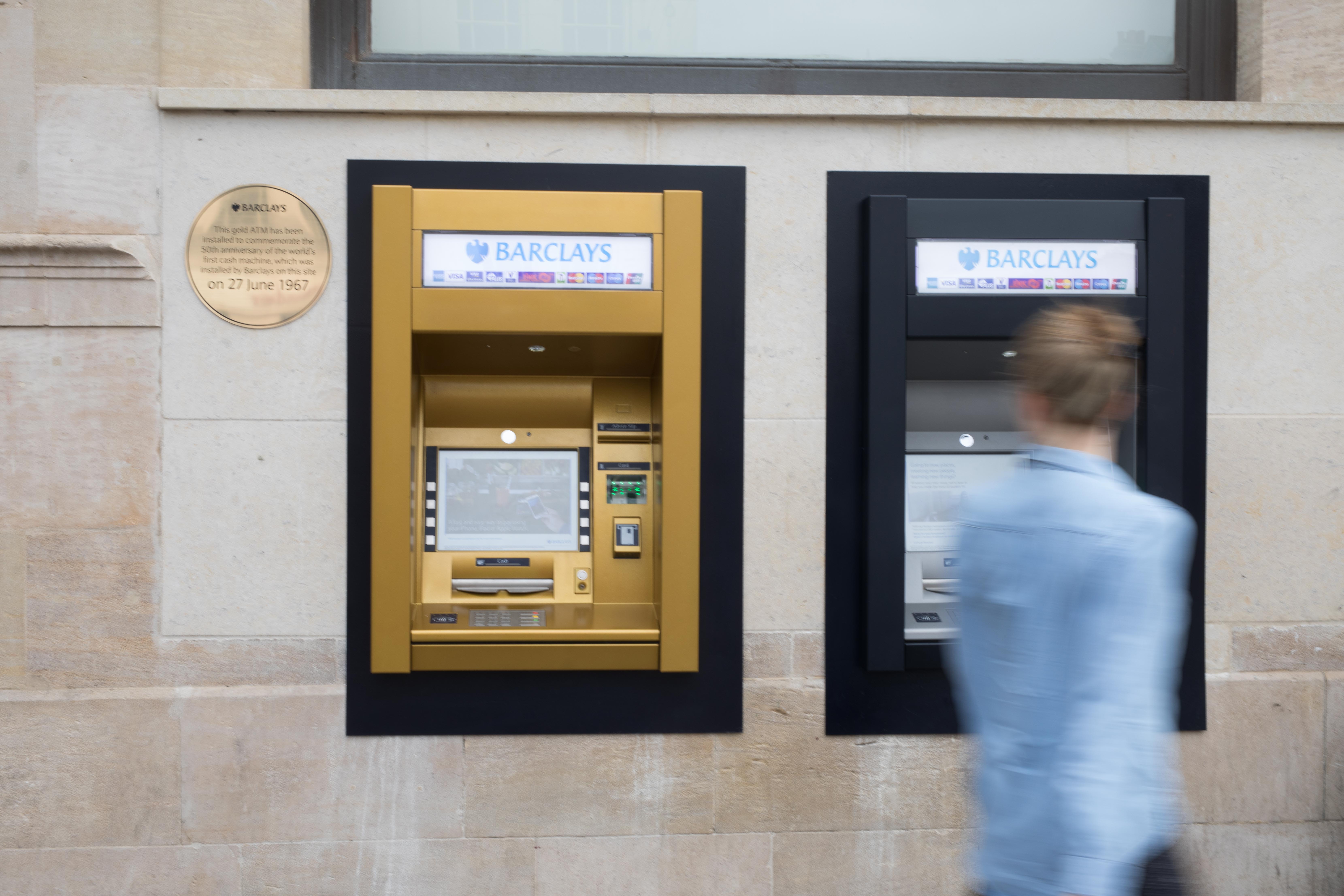 A gold-painted ATM marks the site of the very first ATM, in London. Photo by David Parry/PA Wire
ATMs with reach
ATMs dole out dollars at the Grand Canyon, Ayers Rock (Uluru) in the Australian Outback, Easter Island, and Beijing's Forbidden City. They're found from pole to pole: at Antarctica's McMurdo Station and above the Arctic Circle on Canada's Baffin Island (shown below).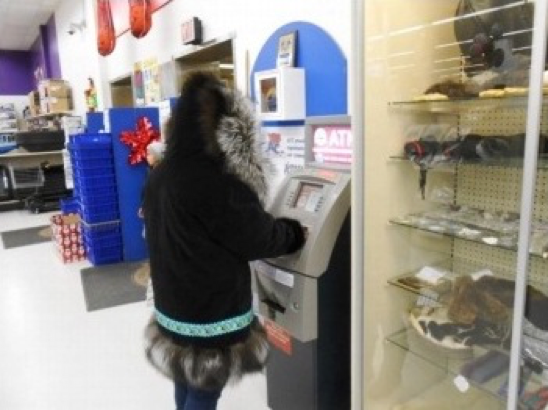 Photo by ATM Industry Association
ATMs with personality
In the mid-1970s, bankers enticed dubious customers by giving the machines names — including Buttons, Miss X and Harvey Wallbanker — and even personalities. "Tillie the Teller," at the First National Bank of Atlanta, was described by one bank VP as "a bubbly, giggly kind of character." Later, a TV commercial marking Tillie's third birthday serenaded her with "For She's a Jolly Good Teller."
Canada Trust dubbed its ATM "Johnny Cash" and hired its namesake for a few TV promos in 1985.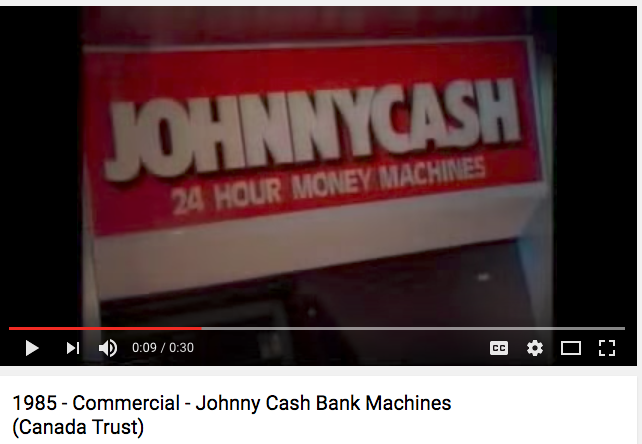 ---
ATMs with pizzazz
In the 21st century, money machines take many forms.
Londoners have converted some of their iconic red payphone boxes to ATM booths.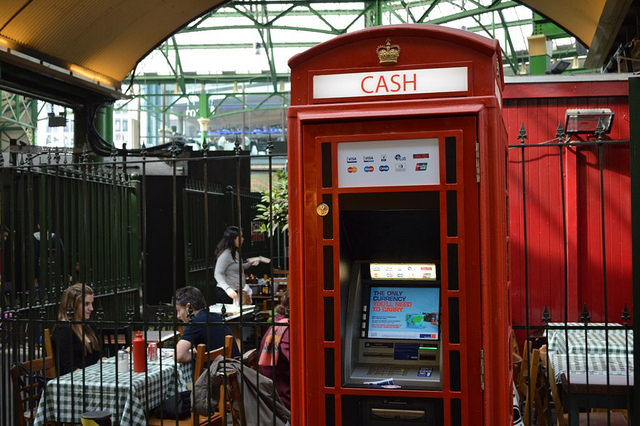 Photo by Matt Brown
This probably is the droid you're looking for: In Zagreb, Croatia, there's an ATM in the form of Star Wars' R2D2.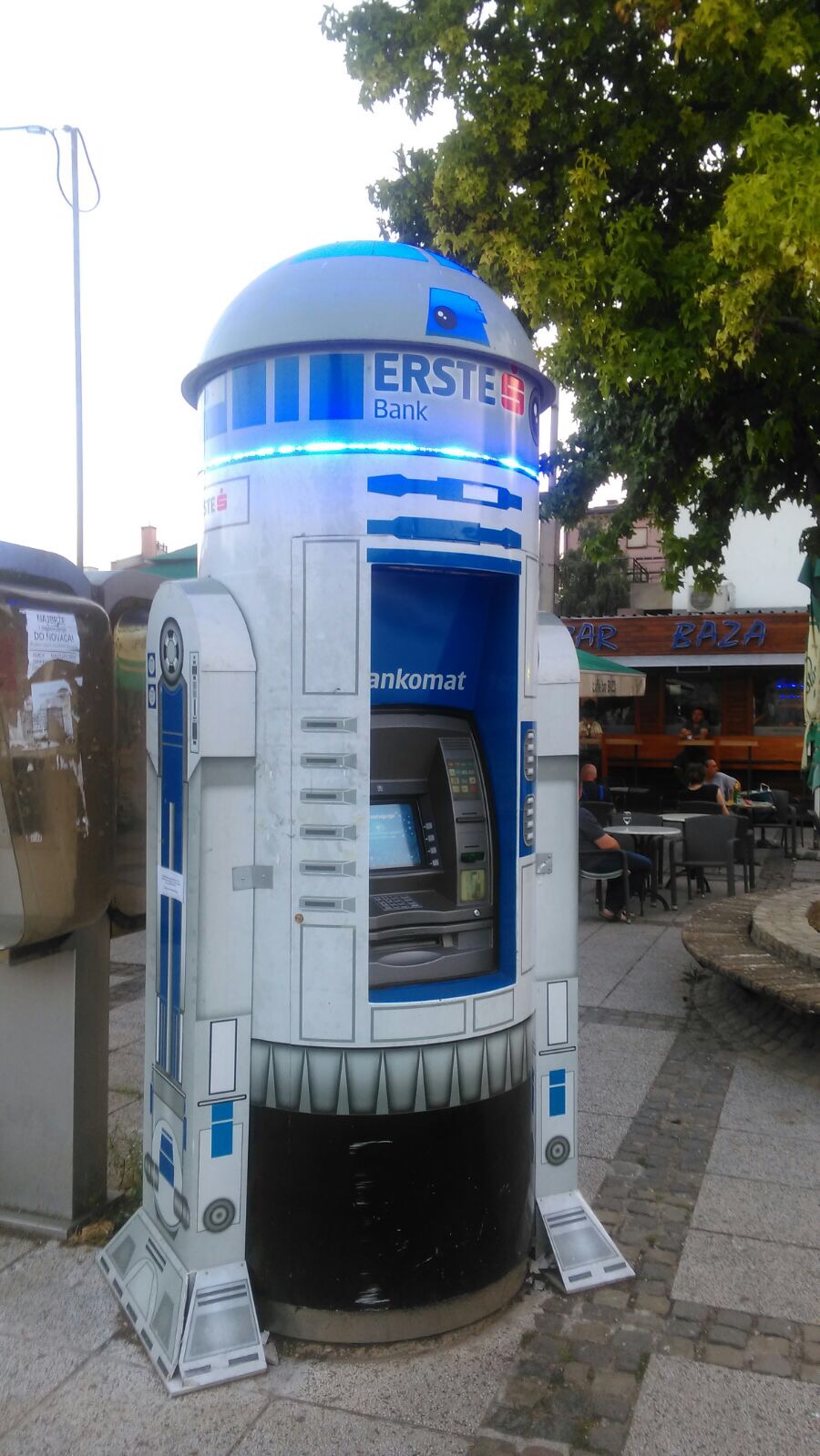 Photo by Josip Misolongin
Maybe this ATM should be called an "automatic tune machine": a combination pipe organ–cashpoint installed in Venice in 2011.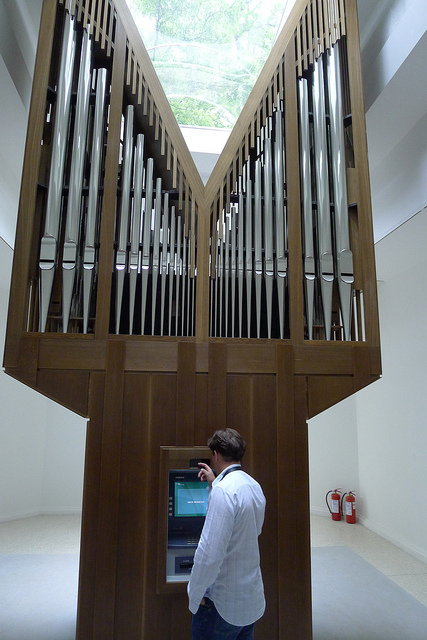 Photo by thefuturistics
There are also time-travel cash machines, such as this Mayan-themed ATM in Tulum, Mexico …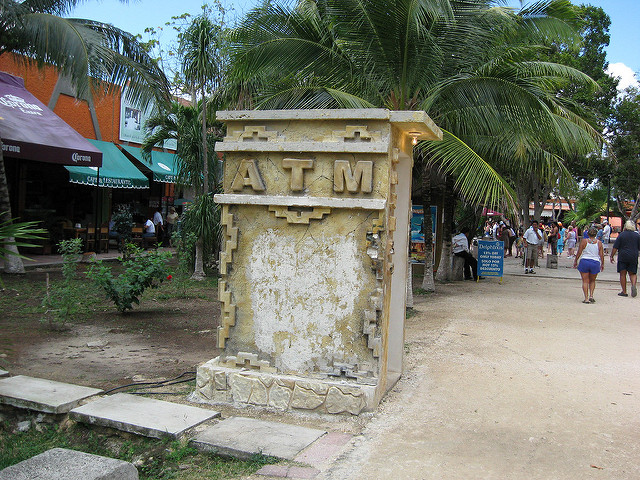 Photo by Bill McChesney
… this mobile money machine in a hippie-era VW bus …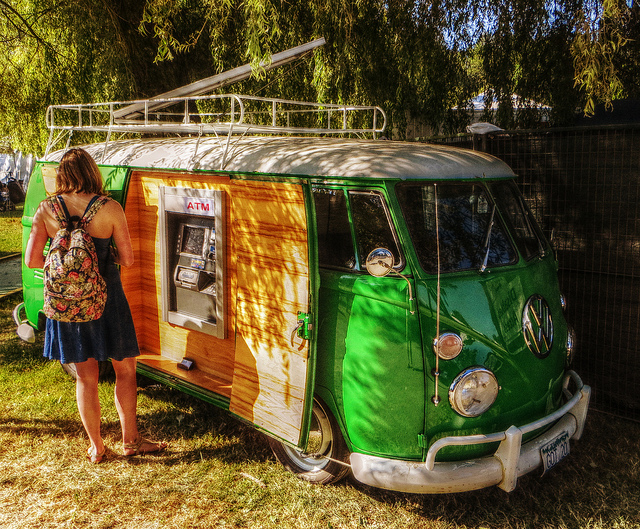 Photo by Mark Faviell
… and this space-age cash robot in Sydney, Australia.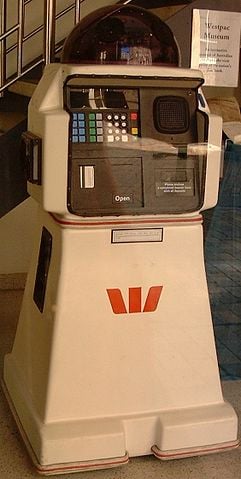 Photo by George Grinsted
If you're hankering for a return to the gold standard, you can withdraw your funds in the form of gold bars at "Gold to Go" ATMs in New York, Las Vegas, Dubai, Abu Dhabi, Singapore and elsewhere. (Below: at the Golden Nugget casino in Las Vegas.)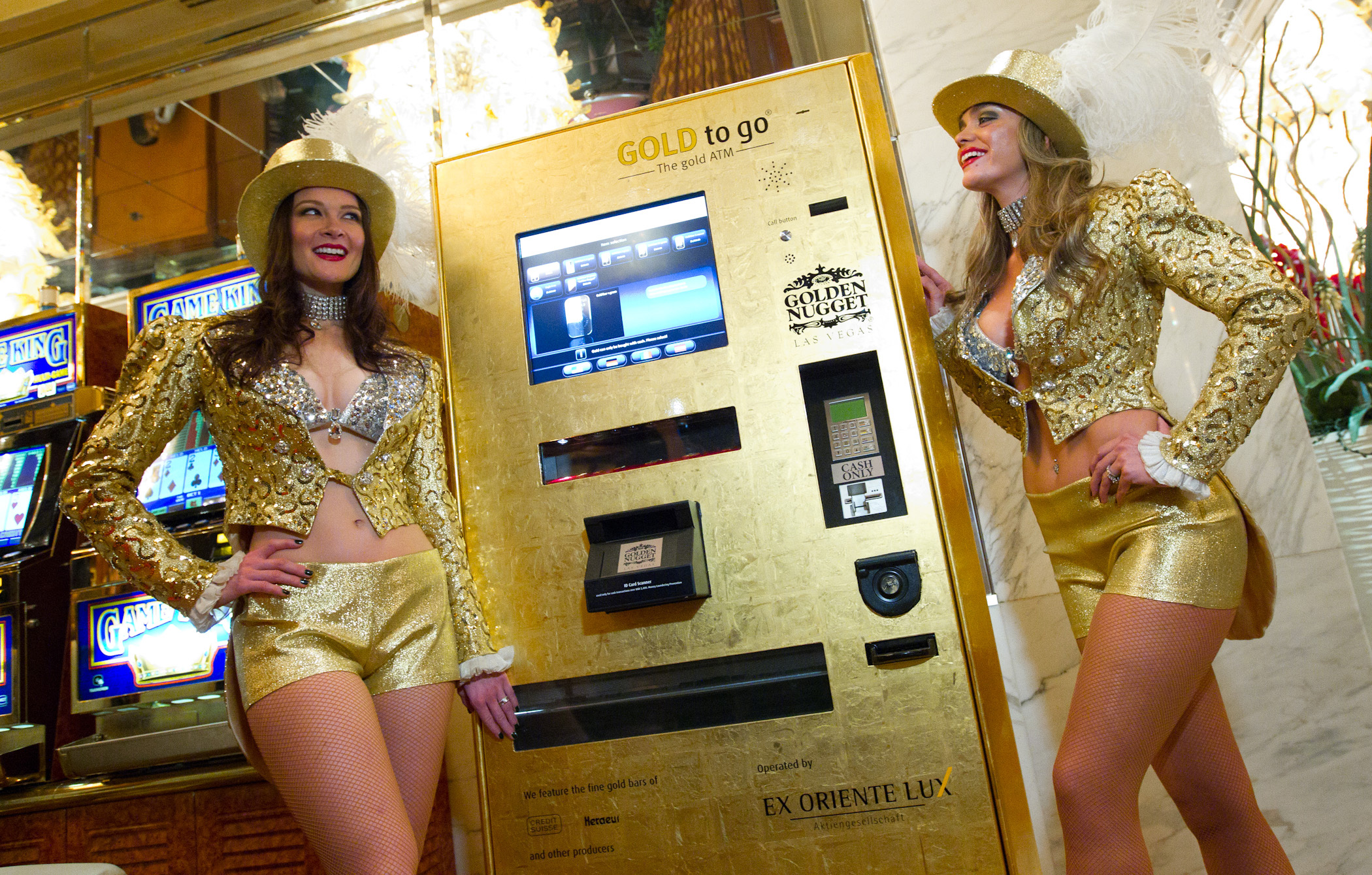 Photo by Gold to Go
Or you can dive into the cryptocurrency future, buying the digital currency Bitcoin at ATMs scattered around the globe, at locations such as Bali and British Columbia.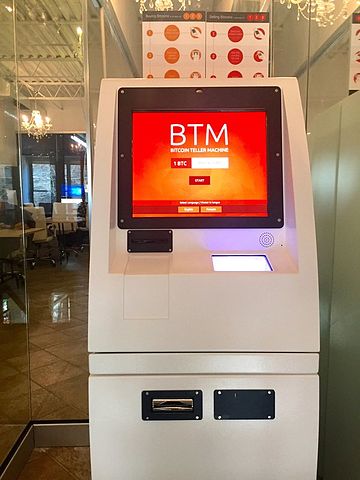 Photo by KryptoNatasha
Bank Machine, an ATM operator in London, programmed five of its cash machines to speak Cockney rhyming slang in 2009. ("Rattle & tank" is a bank; "sausage & mash" is cash.)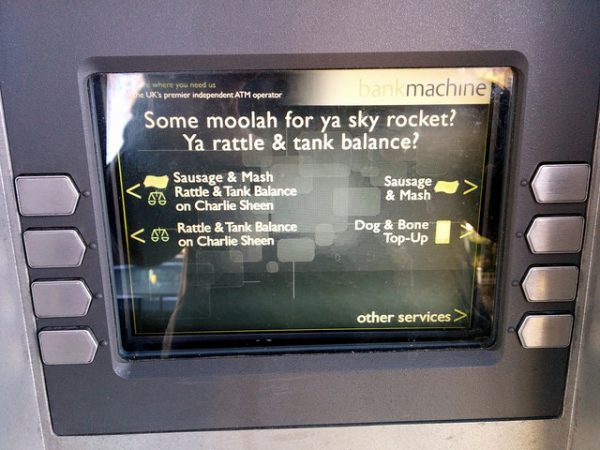 Photo by Cory Doctorow
Until 2011, the ATMs in Vatican City could speak Latin.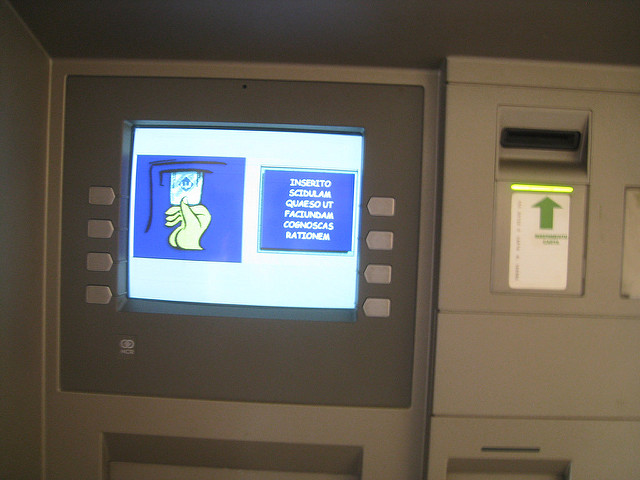 Photo by Seth Schoen
Among all these variations, one constant is that ATMs have freed bank customers from their local branches and eased day-to-day scheduling by extending "bankers' hours" around the clock. No wonder they're everywhere. And who knows what the next 50 years will bring?
A caption in a previous version of this article mischaracterized the first ATM. It is painted gold. The article has been corrected.
Caren Weiner Campbell is a staff writer at at NerdWallet, a personal finance website. Email: [email protected] Twitter: @ccampbell_nw.