Don't miss out on all of NerdWallet's highly anticipated 2016 Black Friday ad leaks this season. Check back regularly for updates on the best holiday deals from your favorite retailers. Black Friday is Nov. 25.
Whether you're shopping for a coffee fanatic or looking out for yourself, Black Friday is a good opportunity to save on popular coffee machines such as Keurig. Big box and department stores such as Target, Best Buy and Kohl's offer steaming discounts on home appliances (including coffee makers), and we brewed up a roundup detailing the best brewer deals out there.
Best Black Friday Keurig deals 2016
Brewing coffee at home can save you time and money each morning. But finding a machine that brews it just right can be tough, and you don't want to wind up purchasing the wrong one. Keurig machines are some of the most popular coffee makers and are featured in many retailers' holiday specials. Take a look below at the Keurig deals we found for this year's Black Friday season:
K55

Keurig's K55 coffee maker comes from its Classic collection. This brewer is designed to make a single cup of joe in less than a minute. It can make a cup of 6, 8 or 10 ounces, and is tall enough to fit travel mugs beneath its spout. Its water reservoir is removable, making it easy to fill and clean.
The K55 retails for $119.99 on Keurig's site, but shoppers can find it for $89.99 this Black Friday season at stores such as Sears, J.C. Penney, Kohl's and Bed Bath & Beyond.
---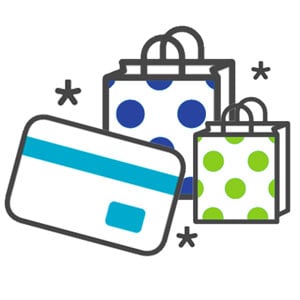 Don't pay interest on your holiday credit card balance. Find the best 0% card for you.
44% of shoppers carry credit card debt after the holidays
If you need to carry a balance make sure to put it on a low interest card
---
K250
The K250 model is a slightly more advanced coffee maker. The machine can read the lids of inserted K-Cup pods and calibrate its settings for an optimal brew for that beverage. The K250 also has a 40-ounce water reservoir, plus a touch display screen and a strength control setting.
J.C. Penney, Kohl's and Bed Bath & Beyond are offering the K250 for $99.99 (it retails for $129.99 via Keurig.com) during each store's Black Friday event; Bon-Ton lists it for $99.97, plus Bon-Ton shoppers receive a $25 gift card when they order a K250.
K50 and K200
If you want to save more on a Keurig coffee maker, opting for an older model might do the trick. Best Buy and Target offer the K50 single brewer for $79.99 (regularly $109.99), plus Target throws in a $15 gift card. Best Buy also has the Keurig K200 for $89.99, for $30 in savings.
K-Cups
Save on a box of K-Cups to go with your new Keurig machine. Stock up your home or office with Black Friday deals on large-count packs of coffee pods:
Best Buy: 40-count to 48-count K-Cup boxes for $19.99 (regularly $28.99-$34.99).

Kohl's: 16- or 18-count boxes for $8.99 (regularly $14.99) or 72-count K-Cups for $24.99 (regularly $44.99).

Bon-Ton: 40-count to 48-count boxes for $23.97 (regularly $55).
Best Black Friday Keurig deals 2015
Despite the various Keurig models available, only a select few saw Black Friday discounts last year. We found more Black & Decker and Mr. Coffee brewers throughout store ads, but after a few cups of coffee, we searched through all the promos and pulled the most noteworthy Keurig specials available.

K45 Elite Brewer
Insert your favorite K-Cup pod into the K45 elite brewer and after about one minute, this Keurig model will have a fresh cup of joe ready to jump-start your day. The K45 has features such as a built-in water filter, height-adjustable drip tray and removable reservoir for easy cleaning. We found Black Friday discounts last year on the K45 at these retailers:
K40 Elite Single Brewer
The K40 single brewer is similar to the K45 model with the exception that the K40 doesn't have a built-in water filter. If you can live without that feature, you'll likely find the K40 at a cheaper price. Here's a deal we found on the K40:
Best Buy: $79.99 plus a $15 Best Buy gift card  (regularly $119.99).
B130 Desk Pro
Keurig's B130 Desk Pro model is designed specially for the office or for hospitality.
This brewer doesn't use a glass pot and instead dispenses coffee directly into your mug through a spout. It can brew an 8-ounce serving in under three minutes, and the dispenser's mug sensor helps prevent spills. We were able to find one Black Friday deal on the B130:
Overstock.com: $67.99 (regularly $79.99).
K-Cup pods
We found a few K-Cup deals at these stores:
Kohl's: $8.99 for 16 pods (regularly $11.99).

Bon-Ton: $9.97 for 16-18 count of K-Cups (regularly $22.50).

Bon-Ton: $23.97 for 40-48 count of variety pack of K-Cups (regularly $55).
Check out our full list of 2016 ad leaks for up-to-date deal news from a wide range of retailers.
Shopping Dealfinder Newsletter
Get the best deals on Black Friday and beyond!