Don't miss out on all of NerdWallet's highly anticipated 2016 Black Friday ad leaks this season. Check back regularly for updates on the best holiday deals from your favorite retailers. Black Friday is Nov. 25.
Thanksgiving weekend means food, football and Black Friday — and two of those three usually involve flat-screen TVs. Black Friday means images of people walking out of stores with TVs in their arms, and lots of retailers do their part each year to keep that idea going with doorbuster TV deals.
TVs are a fair chunk of change so you might want to protect your purchase by paying with the right credit card. Some credit cards will pay you the difference if you find a lower price later, extend the product warranty, or protect against loss or damage.
This year, if the deals are typical, flat-screen sales could cut prices on HDTV and LED sets 60%. Sets are often bundled with accessories such as remotes, wall mounts and Blu-ray players.
Take a look at the best deals below.
Best Black Friday TV Deals 2016
Flat-screen TVs remain top big-ticket Black Friday items, so some of these deals are available only as doorbuster promos. Stores such as Best Buy and Sears start their Black Friday sales early Friday morning and extend them through the day, while the Kohl's flat-screen specials are good only until 1 p.m.
If you're shopping for a TV this Thanksgiving weekend, comb through the catalog details to see when each item is available and for how long. Major department and discount stores offer the best savings on flat-screens, with highlights including:
Samsung 60-inch class smart 4K TV for $648 (regularly $1,098).

Samsung 50-inch class smart 4K TV for $398 (regularly $597).

Philips 55-inch 4K LED TV for $298 (regularly $498).
Samsung curved 55-inch 4K UHD with $70 Target gift card for $697.99 (regularly $1,099.99).

Samsung 50-inch smart Ultra HDTV for $397.99 (regularly $749.99).

Samsung 55-inch smart LED TV for $447.99 (regularly $699.99).

Samsung 40-inch smart LED TV for $247.99 (regularly $399.99).
---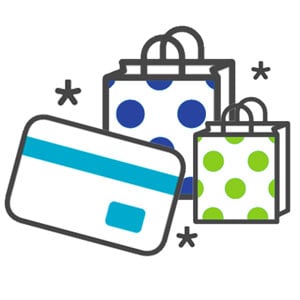 Don't pay interest on your holiday credit card balance. Find the best 0% card for you.
44% of shoppers carry credit card debt after the holidays
If you need to carry a balance make sure to put it on a low interest card
---
Samsung 65-inch LED SUHD TV for $1,599.99 ($1,100 savings).

Samsung 65-inch curved LED UHDTV for $1,099.99 ($600 savings).

Samsung 60-inch LED Full HDTV for $579.99 ($220 savings).

Samsung 55-inch LED UHDTV for $599.99 ($300 savings).
LG 55-inch 4K smart TV for $499.99 (regularly $749.99).

Samsung 40-inch smart TV for $249.99 (regularly $529.99)

Vizio 39-inch LED TV for $179.99 (regularly $229.99)
Samsung 75-inch class 4K UHD smart TV for $1,998 ($300 savings).

Vizio 50-inch class 4K UHD SmartCast home theater display for $348 ($250 savings).

Vizio 60-inch class 4K UHD SmartCast home theater display for $548 ($230 savings).
Best Black Friday TV Deals 2015
Department stores and electronics retailers are your best bet for the best TV deals, such as:
Read through the Black Friday ads carefully for details on store hours and when deals become available. Most flat-screen deals were valid through the entire Black Friday weekend while supplies lasted.
Some retailers such as Sears and Best Buy started offering their promotions on Thanksgiving night and didn't close their doors until after midnight. Target, on the other hand, kicked off its holiday promotions 10 days early.
Check out our full list of 2016 ad leaks for up-to-date deal news from a wide range of retailers.
Nina Tabios is a staff writer at NerdWallet, a personal finance website. Email: [email protected].
Shopping Dealfinder Newsletter
Get the best deals on Black Friday and beyond!