Advertiser Disclosure
Barnes & Noble Black Friday 2014 – Find the Best Barnes & Noble Deals and Sales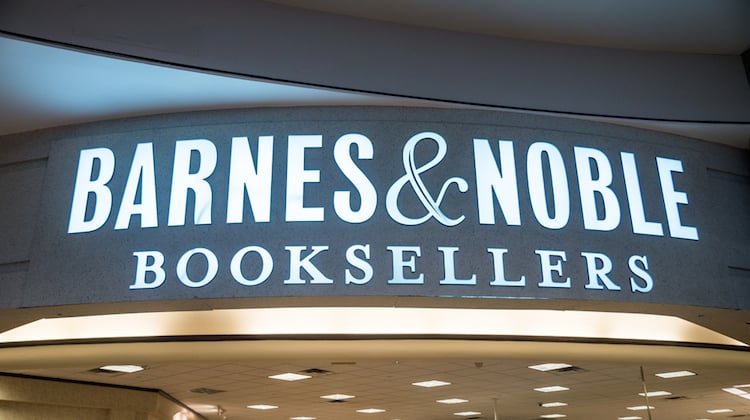 NerdWallet is perusing the info out there for 2014 Black Friday deals, so check back often for what's up this year at your favorite store! For year-round coupons and deals, too, check out NerdWallet's DealFinder tool.
Barnes & Noble Black Friday 2014
The Barnes & Noble 2014 store ad has been removed due to the store's complaint. We'll repost once we can!
Best Barnes & Noble Black Friday Deals From 2013
With more than 600 retail stores, 700 college bookstores, its own e-reader and the major e-commerce website bn.com, Barnes & Noble is the largest national bookstore chain in the country.
Last year, the retailer featured a three-day Black Friday sale lasting from Friday through Sunday.
One of its most high-profile deals during the sale was the Barnes & Noble e-reader, the Nook. The Simple Touch version of the device sold for an impressively low $39 (originally $79). The 8GB version of the Nook HD cost $79 (originally $129), while the price of the 16GB version dropped from $149 to $99. The sales were available on the company's website as well as in its brick-and-mortar locations. New Nook owners could also take advantage of a 25% discount on Nook accessories, and everyone who downloaded the Nook reading app received a free copy of the holiday-themed e-book "'Twas the Night Before Christmas."
While the low prices for the Nook were impressive, Barnes & Noble wasn't the only place to find such a discount. In its electronics department, competitor Target also sold the 8GB Nook for the same low price of $79.
Beyond e-readers, Barnes & Noble also offered discounts on reading material, DVDs and Blu-rays, and more. A broad range of products featured 50% discounts:
Boxed sets, like "Game of Thrones"
Hundreds of DVDs and Blu-ray discs
Select adult, kids' and teen books
Box calendars
Additionally, music CDs were up to 50% off, and shoppers who bought a Barnes & Noble Collectible Edition received the second for only $10. Educational toys and games featured a buy-one-get-one-50%-off deal.
The following discounts on home and gift items were also available:
30% off exclusive throws
30% off Smart Media lap desk
30% off Brookstone eComfort workstation
Buy two, get one free: Moleskine notebook
Free $10 gift card with purchase of $75 gift card
Furthermore, the retailer's website offered a 30% coupon that could be used in stores or at bn.com. The coupon applied to any single item, with the exception of Nook books and devices.
Black Friday also marked the kickoff of a great end-of-year deal. Popular Nook titles were priced at $2.99 through Dec. 31, including the best-selling John Grisham's "Sycamore Row," E.L. James' "Fifty Shades of Grey" and Cheryl Strayed's "Wild."
For more books, movies and music, check out Half Price Books and Hastings. Shoppers looking for a Nook can also find the e-reader at Best Buy, Walmart or Target. For a full list of 2014 Black Friday ad scans, check out NerdWallet's Black Friday ad leaks page.

Written by Melinda Szell
Barnes & Noble store image courtesy of Shutterstock.