Advertiser Disclosure
Bath & Body Works Black Friday 2014 Ad – Find the Best Bath & Body Works Deals and Sales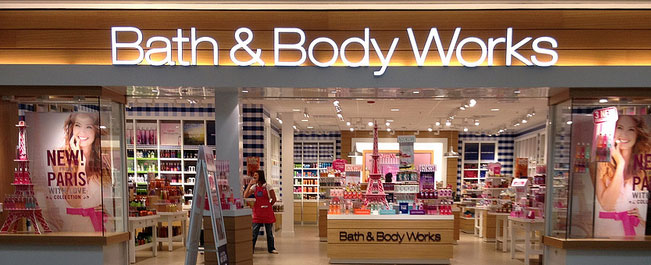 NerdWallet is committed to bringing you the best Black Friday 2014 ad analysis around. Our team does the homework for you, so you can focus on what matters most – getting to the front of that line! For year-round coupons and deals, too, check out NerdWallet's DealFinder tool.
Bath & Body Works Black Friday 2014
The scent of this year's Black Friday ad for the home-fragrance and body-care store has finally been picked up! Take a look at this year's Bath & Body Works Black Friday ad:
Best Bath & Body Works Black Friday Deals From 2013
Body-care and home-fragrance retailer Bath & Body Works offers a broad assortment of soaps, sanitizers, candles and spa treatments. The home and beauty betterment store sells an eclectic array of gifts and accessories for those looking to add a sweet smell to every aspect of their lives.
In 2013, the fragrance specialty store didn't disappoint on the biggest sale day of the season, as it continued its popular VIP grab bag Black Friday tradition. The highly anticipated VIP tote was stuffed with seven special items. Bath & Body Works displayed these valuable "merry must-haves" in a simple, no-clutter, single-page ad.
Also featured were exclusive one-day-only promotions offered throughout the post-Thanksgiving weekend. While the ad itself was slightly underwhelming visually, the deals it contained were anything but.
It's no secret that Bath & Body Works Black Friday shoppers typically fight the crowds and frequent the store in hopes of securing the famed VIP bag. Last year, this main attraction included an impressive combination of mostly body-care products. The bag could be purchased for $20 with any $40 purchase and had a total retail value of more than $100. That's a massive amount of savings.
The seven items tucked inside every black reusable tote bag were:
Forever Midnight Body Cream
Japanese Cherry Blossom Shea and Vitamin E Body Lotion
Aromatherapy Eucalyptus Spearmint Body Wash and Foam Bath
Fresh Sparkling Snow Gentle Foaming Hand Soap
Champagne Toast Mini Candle
Forever Red Mini Eau De Parfum
Gauze Sponge
Beyond the bag, Bath & Body Works boasted other alluring specials as well. These day-only deals appealed to those shoppers who were looking for more than just bath products. For example, Saturday shoppers secured a holiday-themed Buttercream Mint Candle for just $10, while Sunday shoppers snagged fragrances from the Forever Collection Mini Fine Fragrance Mist collection for $10 each. Saturday patrons got an exclusive preview of the Velvet Sugar Full Size Fine Fragrance Mist.
While shoppers looking for tons of spectacular deals and doorbusters may have been left wanting more from the 2013 Bath & Body Works Black Friday deals, loyal shoppers were certainly thrilled by the packed VIP bag, seasonal holiday merchandise and exclusive offers. By continuing its VIP bag custom, Bath & Body Works certainly emphasized quality over quantity with last year's Black Friday experience.
For more health and beauty products, try shopping at Victoria's Secret, Rite Aid, CVS and Bed Bath & Beyond. For a full list of 2014 Black Friday ad scans, check out NerdWallet's Black Friday ad leaks page.

Bath & Body Works store: Mike Kalasnik/Flickr: Source