Advertiser Disclosure
Dick's Sporting Goods Black Friday 2014 Ad – Find the Best Dick's Sporting Goods Black Friday Deals and Sales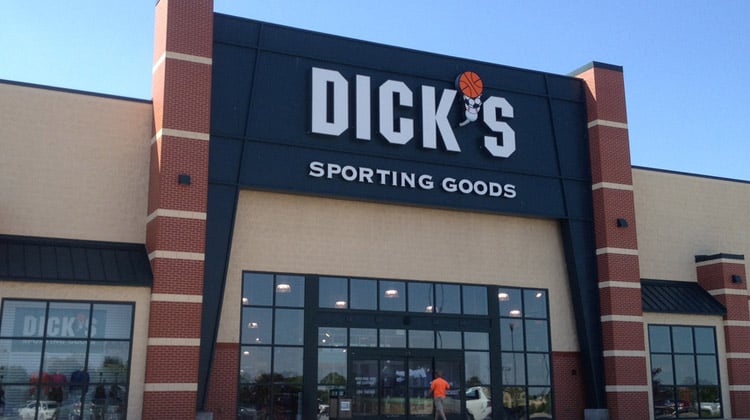 NerdWallet inspects the best deals for the Black Friday ads of the season. If you don't yet see your favorite store's ad, check back again soon! For year-round coupons and deals, too, check out NerdWallet's DealFinder tool. 
Dick's Sporting Goods Black Friday 2014
Ready to get your sports equipment shopping in gear? Check out this year's Dick's Sporting Goods Black Friday deals below:
Best Dick's Sporting Goods Black Friday Deals From 2013
For sporting equipment, athletic apparel and more, Dick's Sporting Goods has you covered. Last year, the sports retailer released a 16-page ad offering a range of great deals for Black Friday. Doors opened at 8 p.m. Thanksgiving Day and stayed open until 10 p.m. Friday, and the three-day sale lasted through Sunday.
The bargains included some great discounts on exercise equipment:
All Epic Treadmills & Ellipticals: 60-70% off
510EX elliptical: $299.98 ($300 off)
Everlast Powercore fitness station: $199.98 ($100 off)
Clothing and footwear was another area for good deals:
All women's and men's Reebok cotton fleece: 50-60% off
All women's, men's and youth Nike Solid Performance fleece: 50% off
Men's Nike cotton fleece: 50% off
Women's and men's GT-1000 athletic shoes: $59.98 ($40 off)
Men's Back Shot and women's Simply Snowy jacket: $99.99 ($50 off)
Entire stock of men's, women's and youth Reebok fleece and cold-weather apparel: 50% off
To get the most of these deals, shoppers could apply coupons to further discount their clothing and footwear purchases. One coupon included in the ad offered a discount of $15 on Nike, Adidas or Reebok athletic apparel purchases of $59.99 or more, while another took $15 off pairs of athletic shoes that cost $59.99 or more.
And last but not least, sports equipment and outdoors supplies also featured major discounts, allowing shoppers to save up to 50% on their purchases:
10-foot Pathfinder kayak: $149.98 (50% off)
All Wilson sports balls: 50% off
Rawlings GG Elite Series baseball gloves: $79.98 ($70 off)
Empire Dragon crossbow: $249.99 ($250 off)
Field and Stream Outpost XL ladder tree stand: $159.99 ($90 off)
Compare the 50% discount on Wilson sports balls to a similar offer at Olympia Sports: 50% off NCAA Prestige by Wilson and NBA Game Ball Replica by Spalding basketballs. The savings were identical, but Dick's Sporting Goods offered a broader selection. Over at Sports Authority, shoppers could find a comparable offer. The retailer featured a buy-one-get-one-free deal on its entire stock of basketballs and footballs. For shoppers looking to buy more than one ball, this resulted in identical savings to shopping at Dick's Sporting Goods, in addition to a wider selection. But for consumers looking only to spend on one Wilson ball, Dick's Sporting Goods offered the better choice.
Although the sale lasted three days, early shoppers could take advantage of some attractive offers. For example, shoppers who made any purchases on Thanksgiving night or Black Friday received $20 off any future purchase of $100 or more.
For more sporting equipment and outdoor clothing, check out Olympia Sports, Big 5 Sporting Goods, REI, Bass Pro Shops and Gander Mountain. For a full list of 2014 Black Friday ad scans, check out NerdWallet's Black Friday ad leaks page.

Written by Melinda Szell
Dick's Sporting Goods Store Image: Mike Kalasnik / Flickr: Source