Advertiser Disclosure
Dollar General Black Friday 2014 Ad – Find the Best Dollar General Black Friday Deals and Sales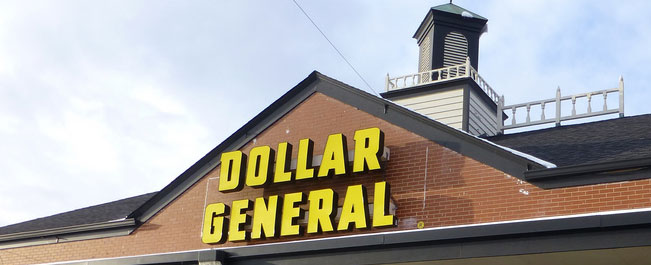 NerdWallet is working hard this holiday season to bring you the best Black Friday ad leaks of 2013. Stay tuned for up-to-the-minute sneak peeks of your favorite stores' sale items! For year-round coupons and deals, too, check out NerdWallet's DealFinder tool. 
Dollar General Black Friday 2014
The four-page Black Friday ad for Dollar General has been leaked! Dip straight into the deals from this year's event by checking out the ad scan below:
Best Dollar General Black Friday Deals From 2013
Dollar General is the largest small-box retailer in the country. The store sells a variety of merchandise, including cleaning supplies, beauty products, food, household decor, office essentials and toys, among other items.
In 2013, Dollar General released a four-page Black Friday ad. Despite the limited number of pages, the discount store made the most of its seasonal savings space. There were a variety of impressive price reductions offered over a three-day period. Dollar General joined the legions of stores operating on Thanksgiving Day, with doors opening at 7 a.m. After the store closed at 7 p.m. that day, it reopened at 7 a.m. on Black Friday.
The first page of Dollar General's ad was devoted to Thanksgiving-only sale items. These included:
50% off all trees and ornaments
50% off clear or multicolor mini Christmas lights
Craig 7-Inch Portable DVD Player with Remote for $35 (regularly $50)
Craig Stereo Sound Bar System 32-Inch for $25 (regularly $40)
Sega Genesis Ultimate Portable Game Player for $25 (regularly $40)
Assorted 2-Liter sodas for 85 cents each
Two for $1 on assorted single serve candies
Even after these Turkey Day deals were over, other exclusive offers were available Thursday, Friday and Saturday – while supplies lasted. Among these:
Buy one, get one 75% off on all toys
Assorted holiday gift sets for $8
Disney Pillow Buddies assorted styles for $15 (regularly $20)
50% off select Christmas decor
Assorted appliances for $15 (regularly $20-$30)
Buy one, get one half off on assorted varieties of Holiday Style or trueliving candles
Buy one, get one free on assorted dog food and treats
Perhaps the most enticing part of the Dollar General Black Friday sale was that the store managed to reduce its already low prices. On the other hand, the store didn't sell many of the must-have items of the season, so shoppers looking for those may have decided to wait in line elsewhere.
Regardless, the store was proud of its holiday promotions, as evidenced by its news release announcing its Black Friday and Cyber Monday deals.
"With more than 11,000 stores and exclusive online specials, Dollar General is extending its everyday value and convenience to provide an affordable holiday celebration for our customers," said Dave D'Arezzo, Dollar General's executive vice president and chief merchandising officer. "We are proud to help our customers further stretch their dollar this holiday season by offering specials and providing additional discounts on the season's best gifts, decor and more."
Find more deals from discount retailers such as Costco, Big Lots and Meijer. For a full list of 2014 Black Friday ad scans, check out NerdWallet's Black Friday ad leaks page.

Dollar General store: Fan of Retail/Flickr: Source