Advertiser Disclosure
Fred Meyer Black Friday 2014 Ad – Find the Best Fred Meyer Black Friday Deals and Stores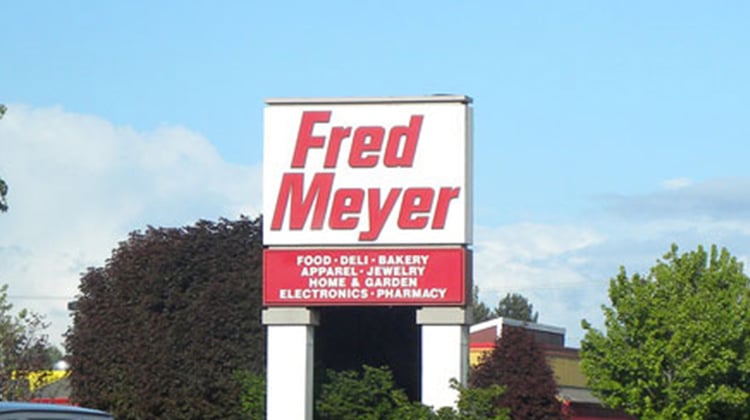 NerdWallet seeks to separate the discounts from the duds in this year's Black Friday ads. Check back for more details on your favorite retailer's ad leak. For year-round coupons and deals, too, check out NerdWallet's DealFinder tool.

Fred Meyer Black Friday 2014
Fred Meyer has released its Black Friday ad for this year! Take a look at the ad scan below:
Best Fred Meyer Black Friday Deals From 2013
Fred Meyer is the superstore that promises to save customers time, money and gas. The retail chain sells apparel, electronics, furniture and toys, among other categories of products. Additionally, it offers pharmacy and digital photo services.
In 2013, Fred Meyer revealed a jam-packed, 10-page Black Friday ad to debut its seasonal holiday deals. Nearly every page was filled with half-off deals on apparel, footwear and home décor. It wasn't just about the shopping, though. Fred Meyer catered to its customers by handing out free donuts and coffee on the morning of Black Friday. Unlike many other retailers, Fred Meyer didn't open its doors on Thanksgiving Day. Thus, the discount period was only a one-day affair, and a short one at that. The store was open only from 5 a.m. to noon on Black Friday. This meant shoppers had to get in line early if they wanted a shot at their must-have items.
There were an impressive amount of deals and doorbusters crammed into the store's seven-hour sale window. Promotions included sales on footwear, apparel, games and electronics. Some of the most remarkable markdowns included:
Women's Rampage boots for $19.99 (save 66%)
ProScan 7" Tablet 4GB with Keyboard for $69.99 (save $60)
60% off all women's Bearpaw boots
iPad mini 16GB for $249 (save $50)
Famous Brand 39-Inch LED 1080p HDTV for $329.99 (save $170)
All socks half price
Buy one, get one free on all board, handheld and card games
Save 20% on all video game software
Men's and young men's tees for $5.99
Not sure if these deals actually competed with other retailers'? Fred Meyer seemed to hold its own when it came to Black Friday apparel deals. Its Rampage boots were on sale for the same price advertised by department store Macy's. On an item like the iPad mini, however, shoppers could have found a better deal at Walmart, where the tablet was listed for $299 plus a $100 gift card.
Despite the amount and variety of deals, there was one important drawback to the Fred Meyer Black Friday event. Many of the aforementioned sale prices may have been hard to come by, as certain items were available only in limited quantities. For example, when it came to the front page-publicized ProScan 7" Tablet 4GB with Keyboard for $69.99, there were only 10 units in stock at this price in each store. The Famous Brand LED TV may have been advertised at its lowest Fred Meyer price ever, but there were only 15 units on sale at this price per store.
Last year seemed to be a success for Kroger, the parent company of Fred Meyer. The company reported total sales of $98.4 billion in fiscal year 2013 and a total sales increase of 4.2% over the previous fiscal year, according to a fourth-quarter news release.
Find more deals by shopping at retailers similar to Fred Meyer, such as Target, Sears and Walmart. For a full list of 2014 Black Friday ad scans, check out NerdWallet's Black Friday ad leaks page.

Fred Meyer store: Chrishyson90/Flickr: Source