Advertiser Disclosure
Old Navy Black Friday 2014 Ad – Find the Best Old Navy Black Friday Deals and Sales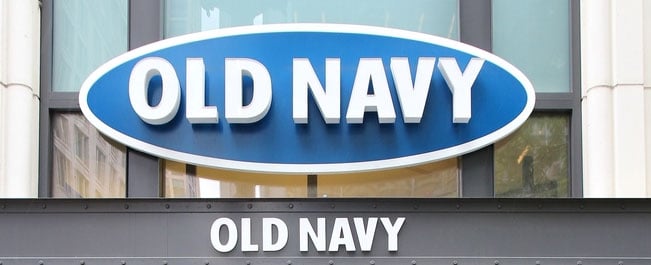 NerdWallet continues its mission to share and rate the biggest 2014 Black Friday deals. Don't forget to check back soon for updated ad leaks from your favorite retailers. For year-round coupons and deals, too, check out NerdWallet's DealFinder tool. 
Old Navy Black Friday 2014
The ad for this year's Black Friday sales at Old Navy has finally leaked! Scope out this season's deals in the ad scan below:
Best Old Navy Black Friday Deals From 2013
With a wide selection of clothing and accessories, department store chain Old Navy promises to provide affordable apparel for every member of the family. Last year, these low prices got even lower as Old Navy offered a nearly unbeatable array of Black Friday deals.
In a relatively short four-page ad, Old Navy pulled out all the stops to attract 2013 Black Friday shoppers. As if an attention-grabbing headline offering 50% off the entire store wasn't enough, the discount department store also launched an Overnight Millionaire sweepstakes. Half-off products plus a chance to win a million dollars equaled a recipe for extreme shopping success. If all of that still wasn't enough, Old Navy also opened its doors a day early last year, letting shoppers in at 7 p.m. on Thanksgiving. Deals continued all weekend and even into Monday.
So, at least at Old Navy, Black Friday 2013 actually turned into Black Thursday, Black Friday, Black Saturday, Black Sunday and Black Monday. Each day offered a massive storewide savings event. On Thursday and Friday, the entire store selection was 50% off, Saturday saw savings of 40% and both Sunday and Monday wrapped up with 30% off all merchandise. What this meant for shoppers was huge price cuts across all departments, including women's, men's, children and toddlers. On Thursday and Friday, patterned sweaters for girls were just $12.47 (regularly $24.94), men's flannel shirts were $14.97 (regularly $29.94) and women's Sherpa-trim coats were $32.47 (regularly $64.94). These were just some of the many standout deals.
Perhaps the biggest draw for shoppers who cut their Turkey Day celebrations short to get in line early was the Overnight Millionaire sweepstakes. The first 500 people in line at each Old Navy store around the country got a chance to enter the drawing, which advertised a prize of "one million bucks." Those hours of waiting ended up paying off for one lucky shopper – a 35-year-old Army veteran from Texas – who walked away with a million-dollar check.
While Old Navy's Black Friday extravaganza lacked any major doorbusters or markdowns on select merchandise, the retailer took a more generic approach and instead cut prices on everything in the store. This meant shoppers could get a deal on whatever their product of choice was, instead of all scrambling for the same item.
Like what Old Navy had to offer? Find more deals from these similar stores: Kohl's, Sears, Kmart and JCPenney. For a full list of 2014 Black Friday ad scans, check out NerdWallet's Black Friday ad leaks page.

Old Navy store from Shutterstock