Advertiser Disclosure
Shoe Carnival Black Friday 2014 Ad – Find the Best Shoe Carnival Black Friday Deals and Sales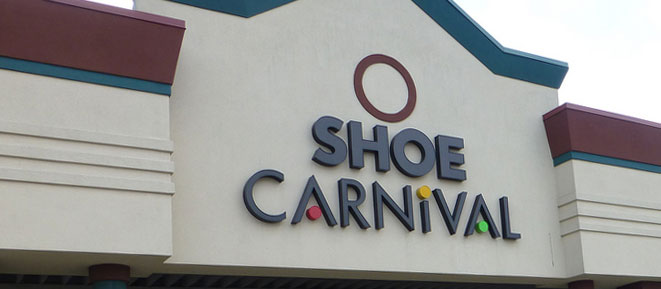 NerdWallet brings you the latest news and reviews of the Black Friday ads this season, but if you don't yet see the store that you plan to visit, check back with us soon! For year-round coupons and deals, too, check out NerdWallet's DealFinder tool.

Shoe Carnival Black Friday 2014
Ready to step into the shoe-shopping frenzy? Check out Shoe Carnival's Black Friday deals for this year in the six-page ad scan below:
Best Shoe Carnival Black Friday Deals From 2013
Family footwear retailer Shoe Carnival sells brand name shoes for men, women and children. Shoe types range from casual to dressy to athletic. Shoe Carnival stores are located throughout the United States, with a particular concentration in the Midwest.
In 2013, Shoe Carnival unveiled a colorful, six-page Black Friday ad. The retailer advertised sales on nearly every type of shoe imaginable, plus offered shoppers several coupons. The store boasted an early opening time, too: Sales began at 6 p.m. on Thanksgiving. As an incentive to show up early and snag a good spot in line, Shoe Carnival gave away Holiday Surprise Reward Cards worth at least $10 to the first 100 customers in line at every store on Thanksgiving. Doors closed at midnight on Thanksgiving and reopened at 6 a.m. on Black Friday.
Check out some of the best deals from the 2013 Black Friday shoe-shopping extravaganza:
Women's boots: $19.98 (regularly $49.99-$59.99)
Select sneakers: $34.98 (regularly $54.99-$74.99)
BOBS for Skechers shoes for women: $24.98 (regularly $49.99)
Clarks April Garden shoes for women: $39.98 (regularly $69.99)
Fila Stride shoes for boys and girls: $24.98 (regularly $49.99)
Dockers Outback for men: $39.98 (regularly $99.99)
Buy one, get one half off all shoes excluding doorbusters, super values and pink-sticker clearance
Here were the Shoe Carnival coupons: $10 off a total purchase of $59.98 or higher before taxes from 6 p.m. until midnight Thursday, $5 off a total purchase of $39.98 or higher before taxes all day Friday, and $10 off a total purchase of $49.98 or higher before taxes from 6 to 10 a.m. Friday.
Shoe Carnival's price cuts included markdowns of well over 60%. The store's signature deal – its women's boot sale for $19.98 – was competitive with the Rampage boots doorbuster from Macy's for $19.99. Shoe Carnival customers could get Rampage boots (for a penny less), plus more offers on shoes for everyone in the family.
It's important to note that Shoe Carnival sale prices increased after noon Friday, so shoppers needed to time their purchases accordingly. For example, after noon on Black Friday, the Rampage Wendey boots for women went from $19.98 to $39.98. This was still less than their regular $59.99 price, but not nearly as good of a deal as the doorbuster price.
Want more deals on shoes? Try shopping at JCPenney, Target, Kohl's and Sears. For a full list of 2014 Black Friday ad scans, check out NerdWallet's Black Friday ad leaks page.

Shoe Carnival store: Fan of Retail/Flickr: Source