Advertiser Disclosure
Sprint Black Friday 2014 Ad – Find the Best Sprint Black Friday Deals and Sales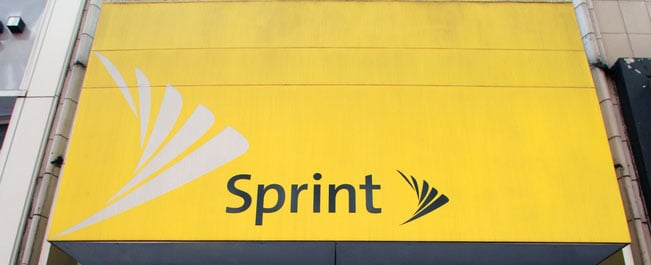 NerdWallet continues on its mission to share the year's most anticipated Black Friday ad scans. Look for major discounts from all of your favorite retailers – we'll be adding more as they become available. For year-round coupons and deals, too, check out NerdWallet's DealFinder tool. 
Sprint Black Friday 2014
Smartphones, tablets and headphones: Perhaps Sprint's selection of sale items this Black Friday will be as good as last year's (check out our 2013 summary below). We'll post this year's ad when we get it!
Best Sprint Black Friday Deals From 2013
One of the biggest wireless carriers in the United States, Sprint offers not only mobile plans but also a wide selection of phones and accessories in its stores.
Last year, the wireless carrier released a six-page ad featuring its Black Friday deals. The ad was three times as long as competitor Verizon's spread, and it offered some excellent savings on two popular smartphones from Samsung, among numerous deals on other smartphones and accessories. Select offers were available only from Thursday through Monday.
With the purchase of a data plan, Sprint offered the popular Samsung Galaxy S4 Mini (not to be confused with the full-sized phone) at no cost. For consumers who chose to forgo the contract, the phone was offered for $250.
Furthermore, the wireless carrier also featured the Samsung Galaxy Tab 3 tablet at the impressive price of $49.99 (savings of $250), with data plans from $5 a month. In comparison, the 10.1-inch tablet sold for $299.99 at Sears and Best Buy.
The ad also featured Android smartphones with no down payment, such as the Samsung Galaxy Note3, Samsung Galaxy S4, Samsung Galaxy Mega, Moto X and HTC One.
Furthermore, in addition to smartphones, the deals also featured discounted accessories, including JBL wireless speakers and headphones. The discounts on these items were limited; consider the JBL BassLine headphones, which sold for $99.99, only slightly lower than list price of $119.95 – not much of a bargain for Black Friday.
For a wider selection of phones and accessories, consumers can check out Sprint's competitor Verizon, electronics retailers Best Buy and RadioShack and online sellers Amazon and TigerDirect. Other places to find smartphones include Target, Staples and Sam's Club. For a full list of 2014 Black Friday ad scans, check out NerdWallet's Black Friday ad leaks page.

Written by Melinda Szell


Sprint store photo from Shutterstock.