Advertiser Disclosure
Nordstrom Black Friday 2015 Ad: Find the Best Nordstrom Black Friday Deals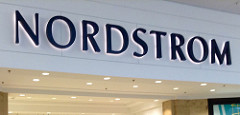 Don't miss out on all of NerdWallet's highly anticipated 2015 Black Friday ad leaks this season from your favorite stores! For announcements about the best holiday deals around, check back regularly before you start shopping. For year-round sales, use NerdWallet's DealFinder tool.
The 2015 Nordstrom Black Friday ad hasn't leaked yet, but we'll share it here as soon as we get our hands on it. In the meantime, keep checking back — and for a hint of what to expect, take a look at what the retailer offered during last year's Black Friday sale.
Nordstrom Black Friday Deals from 2014
We do know one important detail about Nordstrom's 2015 Black Friday deals — they will be available beginning Thanksgiving Day. Nordstrom stores will not be open on the holiday, but the Nordstrom website will be offering all of the Nordstrom Black Friday deals online on Thanksgiving Day this year. We don't know what these deals are yet, but we know they'll be available online a day early.
In 2014, Nordstrom stores were open extended hours on Black Friday. Store hours vary by location, so check the Nordstrom website for Black Friday hours.
Nordstrom offered several clearance deals on Black Friday 2014. Some were 20% off, Zella Live-In capri pants were 25% off and clearance athletic wear was 40% off. Shoppers who had signed up for the Nordstrom email list were alerted to the deals a few days in advance, so you may want to register to receive Nordstrom emails if you're interested in hitting Nordstrom on Black Friday.
And whether it's Black Friday, Cyber Monday or any day of the year, Nordstrom always offers free shipping and free returns.
If you like shopping at Nordstrom, you'll definitely want to check out the Black Friday deals at these similar stores: Kohl's, Old Navy and Macy's.
Visit our Black Friday landing page for up-to-date deal news from a wide range of retailers.
---
Image via Flickr.