As if starting a small business weren't hard enough already— whether it's choosing a location and hiring employees or actually selling a product or service to customers—there are also legal challenges and issues you have to be aware of.
Here are three common legal hurdles owners face when operating a small business, and how you can best navigate them.
1. Choosing a business legal structure
Of all the business decisions you'll make as an owner, selecting a legal structure may be one of the most important. It can affect how much you pay in taxes and also your personal liability in the event of a lawsuit, according to the Internal Revenue Service.
The goal is to decide on an ownership structure that best suits your business. This generally depends on what type of business you run, your personal financial situation, investment goals, the cost to establish the structure and the paperwork required.
Here are some of the most common legal structures:
Sole proprietorship: This is when you own and run an unincorporated business by yourself and do not set up a legal entity. You have total control of the business and receive all of its profits, but you'll also be responsible for all of its taxes and liabilities.
Partnership: A partnership is similar to a sole proprietorship in that owners are personally liable for obligations and debts. However, it exists between two or more individuals who share the profits and losses of the company.
Partnerships must file annual reports of income and deductions, plus gains and losses from operations, but do not pay income tax, according to the IRS. Profits are passed through to the partners, although each partner has to include the profits or losses on his or her tax returns. 
C corporation: This type of corporation is viewed as an independent legal entity separate from its owners, who are considered shareholders. If shareholders of the corporation are sued, they are generally only liable for their investments in the company and not personal assets.
Executives of C corporations can raise money by issuing shares of stock to new investors. They must elect a board of directors to make business decisions, and, in most cases, are required to issue regular financial statements.
The downside to this arrangement is the possibility of facing double taxation, both on business income and if distributions are paid to owners as dividends. It is also more complex than other business structures because of high administrative fees and complicated tax and legal requirements, according to the U.S. Small Business Administration.
S corporation: With this type of corporation, company profits are not taxed, just passed on to the owner. However, this also means that profits and losses may pass through to you on your personal income tax return.
Like a C corporation, it generally offers liability protection to its shareholders, keeping personal assets separate from the business. Any shareholder who works for an S corporation must pay himself or herself "reasonable compensation," or the IRS could reclassify additional corporate earnings as wages, according to the SBA.
To become an S corporation, you must have no more than 100 shareholders, be a domestic corporation, and have only one class of stock, according to the IRS.
Limited liability company (LLC): An LLC is not taxed as a separate business entity, like corporations are. Instead, profits and losses of the business are passed through to each member of the LLC. Owners also have limited liability for business debts and obligations. Regulations vary by state, so you should check your local regulatory office if you are interested in starting an LLC.For further guidance, it may be a wise idea to seek the help of an attorney or a certified public accountant.
2. Awareness of intellectual property and copyright laws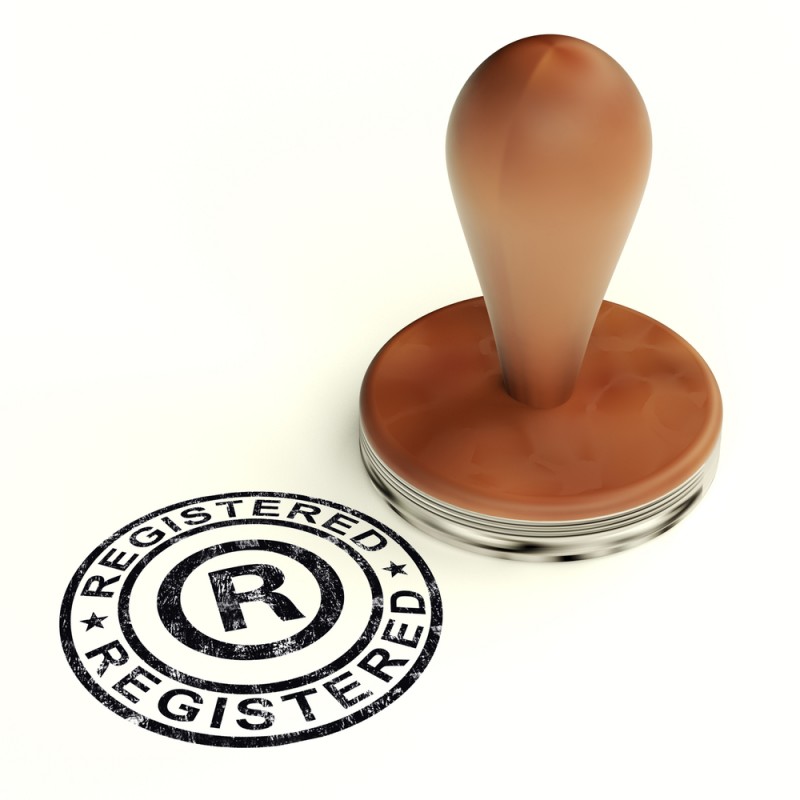 Your business should not infringe on anyone else's property, nor should other businesses infringe on yours. If you have something that is valuable to your business, you must patent, trademark or copyright it, or it will become public domain.
For example, patenting or trademarking a popular business name or logo means you are the only one who can use it and benefit from it. Patents provide the right to exclude others from exploiting an invention during the 20-year period after the filing date of the patent application, according to the SBA. To get a patent, an application must be filed on the U.S. Patent and Trademark Office website.
Trademarks protect words, names, symbols, sounds or colors that distinguish your business, according to the SBA. They can be registered online at the U.S. Patent and Trademark website. Before you complete the registration, check out the website's electronic search system, where you can make sure another company hasn't already registered your trademark.
Copyrights give you exclusive rights over the use of an expression or an original piece of work. This usually includes books, movies, screenplays, photographs and musical recordings. Your work is under copyright protection the moment it is created, and you do not have to register to be protected unless you wish to file a lawsuit, according to the U.S. Copyright Office. 
3. Employee law issues
Most businesses need to hire people to work for them—whether cooks, cashiers or delivery drivers—so having a solid understanding of employee law issues is crucial. Here are some important things to know:
Correctly determining if an individual is an employee or a contractor can help you avoid costly legal consequences. This also affects whether or not you'll have to pay minimum wage and/or overtime for each employee, if you must withhold income taxes and pay Social Security and Medicare taxes, and unemployment tax on wages paid to employees, according to the IRS.
Employees are regular workers under your control, while independent contractors are usually paid on a part-time or freelance basis. An employee will perform duties controlled by you and only works for you, while an independent contractor only works when required and likely works for other organizations throughout the year.
The federal Fair Labor Standards Act (FLSA) requires employers to pay overtime to "non-exempt" employees who work more than 40 hours in any given workweek, unless they meet certain exceptions. However, if an employee is classified as exempt, employers are not required to pay that person overtime. You can read up more on employee exemptions at the U.S Department of Labor
If you think your business has valuable information that you want to keep secret, it may be a good idea to have your employees sign a nondisclosure agreement. This is a contract in which the individual promises to protect the confidentiality of the information that is disclosed during his or her employment.
Are you afraid a current employee might leave your company to work for a competitor, spilling all your valuable business ideas? If this is the case, you may want to have new employees sign a noncompete clause, which is a legal contract that prohibits employees from revealing valuable information to competitors or other outsiders for a certain period of time after leaving the company. A noncompete clause can also prohibit a former employee from going to work for a company that is deemed to be a competitor.
Understanding some of the most common legal issues of small businesses ahead of time can help you avoid costly lawsuits. Having a solid legal team back you up couldn't hurt, either.
---
Small business sign, registered trademark and wait staff images via Shutterstock.