When you own a busy restaurant, faster table turnover means higher revenue, moving more customers in and out of the door during peak hours. But at the same time, you don't want customers to feel like they're being rushed.
The trick is to get those tables turned faster without seeming inhospitable; nobody likes being shooed out the door while enjoying that last bite of dessert.
Arizona Culinary Institute instructor Jim Baker says that he thinks of the tables as real estate. "The more volume you can create through table turns definitely enhances the income of both the restaurant and the server," he says.
How fast your tables should turn depends on the type of restaurant you operate. A casual restaurant (think Applebee's) will likely want to turn tables faster than fine dining, which is likely more concerned with increasing the average check size per table, says David Kincheloe, president of National Restaurant Consultants.
During the dinner period, from 5 to 10 p.m., "you'd generally like to have a table turn three times, or every hour and a half," Kincheloe says. "But you might plan a 2-hour table turn at a fine-dining restaurant and an hour to an hour and 15 minutes at a casual restaurant."
Here are six ways to increase table turnover and your bottom line.
---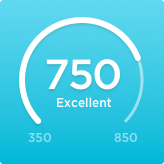 Get Your Free Personal Credit Score Every Week from NerdWallet
Open more doors for financing your business.
Set your goals and track your progress.
Signing up won't affect your score.
---
1. Make sure guests in line are ready to dine
Once a party finishes dining and the table is cleaned, it may sit idle for 5 to 10 minutes, which "translates into lost productivity during a peak hour of business," says Ware Sykes, CEO of NoWait, a free waitlisting app.
Sykes recommends pre-assigning tables — planning where the next guest in line will go beforehand. He also recommends having guests sit near the host in the waiting area and giving each guest the most realistic expectation of when he or she will be seated.
"That increases the chance the guest will be present at the host stand when the table is ready" and in a seat ASAP, Sykes says. "Getting guests ready ahead of time enables them to put away their devices and draws their attention to the restaurant staff that is waiting to serve them."
2. Get a waiter to the table in 1 minute flat
Getting to the table fast to take a customer's order is a better idea than rushing customers to leave, says David Foulquier, owner of Fooq's Miami Restaurant. He recommends wait staff arrive at the table within the first minute a customer is seated.
Foulquier says a server should immediately greet the customers, take their drink orders and promptly bring them water. "You really want to get food orders within the first 8 minutes of them sitting down," he says. "You know that within 20 minutes, they'll have appetizers, and within 45 minutes, they'll have received their main courses."
3. Don't re-explain the menu if you don't have to
Servers should ask customers whether they're new to the establishment or have been there before, says Boyd Hoback, CEO of Bad Daddy's Burger Bar. A return visitor likely won't need a rehash of the menu, saving you time.
"If they've been to us before and are familiar with the menu, we immediately ask if they want to go ahead and order," Hoback says.
If there's a large party at a table, Hoback recommends putting at least one or two more servers on that table to speed up the service process.
As for cleaning up the table, Baker recommends clearing plates off as each guest finishes, rather than waiting for everyone to finish. "This is definitely going to enhance the ability to turn tables," he says.
4. Drop the check at the table
Dropping the check before the customers are finished is a strategy that's likely better suited for more casual restaurants, Hoback says, unless customers at a fine-dining restaurant tell you they're in a rush.
"We'll drop the check, rather than waiting until the end of the meal," he says. "People really appreciate that, during lunchtime particularly — they don't have to flag down a server to get their check when they're ready to go."
Waiters should pay attention to what phase of the meal the customer is in. "I don't like to wait for customers to ask for the check," Foulquier says. "If I see that they're done with dessert, I just drop the check at the table."
5. Try out new technology
Here's a typical end-of-meal scenario: Customers give the waiter multiple credit cards and ask to split the bill. The waiter hustles back to the register to swipe the cards, then brings the receipts back to the table to be signed.
New technology accepts customers' credit and debit cards right at the table, says Joe Snell, CEO of TableSafe Inc., which provides a pay-at-the-table tablet for restaurants.
"It turns tables faster," he says, "but more importantly for the restaurant and the consumer, the waiter has more time to do his or her job."
iPads and other pay-at-the-table tablets also eliminate the need for customers to do math and write out tip amounts on receipts; customers can select a predetermined tip (for example, 20% of the check). In a study of more than 350 respondents, 51% say tipping with an iPad point-of-sale system "not at all difficult."
This type of technology is likely to benefit more casual restaurants, however. "The fine-dining environment is one of service, so the guest probably doesn't want to have to do that for themselves," Baker says.
6. Ask the customer to leave the table — for a free drink at the bar
What if customers still want to stick around, but you have people waiting to be seated? Offer them a free drink at the bar, Kincheloe says.
"You can say, 'I would love to have you sitting here and enjoying yourself, nothing makes us happier than you enjoying the environment,'" he says. "But unfortunately, we're going to need this table. Can I buy you a drink at the bar?"
Managing table turn is ultimately a balancing act: During busy hours, you want to maximize revenue, but you still need to be courteous and deliver the best product, Hoback says.
"We don't want to pressure guests just to turn tables, but we want to get them in and out quickly if that's what they want," Hoback says. "There's a fine balance, and it really comes back to staff training."
Find and compare small-business loans
If you're looking for a loan for your restaurant, NerdWallet has curated a list of the best small-business loans to meet your needs and goals. We gauged lender trustworthiness, market scope and user experience, among other factors, and arranged them by categories that include your revenue and how long you've been in business.

To get more information about funding options and compare them for your small business, visit NerdWallet's
best business loans
page. For free, personalized answers to questions about financing your business, visit the
Small Business
section of NerdWallet's Ask an Advisor page.
Steve Nicastro is a staff writer at NerdWallet, a personal finance website. Email:[email protected]. Twitter: @StevenNicastro.

---
Top image via iStock.