Showing your support to the LGBT community is not just an act of civic responsibility — it can also significantly boost your revenue. The total buying power of the adult lesbian, gay, bisexual and transgender community has grown over the years. A 2013 analysis by Witeck Communications, a marketing and PR firm specializing in the LGBT community, estimated it at a staggering $830 billion. On top of that, studies show that members of the LGBT community and their allies are more likely to spend with businesses that show their support.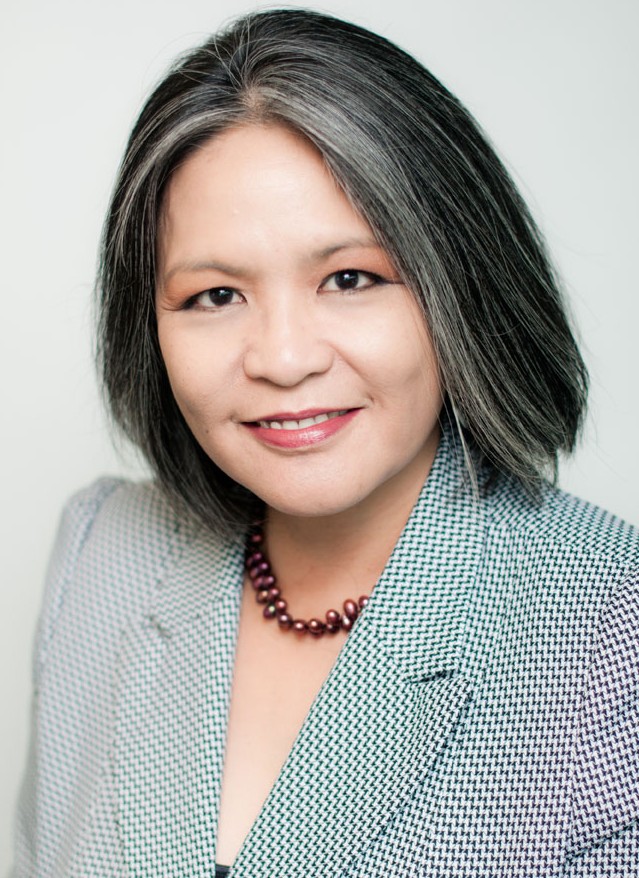 Joining an LGBT chamber of commerce is one of the best ways to reach that market, says Ceci Gratias, an Austin, Texas, resident since 1996. She owns and operates Apex Business Professionals there, which offers operational support to small businesses needing assistance with back-end tasks like bookkeeping. Gratias serves as vice president of the Austin Gay & Lesbian Chamber of Commerce and as a regional chair for the National Gay & Lesbian Chamber of Commerce. She also gives back by serving on the Human Rights Campaign's Austin Steering Committee.
In a phone interview with NerdWallet, Gratias explained the value of joining an LGBT chamber of commerce, and gave some marketing tips for LGBT-owned businesses and allies.
NerdWallet: How does being a member of an LGBT chamber of commerce benefit a small-business owner?
Ceci Gratias: We offer benefits for businesses looking to grow. Marketing is the biggest benefit you would get; if you want to market to the LGBT community, we're a great way to do that locally. Community Marketing Inc. has done studies that show LGBT people like to spend their dollars at other LGBT businesses. We're trying to educate the community that's LGBT supportive to spend their dollars with businesses that are LGBT-owned or supportive.
We offer many marketing opportunities; our Austin LGBT chamber has an online directory that's searchable by the public. We have a quarterly, full-color glossy we distribute for free in Austin that also has a directory of our members in the back. We also have a great social media presence.
Every chamber is different and has different programs for their members. Our networking events have grown and provide great networking opportunities; we do mostly general ones two times a month for our chamber. Other chambers do industry specific groups also. These are mostly B2B networking, but some B2C companies attend networking events, like financial services, because business owners are also consumers. We also have nonprofit members and help our nonprofit members become more successful.
The other thing is a lot of chambers also offer small-business training programs. Our chamber doesn't do that right now, but we're partnering with the City of Austin because they already have a slew of business training. We advertise their small-business training rather than us duplicating it. Some programs are general and talk about programs the city offers, but they also have specific topics like accounting training, QuickBooks, search engine marketing and search engine optimization. We do have educational portions at networking events, like subject matter experts that present. Another benefit is the LGBT [Business Enterprise] certification and procurement process.
NW: Can you discuss your chamber's role in the certification process?
CG: We are the only affiliate chamber in Austin that can certify LGBT-owned businesses. When the NGLCC started a program where they can certify LGBT-owned businesses, they started working with corporations and federal agencies to actually ask them to recognize LGBT businesses as part of their supplier diversity program, which is a part of the minority procurement program. We actually help our business members to certify as LGBT Business Enterprises so they have the opportunity to participate in the minority procurement process. (See NerdWallet's step-by-step guide to certification, and read about how certification has opened doors for one small business.)
NW: How does getting certified help a small business?
CG: There are two benefits, in my opinion. One is you get an "in" with the larger corporations [that partner with NGLCC]. You get to sign up on the NGLCC's database, so if a business needs a contractor or a vendor for something, you'll come up as one of the possible vendors. Some of them have commitments to spend a certain amount of money with minority businesses. There's not a federal mandate, but some companies will say they're going to spend a certain percent of their procurement with a minority-owned business. Some companies require, even if you're not a minority business, that you spend a certain amount of money with a minority business.
It's not just that you're required to be a minority vendor, but it could be "Tier II," as they call it, meaning they also ask their principal contractors to spend money with a minority business. A lot of people don't realize there's "Tier I," where you have the principal contractor, and Tier II with the subcontractors that provide services. That's quite advantageous in my opinion.
Also, you can market to other minority businesses, not just locally but within the NGLCC since it's national. We only have about 650 nationally certified LGBT-owned businesses right now.
NW: Does a business have to be gay-owned or certified to join an LGBT chamber?
CG: Anybody who is either an LGBT business owner or an ally can join. Any business that wants to market to the LGBT community is welcome to join our chamber. As far as I know, all local LGBT chambers are like that. We get a lot of questions from non-LGBT-owned businesses saying, "Do I have to be gay to join?" No, you don't.
We need our allies to be more visible in the community. Joining a chamber of commerce and having your business show up in our directory doesn't just show that you want to market to the gay community; it also shows you're supporting the gay community. A lot of people think I'll only work with people who are LGBT, but we love our allies. On the political side and on the advocacy side, I tell allies we can't do the work we're doing without you. We need our allies to be more vocal.
NW: What are your best marketing tips for businesses that want to identify as LGBT-owned or -friendly?
CG: Join an LGBT chamber of commerce, because you're in the directory. Sponsor other LGBT nonprofits or sports groups, or volunteer at LGBT nonprofits. Advertise in an LGBT magazine. Be vocal about your support. Most of it is about being very visible to the community you support. Get your name out there as a supportive business, whether it's LGBT owned or not. I think that's the best and most visible way to market to the LGBT community.
If you are member of a chamber or another LGBT group or you sponsor one of them, put it on your website so when people read your "About Us" page, they know you're a supporter. Being vocal about your support would be advantageous, because what a lot of people do is Google someone and then look at the About page. Survey results have said LGBT people are loyal to companies that advertise to the LGBT community.
NW: Do you have any tips for success for LGBT-owned businesses specifically?
CG: I've seen people who are gay business owners who think because they join [the chamber], everyone will use them because they're gay. You can't fall back just on being an LGBT person and think that you'll get the business of the LGBT community. You still need to be a subject matter expert and a reliable professional. LGBT people will do business with people they trust. It doesn't matter what their sexuality is. I think one of the things LGBT owners need to learn is being LGBT isn't enough to grow your business; you need to still provide quality service or a quality product.
For more information about how to start and run a business, visit NerdWallet's Small Business Guide. For free, personalized answers to questions about starting and financing your business, visit the Small Business section of NerdWallet's Ask an Advisor page.
Emily Starbuck Crone is a staff writer covering personal finance for NerdWallet. Follow her on Twitter @emstarbuck and on Google+.
---
Photo courtesy of Ceci Gratias. Top image via iStock.