Adjusting to civilian life after military service can be tough for veterans, especially those with disabilities.
As they make the transition, many veterans are turning to entrepreneurship, forgoing traditional 9-to-5 jobs. In 2007, military veterans owned 2.4 million businesses, or 9% of all U.S. enterprises, according to the most recent data from the U.S. Census Bureau.
Last year, there were 3.2 million veterans who had served on active duty since September 2001, according to the Bureau of Labor Statistics. Each year, over 250,000 service members leave the military.
Although veterans may possess discipline, determination and leadership skills gained from their service, they may not have the technical know-how to get an idea off the ground, find funding and run the day-to-day operations of a business.
A unique program is helping to fill the knowledge gap. Founded in 2007 at Syracuse University, the EBV National Program provides a comprehensive regimen that includes online courses, in-person training and yearlong support and mentorship.
EBV, or Entrepreneurship Bootcamp for Veterans With Disabilities, also is available at other universities, including Florida State, Cornell, Texas A&M, Purdue, UCLA, UConn and Louisiana State. The on-campus training is held at the individual school at different times throughout the year.
This year, Saint Joseph's University in Philadelphia and the University of Missouri are joining the EBV consortium of schools, according to Adam James Florkowski, EBV's national program manager and a veteran himself. Florkowski says the expansion will allow the program to serve more veterans.
Syracuse's Institute for Veterans and Military Families also provides curriculum and instructional support for a training program offered by the U.S. Small Business Administration. Boots to Business, which is available at 165 military installations around the world, has trained 25,000 transitioning service members in the last two years.
Boots to Business helps service members and their wives explore entrepreneurship, says SBA Administrator Maria Contreras-Sweet, "by showing them how to apply their military skills to start and grow their business."
NerdWallet recently spoke with Katherine Frontino, EBV's national program coordinator, about EBV, its mission and how veterans are uniquely qualified to be entrepreneurs.
Here is a lightly edited excerpt of our Q&A.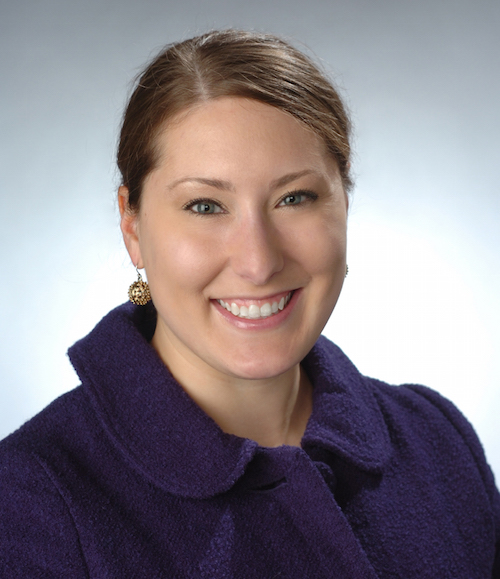 NerdWallet: What is the EBV program?
Frontino: The EBV program is designed to be a hands-on experiential learning program for service-connected veterans who have separated after Sept. 11 and are interested in and have a passion for entrepreneurship.
What we really do is a three-phase program. It consists of an online phase, then there is a weeklong residency training program at one of the universities where we offer EBV. After that happens, they participate in a yearlong, follow-up support mentorship program that's called EBV TAP, which stands for Technical Assistance Program.
Since 2007, how many veterans have gone through the program?
Right now, we're just under 1,000 students. Florida State is starting their class in a couple of weeks [June 10-17, 2015]. Once they graduate, we might be at 1,000 at that point.
About 65% of students have started businesses and about 90% of their businesses are still in service.
What kind of businesses are we talking about?
It's all over the board. We have a lot of students in government contract businesses. We have students who have started restaurants, started fitness centers, gyms, bars, jewelry businesses. I have a student who graduated in the summer who started a veteran artisanal group. It runs the gamut. The top five industries are retail, food industry, construction, education and professional services.
Could you describe how the program works?
The first phase is the online course. Students actually apply to the EBV program and all the applications go through Syracuse University directly. Once we get them, we process them and determine the best fit for them in terms of school. That's usually based on where they're located regionally. We do pay for all travel accommodations to go to the EBV school.
The school will start their online program a month before the residency portion begins. Our students have to go through a very rigorous online course. We do keep track of them and keep tabs on them, making sure they do all their readings. For some reason if they're not able to complete Phase One, they will not be able to move into Phase Two.
Once they complete Phase One, that's when they travel to one of the campuses to do the residency training. We do cover the costs of all the travel and accommodations so that they don't have to pay to fly anywhere.
We consider the whole program a mini MBA bootcamp. The online course is designed to introduce business terminology. They start interacting with the rest of the class as well. They are in the discussion with each other so it's a great way for them to network. It's a great place to develop ideas, get some financials looked at and start looking at marketing and start figuring out what they're going to do and how they're going to do it.
Once they get to campus, everyone in that classroom is on the same page and understands what's going on.
What do the veterans learn at the residency program?
We do a very nice opening ceremony. They're introduced to each other and introduced to the EBV team. The next day, they jump into class. They're in class all day, every day.
During that time, we cover everything. We cover marketing, we cover financials, tax information, legal, opportunity recognition. We talk about bootstrapping. We talk about presentation and empowerment, economics and nonprofit development. Human resources, government contracting and technology and social media. They go through the class the whole week. In the evening, they work on their venture pitches.
They have the chance to take what they've learned throughout the day and apply it to the venture pitch. The last day they're on campus, they do presentations. We break the class into sections and in each room we have a couple of panels. We call them judges. They're local experts in the industry who are there to offer students feedback and ask them questions.
They have to do that in the future once they start asking for funding. It's very important for them to learn that.
Why train military veterans in entrepreneurship instead of, say, job training?
Dr. Mike Haynie, who founded the program at Syracuse in 2007, was an entrepreneurship professor at Whitman [School of Management at Syracuse]. He found that a lot of our veterans who were returning from combat were having a hard time because of their disabilities that they may have suffered. Cognitive problems or physical problems. They had a tough time jumping back to the workplace in the traditional civilian format to get used to sitting in a room with people who didn't have the same background, knowledge or skills. And then on the other hand, it was plain old uncomfortable sitting at a desk all day.
A lot of them were going off to start businesses. They didn't have the knowledge on how to actually start businesses and they were failing and losing money, time and energy. Veterans are very resilient and hard working and very determined, but if they don't have any background information, it was setting up for failure.
If you're interested in business, we want to provide training. They're in a group of veterans with the same mindset and the same experience. It's a safe environment for them to learn and share their ideas.
What attributes do veterans have that could make them successful entrepreneurs?
I think the determination is a huge one. They don't fail. Their whole goal when they go into the military is to accomplish something. A lot of them come out with that mentality of, "What do I do next and what can I accomplish?"
They have a lot of organizational skills. They have a lot of skills as far as working in a team environment. They learned so much of that in the military. I think a lot of them make really good leaders because of what they've learned and the discipline they have in the military and because they had opportunity to be in a leadership position in the military. Coming out and starting their own business, they have that vision and ambition, and they're able to take on a project, and they're able to handle it and deal with it.
Conversely, what are the challenges veterans face in starting businesses?
I think one of the big ones is the knowledge on how to do it. The first steps. That's a huge one. And sometimes, every once in a while, we'll get students who have cognitive problems who may have suffered a traumatic brain injury who have a difficult time looking at numbers and business plans. They need extra assistance for it. We're able to provide that for them so ultimately they could reach their goal.
They have a great idea, but they may not be technically advanced or have no idea how to use social media. Some of them have bad credit and must figure out how do they get out of the hole and rebuild themselves so they can apply for small-business loans.
Besides helping disabled veterans, you also have an EBV program for military families. Why focus on families?
A lot of vets are returning, and somebody who was close to them, as far as a blood relative or close to them emotionally, is taking care of them. And so that's kind of where that program came up. Spouses have their own business but also are caring for a disabled veteran. We talk more about work-life balance and being in a caregiver role and running your business at the same time.
We've had 200 who have gone through the program. It's smaller. We run it at Syracuse University and Florida State University.  We're hoping to expand it in the future because we discovered that there has been a demand for it.
How do you help veteran entrepreneurs find funding?
That's really part of our TAP program and part of the resources we're able to offer there. We go through some microlenders. We work with Kiva closely [the nonprofit allows people to lend money by way of the Internet to low-income or underserved entrepreneurs] to help students apply for loans and grants. We have other organizations we work with as well.
We have the EBV Foundation, which was started by somebody who graduated from Syracuse University. He loved the program so much that he started this foundation. Every class that graduates from the program has a chance to win a grant of up to $3,000. Each student has six months from when they graduate to submit their plans. The EBV program reviews the business plan and works with the student to tweak and finalize it.
What can other entrepreneurs learn from veterans?
I feel like determination is a huge thing. Some of my students have come through my program and say, "I planned to have a carer in the military, and I planned to do that my entire life."
For some of them, that is their goal. They go into combat and something happens and they've been medically retired and they're not able to continue toward their goal. They find something else they could be passionate about, and for some of them starting their business is their goal and they're not going to give up. It's their second chance to do something. They have their passion, and they're some of the most determined people that I've met.
A lot of entrepreneurs in general are creative and they're interested in learning more and evolving, but I think with veterans, determination is a real key factor in what keeps them going and in what makes them successful.
For more resources for veteran entrepreneurs, check out these options:
The SBA has 15 Veterans Business Outreach Centers across the country and runs the Office of Veterans Business Development.
The Boots to Business program provides entrepreneurship training throughout military installations in the U.S. and abroad.
The U.S. Department of Veterans Affairs' Veteran Entrepreneur Portal provides information and resources on government contracting and how to do business with public agencies.
The National Veteran-Owned Business Association is an advocacy group.
For small-business financing options, check out NerdWallet's small-business loans page. We gauged lender trustworthiness, market scope and user experience, among other factors, and arranged them by categories that include your revenue and how long you've been in business.

Hanah Cho is a staff writer covering small business for NerdWallet. Follow her on Twitter
@hanahcho
, on
Google+
and on
LinkedIn
.
---
Image of EBV students and portrait of Katherine Frontino via EBV.