The Cheapest Car Insurance for a Infiniti G37 Coupe
Get competing offers from top car insurance companies and save — it pays to compare.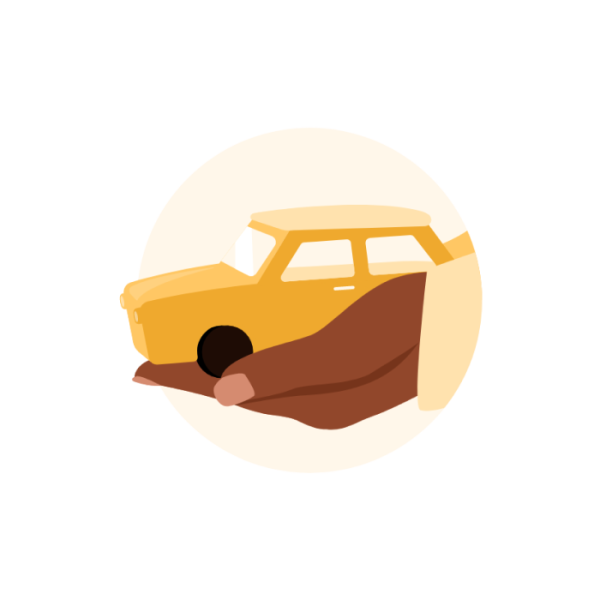 Drivers of the most recent Infiniti G37 Coupe model pay an average of $1,346 per year for car insurance, but you might find cheaper coverage if you shop around.
Many or all of the products featured here are from our partners who compensate us. This may influence which products we write about and where and how the product appears on a page. However, this does not influence our evaluations. Our opinions are our own. Here is a list of our partners and here's how we make money.
The cheapest insurance company for a 2013 Infiniti G37 Coupe is State Farm at $785 per year, on average.

The Infiniti G37 Coupe costs an average of $1,346 per year to insure.

That works out to a car insurance rate of $112 per month.
Why you can trust NerdWallet
Our writers and editors follow strict editorial guidelines to ensure fairness and accuracy in our writing and data analyses. You can trust the prices we show you because our data analysts take rigorous measures to eliminate outliers and inaccuracies in pricing data, which include rates from every ZIP code in the country where coverage is offered and data is available. Read our methodology.
The vehicle you drive plays a big role in determining how much you pay for auto insurance. Insurers set rates based on factors like how expensive a vehicle's repair costs are, how often a car is broken into or stolen, and even the likelihood of a vehicle getting into an accident. The cheapest cars to insure usually don't cost as much to repair after a claim, while those with higher repair costs — like luxury vehicles and sporty models — tend to be more expensive to insure.
Auto insurance rates vary by company, so shopping around and comparing quotes from multiple insurers is the best way to find cheap car insurance.
How much does

Infiniti G37 Coupe

insurance cost?
The average cost for Infiniti G37 Coupe insurance in 2013 is $112 per month, according to NerdWallet's most recent analysis of full coverage insurance rates. But each model year will likely have different insurance costs. Check out the table below to see the average insurance cost by model year.
See what you could save on car insurance
Easily compare personalized rates to see how much switching car insurance could save you.
Cheapest insurance for a

2013

Infiniti G37 Coupe

The average cost of car insurance for Infiniti G37 Coupe is $1,346 per year, but you may be able to find cheaper rates if you shop around and compare quotes from multiple insurance companies.

Here are the cheapest car insurance companies for a 2013 Infiniti G37 Coupe.
| Company | Cost | NerdWallet Rating |
| --- | --- | --- |
| State Farm | $785 | |
| Travelers | $977 | |
| American Family | $987 | |
| Geico | $1,187 | |
| MetLife | $1,240 | |
>> MORE: Estimate car insurance
NerdWallet averaged insurance estimates for this vehicle in all ZIP codes in any of the 50 states and Washington, D.C., where rates are available. Our sample profile is a 35-year-old driver with good credit and no tickets or violations. Our "good" and "poor" credit rates are based on credit score approximations and do not account for proprietary scoring criteria used by insurance providers.
We averaged rates between male and female drivers and assumed 12,000 annual miles driven. These are average rates, and your rate will vary based on your personal details, state and insurance provider.
For full coverage policies, we used the following coverage limits:
$100,000 bodily injury liability per person.

$300,000 bodily injury liability per accident.

$50,000 property damage liability per accident.

$100,000 uninsured motorist coverage per person.

$300,000 uninsured motorist coverage per accident.

Collision coverage with a $1,000 deductible.

Comprehensive coverage with a $1,000 deductible.
Where required by law, minimum additional coverages were added. Some policies include additional coverages at the insurer's discretion.
The analysis included the largest insurance companies in each state; smaller insurers were also included when rates were available. Although it's one of the largest insurers in the country, Liberty Mutual is not included in our rates analysis due to a lack of publicly available information.
These are rates generated through Quadrant Information Services. Your own rates will be different.