Compare top home loan lenders
Reach out to the lender you think is best for you, or contact each one. It pays to compare multiple offers.
The best lenders for your home loan

Offers loan products starting with as little as 3% down
Offers a single online platform for the entire mortgage loan process
Will beat a competitor's offer by at least $1,000 or give customers $1,000
Offers an "underwriter reviewed" preapproval letter in as little as 24 hours
Read our Better.com review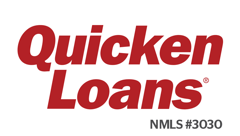 Largest FHA lender in the nation with a 1% down payment program for qualified buyers
Allows you to complete the process entirely online and gives a loan decision in minutes
Offers live chat and customer support with extended hours
Read our Quicken Loans review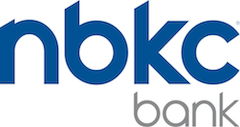 Complete and track your application online, and sign documents electronically.
Free rate locks.
No lender fee for VA borrowers.
Mobile apps for iOS and Android.
Read our NBKC review
How do I compare top home loan lenders?
To select the top home loan lender for you, you should first determine what kind of loan you need. Then consider what you're looking for in a lender. Do you need a lender with the latest online capabilities? Is face-to-face interaction important to you? Are you researching home loan lenders that cater to first-time buyers? There are arguably more loan options and lenders today than ever before. The marketplace is made up of large, traditional lenders such as Chase and Bank of America; regional lenders such as SunTrust; small, local banks; credit unions such as Navy Federal; and even mortgage brokers acting as middlemen, looking all over to find you the best deal. Once you've decided what you need in a lender, contact several lenders at around the same time to get the most accurate comparison of interest rates and fees.
What's the point of shopping multiple lenders?
Mortgage borrowers waste thousands of dollars each year by not shopping around for more than one offer. Compare offers from at least three lenders when applying for a home loan. Even a slight difference in interest can save or cost you big money over the life of your loan. By applying to several lenders, you can compare the all-in cost of each offer to see the best deal. There's more that goes into shopping for the best loan than the lowest rate, but that doesn't mean it's not important. Comparing fees alongside the interest rate will provide a good indication of the loan's costs both upfront and over the long term.
Why is getting preapproved for a home loan so important?
Taking the time to get a preapproval letter before you start shopping for homes is essential in today's market. Showing a seller your preapproval letter can put you way ahead of the competition. Why? It's proof to the seller that a lender has evaluated your finances and calculated how much house you can afford.
Here's a list of the information you'll have to provide to a lender to get preapproved:
Social Security numbers for all borrowers
Banking, savings, checking and investment account statements
A list of your monthly outstanding debts, including credit cards, car loans, student loans and more
Two years of tax returns
Salary and employer information
Your down payment amount and where the money is coming from
If you're ready to move forward, the home loan lenders above all offer mortgage preapprovals.