Get a mortgage prequalification
Mortgage prequalification is an informal evaluation that helps you determine how much home you can afford. Get prequalified or even preapproved before you start shopping for a home.
The best lenders for your prequalification

Offers loan products starting with as little as 3% down
Offers a single online platform for the entire mortgage loan process
Will beat a competitor's offer by at least $1,000 or give customers $1,000
Offers an "underwriter reviewed" preapproval letter in as little as 24 hours
Read our Better.com review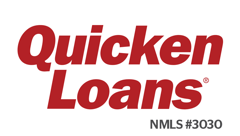 Largest FHA lender in the nation with a 1% down payment program for qualified buyers
Allows you to complete the process entirely online and gives a loan decision in minutes
Offers live chat and customer support with extended hours
Read our Quicken Loans review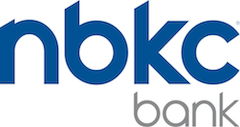 Complete and track your application online, and sign documents electronically.
Free rate locks.
No lender fee for VA borrowers.
Mobile apps for iOS and Android.
Read our NBKC review
With a mortgage pre-qualification, a lender gives you an informal evaluation of whether you meet minimum requirements for a loan and how big that loan may be. This is a crucial step for those who aren't sure whether they're financially ready to buy a home. However, if you're confident in your finances or have already been pre-qualified, you might want to get preapproved instead.
You can get prequalified in a couple of days or less. To get prequalified, you tell a lender some basic information about your credit, debt, income and assets. In return, you're told how much you may be able to borrow. Keep in mind that the evaluation is informal and nonbinding because the lender doesn't verify the information you provided or look at your credit report.
Depending on the lender, pre-qualification can happen in person, over the phone or online.
Unlike prequalification, preapproval requires proof of your debt, income, assets, credit score and history.
To get preapproved, you'll need to provide documentation such as pay stubs, tax records and proof of assets. Once the lender verifies your information, which may take a few days, it should supply a preapproval letter you can show a Realtor or seller to prove you're able to buy a home.
Remember that prequalification doesn't guarantee preapproval. You can still be turned down if your financial documents don't support the numbers you reported.
You could save thousands of dollars by shopping around. However, many consumers don't do that. In a 2015 report, the Consumer Financial Protection Bureau found that 77% of consumers apply to only one lender or broker when seeking a mortgage. By shopping just three different lenders, borrowers could save more than $3,500 in just the first five years, according to the CFPB.