Harness Wealth Review 2021: Pros, Cons and How It Compares
Harness Wealth curates and connects financial, tax and estate planning firms with individuals based on their specific needs — at no cost to the client.
Many or all of the products featured here are from our partners who compensate us. This may influence which products we write about and where and how the product appears on a page. However, this does not influence our evaluations. Our opinions are our own. Here is a list of
our partners
and
here's how we make money
.
Our Take
The bottom line: Harness Wealth isn't itself a financial advisory firm — the company serves to connect clients to carefully vetted firms. Advisors on the platform typically charge a 1% management fee and require a minimum of $250,000 in investable assets, but flat-fee financial planning services are also available with no minimum.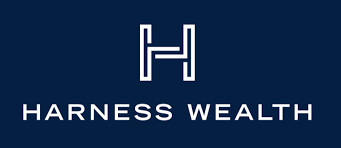 Fees
Account Minimum
Promotion
$250 off
one year of financial or tax planning
Pros & Cons
Pros
Reduces uncertainty when selecting a financial advisor.

Access to a range of services, including investment management and financial, tax and estate planning.

Easy to get started.

Advisors offer complimentary consultations.

No fee for using Harness Wealth to find an advisor.
Cons
The firms Harness works with may have higher fees.

Firms require $250,000 asset minimum for investment management. (No minimum for a one-time financial plan.)
Compare to Other Advisors
Fees

$100 and up

per month (free initial consultation)

Promotion

15% off

one year of financial planning (requires annual payment upfront)

Promotion

None

no promotion available at this time

Promotion

None

no promotion available at this time
Get more smart money moves — straight to your inbox
Become a NerdWallet member, and we'll send you tailored articles we think you'll love.
Full Review
Harness Wealth answers one of the most common questions among those looking for wealth management services: Where do I start?
The company matches individuals with vetted financial advisory firms. In as little as a few minutes, you can fill out your profile (which includes questions regarding upcoming or recent financial changes, your current financial situation, advisor and communication preferences, the industry in which you work and more) and receive two to three firm recommendations especially well-suited for you.
From there, a personal concierge will reach out to help navigate the selection process. The concierge will answer questions regarding how the firms compare, their pricing and the services you need. Concierges also handle all scheduling, setting up complimentary meetings with the firms who make your shortlist. All of this is done swiftly, 100% digitally and at no cost to you.
Harness Wealth has a robust evaluation process, saving users from manually sifting through the compliance certifications, fees, services, technology and experience of individual advisory firms. In total, firms are evaluated on more than 120 attributes, and the over 1,000 firms that work with Harness are narrowed down to just two or three for your review.
Harness Wealth is best for:
High-net-worth individuals.

Those looking for tailored wealth management solutions and independent advisors.

Individuals with complex financial situations.

Those unsure how to find or vet a financial advisor.
Harness Wealth at a glance
$250,000; no minimum for a one-time financial plan from an advisor.

Account management, planning or subscription fee

Fees vary by advisor, but typically are 1% or less for the first $1 million of investable assets. Fees typically fall at higher asset balances.

Financial planning, tax planning and filing and estate planning document creation: Flat fee of $1,000 to $5,000 per service.

Account fees (annual, transfer, closing)

Advisor access and credentials

To be eligible to work with Harness, firms' advisors must have or be working toward any of the following industry-specific designations: CFP, CFA, CIMA, JD, CPA. All firms must offer phone, email, chat, videoconferencing and in-person meetings. Formal check-ins are typically scheduled quarterly.

Financial planning services

The full range of financial planning services is available through both firms that offer fee-based, ongoing advisory relationships and those offering one-time, stand-alone financial plans.

Investment expense ratios

Not rated. Investments used and portfolio costs vary by firm.

Firms must custody with Charles Schwab, TD Ameritrade, Fidelity, Bank of New York Mellon, Raymond James, or Pershing. Clients do not have to transfer assets if they're only receiving financial planning services (not investment management).

Highly tailored to meet the needs of each client.

Firms can directly manage:

Retirement accounts: IRAs (traditional, rollover, Roth, SEP, SIMPLE, nondeductible, spousal) and 401(k).

Nonretirement accounts (individual and joint).

Specialty/education (529s, UTMAs, Coverdells).

Nonprofit accounts/endowments.

All  firms must offer tax-loss harvesting. Harness Wealth also connects clients to highly specialized tax services to complement the financial advisor they choose.

Customer support options (includes website transparency)

Harness Wealth: Phone, chat, video call and email support Monday - Friday, 9 a.m. and 6 p.m. Eastern. Advisor firms set their own hours but are generally flexible and offer weekend access when necessary.
Where Harness Wealth shines
Onboarding process. If you're looking for wealth management services but don't know where to start, Harness Wealth's combination of a proprietary search algorithm and dedicated concierge takes a lot of the uncertainty out of the process.
The response time is impressive, too. Not only is the curation process virtually instant, but the service will set up free consultations with prospective firms within 24 hours. Beyond that, the concierge will manage the secure transfer of documents, as well as the relationship between clients and their chosen firm.
Flat-fee financial plan option. Individuals who don't meet the minimum investable assets threshold or solely want financial planning and not investment management can still benefit from Harness Wealth's advisor-matching service. For a one-time fee of between $2,000 and $3,000, clients will receive a detailed financial plan from a certified financial planner that will help them manage expensive purchases, plan for long-term savings goals and find new financial opportunities.
Holistic wealth management. While this review focuses mainly on Harness Wealth's financial advisory firms, the company also offers its service for tax and estate-planning firms. This means clients can build and manage an entire wealth management team through a single portal. The team will work together through Harness Wealth to maximize a client's financial situation, no matter how complex.
That said, clients can also opt to use Harness to find only the expert advisor they need, whether that's for financial, tax or estate planning (though each firm will come with its own fee structure).
Firm selection. The advisory firms on the Harness Wealth platform are tailored to your profile, but before they are ever presented to you, these firms pass an extensive evaluation process. To be considered for a Harness referral, financial advisory firms must be registered with the U.S. Securities and Exchange Commission and act as fiduciaries, meaning the client's best interest must always come first. Firms must be fee-only, and no decisions or products can be made or recommended based on commissions. Any firm that charges fees above 1.5% of assets under management must at least include tax, estate planning and family office services with its offering. Moreover, firms must have up-to-date technology, defined cybersecurity policies and no significant data breaches in the last five years.
Investment strategies. As for the investment portfolios built by the firms, you'll find just about anything you're looking for, from straightforward long-term investment options to strategies specific to unique situations. Examples of speciality strategies used by some of the partner firms include:
A managed bond program that invests in select, high-quality individual bonds rather than bond funds.

Private placements and alternative investments (for qualified individuals).

Shariah-compliant investments.

ESG (environment, social, and governance) investment portfolios.
Transparency. Harness Wealth clearly defines how it selects the firms it works with and how they're matched with you. The platform offers prompt communication throughout the process via email and on-site chat, and highlights what kind of clients are a good fit for each advisor.
The company is also transparent in explaining its own business to potential clients: Harness generates its revenue from the referrals it makes, but only after clients develop long-term, ongoing relationships with the firms they choose. To that end, Harness offers a 100% first-year guarantee. If the client isn't satisfied with the firm they choose, Harness will refund 100% of their fees.
Where Harness Wealth falls short
Firm account minimums and fees. The matching services offered by Harness Wealth are free to you; however, the firms it works with require a minimum of $250,000 in investable assets and charge fees of around 1% of your assets per year.
If you're looking for a traditional human advisor, that minimum and fee structure is standard in the industry and Harness Wealth may be a good way to find one. But if you only want investment management and your portfolio is relatively straightforward, a robo-advisor may be a better option. Robo-advisors offer automated portfolio management, so they charge lower fees than human advisors and require lower minimum investments.
Is Harness Wealth right for you?
Harness Wealth is an appealing option for individuals who have already established some level of wealth and have so far managed it on their own, through a traditional wirehouse advisor, or through a robo-advisor, but are now looking for a more tailored wealth-management experience. The service would also be beneficial to anyone whose financial situation has grown so complex and sophisticated it requires unique expertise. Often, this may come in the form of an inheritance, marriage, divorce or other milestone event.
To vet on your own as many financial advisory firms as Harness does — and then on top of that, find one that fits your specific needs — would require a significant time investment. Harness Wealth does the work for you for no fee, and the account minimums and fees of the partner firms are on par with traditional financial advisors.