NerdWallet's 3 Best Money-Saving Apps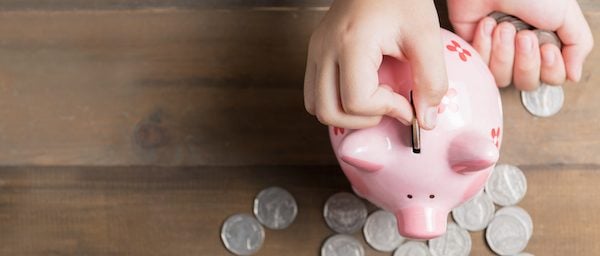 Many or all of the products featured here are from our partners who compensate us. This may influence which products we write about and where and how the product appears on a page. However, this does not influence our evaluations. Our opinions are our own. Here is a list of our partners and here's how we make money.
Money-saving apps can make the process of saving money easier over time. You can fill your piggy bank automatically so that savings goals can be met without stress. Check out a few of our favorite apps below.
Acorns: Best for investing

Sweeps spare change into an investment account.

Invests money in a portfolio based on income and goals.

Qapital: Best for goal setting

Rounds up change to the nearest dollar and moves it into savings associated with a goal.

Allows specific goals to be set and named.

Digit: Best for simplicity

Calculates what you can save, sets it aside.

Includes a savings bonus every three months.
SoFi Checking and Savings

APY
2.00%SoFi members with direct deposit can earn up to 2.00% annual percentage yield (APY) interest on all account balances in their Checking and Savings accounts (including Vaults). Members without direct deposit will earn 1.00% APY on all account balances in Checking and Savings (including Vaults). Interest rates are variable and subject to change at any time. Rate of 2.00% APY is current as of 08/12/2022. Additional information can be found at http://www.sofi.com/legal/banking-rate-sheet
Marcus by Goldman Sachs Online Savings Account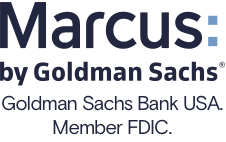 APY
1.70%1.70% APY (annual percentage yield) with $0 minimum balance to earn stated APY. Accounts must have a positive balance to remain open. APY valid as of 08/12/2022.
Discover Bank Online Savings

APY
1.60%Advertised Online Savings Account APY is accurate as of 08/12/2022
Money wins start with game plans
Find ways to save money with your cash, cards, and bank accounts all in one place.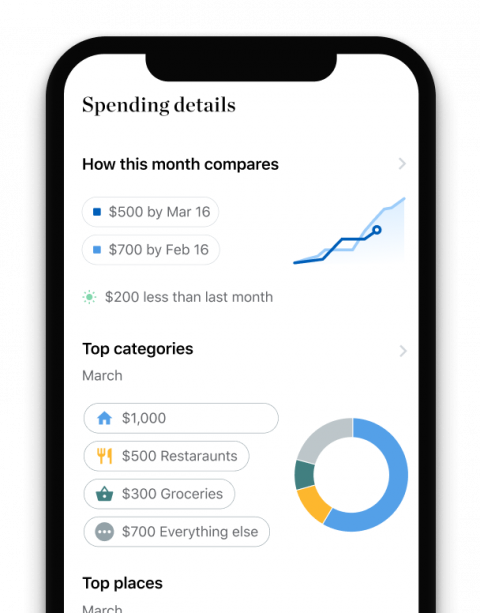 How it works: Acorns is an investing app that rounds up your purchases to the nearest dollar and automatically adds the difference — taken from a linked spending account — to an Acorns investment account. That money is invested in a portfolio based on your income and goals, and you'll earn a return on the investment.
A basic Acorns account costs $3 a month, and includes a checking, investing and retirement account,, and (There is a $5 monthly fee option if you add investment accounts for kids). Each Acorns portfolio is composed of exchange-traded funds (generally a basket of stocks and bonds), with options that range from conservative (having a higher percentage of bonds) to aggressive  (having a higher percentage of stocks). There are also sustainable portfolios featuring companies that meet environmental, social and governance requirements.
Perk: If you make purchases using a promotional bonus offer from one of the company's partners — such as Apple and Walmart — and use a linked card, the partner gives back to your Acorns investment account.
Downsides: Because investments are not guaranteed, your balance may shrink if there's a dip in the investments where you've allocated your funds. It can also take several days to withdraw money from your account because shares in the invested ETF must be sold first.

How it works: For $3 a month, Qapital lets you set rules to automate savings. For example, every time you spend money from a linked funding account, Qapital can round up the total to the nearest dollar (or more) and move the amount into a goal account held at a partner bank that is insured by the Federal Deposit Insurance Corp. Or you can contribute a set amount to your fund on a regular basis. You earn 0.10% interest — which is low for an online savings account, but not a bad rate for checking. Qapital also offers premium memberships that let you set rules to automate investing, but they cost more.
You'll need an outside checking account to link to Qapital and fund your goals. Withdrawing money from a Qapital account takes one to two business days.
Perks: You can set and name goals. Qapital's Premier membership  also gives you the ability to create a Dream Team, where you can choose balances and transactions to share with family and friends, and make instant transfers to that person's Qapital account.
Downsides: You need to be a member to use the app, and there are three levels of membership that cost $3, $6 or $12 per month, respectively. Higher tiers offer a debit card and more customization features. Also, while the Qapital Spending account's debit card is free to use for transfers and purchases, there may be fees for using ATMs. (Qapital won't charge you, but the ATM owner might.)

How it works: Digit calculates what you can save based on your spending and income patterns in a linked bank account. Then it transfers money that you can spare into an FDIC-insured account. There's a 30-day free trial period when you sign up for Digit, but after that, it costs $5 per month.
Perk: You'll earn a 0.10% annualized savings bonus paid every 90 days, based on the average daily balance kept in your Digit account during that period.
Downside: While you can set balance limits, you don't generally control the exact amount Digit transfers each day. This means Digit auto-savings could theoretically cause an overdraft in the external account. To avoid this, you'll want to pay careful attention to your balance and transfer patterns. You also have the option to pause Digit transfers. In addition, Digit will refund up to two overdraft fees triggered by such transfers.
If you find it difficult to build a savings balance, using an app that automatically does it for you can be a good first step. Getting yourself in the habit of regularly putting aside some money — and seeing your balance compound and grow — can put you on track to successfully managing income and expenses. (Read more about how compound interest works.) Once you have some money set aside, you can take the next step and open or contribute to a regular savings account.
How to open a savings account
If you don't have a savings account, you can open one by submitting an application, either online or at a bank branch. You'll need to provide your Social Security number and contact information, along with at least one form of identification, such as a driver's license or a passport. (For a joint account, everyone wanting access to the account must provide this information and ID.) You generally can deposit money with cash (if in person) and by check, as well as with a bank transfer from an existing account.
How much should I have in savings?
For a savings account that holds your emergency fund, work your way toward covering three to six months' worth of basic living expenses. You can start small — having just $500 saved can help you pay for some financial emergencies without going into debt.
For short-term needs, having multiple savings accounts or one that's divided into "buckets" can be handy, especially if you're tucking away money to reach specific goals, such as a vacation. But once you have a buffer for emergencies, try to begin building a retirement account with investments, where those dollars will earn more than they would in a savings account.
Ready to build your bank balance? Check out our savings calculator to find how much you can save.
+ See a summary of our best money apps for saving and investing
Get more smart money moves – straight to your inbox
Sign up and we'll send you Nerdy articles about the money topics that matter most to you along with other ways to help you get more from your money.