Best Ways to Send Money to India? Try Cheap, Fast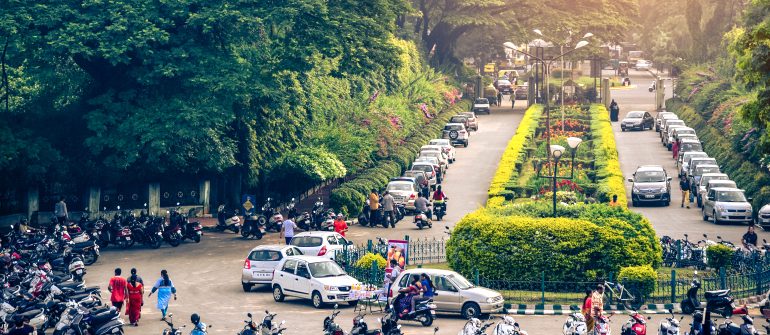 Many or all of the products featured here are from our partners who compensate us. This influences which products we write about and where and how the product appears on a page. However, this does not influence our evaluations. Our opinions are our own. Here is a list of our partners and here's how we make money.
When you send money to India from the U.S., whether to family, friends or your own Indian account, you have many options with lower transfer costs and faster delivery speeds than most U.S. banks can provide.
Find the best way to send money to India
Consider cost, delivery speed and online customer experience when transferring money to India. NerdWallet analyzed providers to find five that offer competitive advantages. See where each excels.
For further details on each provider, scroll down.
CHEAPEST (tie) Western Union
Some fee-free transfers involving bank accounts
Cheap transfers with good exchange rates available
Delivery within hours regardless of payment option
Bank delivery within hours and cash pickup available within minutes
BEST ONLINE CUSTOMER EXPERIENCE Wise
Easy login and transfer setup process
Western Union offers fee-free online and mobile transfers from U.S. to Indian bank accounts. This combination of a low exchange rate markup and lack of fees results in some of the cheapest transfers compared with competitors, though delivery can take four to five business days. If you pay with a credit or debit card, there are higher fees and markups, but the money arrives within one business day. Delivery is also quick, even within minutes, if you send money to one of the 113,000 Western Union agent locations for cash pickup in India. The maximum sending amount varies depending on payment and delivery options but is capped at $9,750 per transfer.
Like Western Union, Transfast offers a way to send money to India without fees. When you send money between U.S. and Indian bank accounts using the company's Value+ service, fees are waived and the markup is low. Delivery takes three to five business days, and a single transfer is capped at $10,000, though monthly limits vary by customer.
If you want faster transfers, the company's Fastrack service gets money to your destination within 24 hours for a less favorable exchange rate and a fee of about $5 to $50. Outside of sending to a bank account, your transfer can be delivered as cash for pickup at one of over 34,000 banks and companies that Transfast partners with.
Xoom, a PayPal-owned company, prioritizes speed on its web-based platform. Delivery to an Indian bank account takes less than four hours during Indian bank hours, regardless of whether your funds come from a U.S. bank account, debit card or credit card. Some transfers can arrive within minutes at some banks.
But Xoom's costs aren't as competitive. Transfers with a bank account have fees of $3 to $5, but there are no fees if you send more than $1,000. Xoom's fees for using a debit or credit card range from $5 to $20. Its exchange rates have a higher markup than some competitors, but Xoom's rates are still better than those of many U.S. banks. The maximum you can send per transfer is $2,999, but daily limits can be higher.
Like Xoom, MoneyGram's strength lies in speed. Transfers between U.S. and Indian bank accounts can take a few hours, compared with the several business days it takes some competitors for this type of transfer. Other MoneyGram transfers are funded either with cash at agent locations or with credit or debit cards online. In either case, money can arrive within minutes, which is similar to Western Union and Ria.
MoneyGram's cost structure is also similar to Xoom's. Card-funded transfers have fees of up to $20, and transfers using bank accounts have fees up to $5, or none if you're sending more than $1,000. Its markups on its exchange rates are higher than those of some competitors and vary depending on the payment and delivery method. You can send up to $2,999 per transfer to an Indian bank account or to one of the company's more than 40,000 locations in India for cash pickup.
With mobile app ratings of 4.5 stars and above, Wise (formerly TransferWise) serves up an optimal web experience for sending money to India from the U.S. Either on mobile or through its website, you can easily register with an email address or by connecting your Google or Facebook account and quickly see a calculator for fees and current exchange rates. Transfers can be sent or canceled in the app and online. Bank accounts on the sending and receiving ends are required, and you can send up to $1 million in most states.
Wise is cheap but doesn't have the lowest costs for transfers to India. Although it doesn't mark up its exchange rate for a profit like other providers do -- meaning you get more rupees per U.S. dollar -- you pay a fee of $2.70 to send up to $300; for greater amounts, you pay 0.9% of the transfer cost. Other providers such as Western Union and Transfast, by contrast, have some fee-free transfers to India and low exchange rate markups, resulting in cheaper total costs than those of Wise. Delivery can take over a week, depending on when the company receives and converts your funds.
If you're transferring money to people within the U.S. or to other countries besides India, consider other ways to send money.
To determine the best money transfer services, we compared 18 providers by fees, foreign exchange rates, delivery speed options and web experience. Those providers considered had to serve U.S. residents.
Money transfer providers surveyed: ICICI Bank's money2india, Induslnd Bank's Indus Fast Remit, Lucky Money, MoneyGram, OFX, Placid Express, Remit2India, Remitlite, Remitly, Ria, Transfast, Wise, Viamerica's Vianex, Western Union, World First, WorldRemit, XendPay and Xoom.
In choosing the ones for our final list, priority went to providers with some combination of the lowest fees, low exchange rate markups, fastest speeds, and greatest web and mobile ease of use. All providers are government-regulated.
All providers' exchange rates for one U.S. dollar to Indian rupees were collected online from 8 a.m. to 10 a.m. PDT on June 13-14, 2017. In one case, we made calls to a provider to get the rate which wasn't available online. We then compared provider rates to the daily median exchange rate both days — 64.41 and 64.30 rupees per dollar — on the Bloomberg Markets website (used as the midmarket rates) to determine each provider's rate markups.
Total cost for a money transfer consisted of both a provider's upfront fee and exchange rate markup, and we determined the cheapest providers based on the lowest average cost across the two days.
Get more smart money moves – straight to your inbox
Sign up and we'll send you Nerdy articles about the money topics that matter most to you along with other ways to help you get more from your money.