What Is FedNow?
FedNow is the Fed's new real-time payments service that launched in July.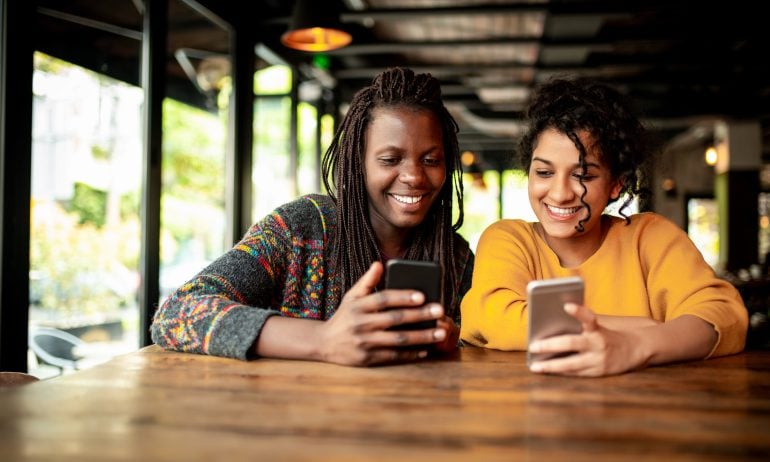 Many or all of the products featured here are from our partners who compensate us. This influences which products we write about and where and how the product appears on a page. However, this does not influence our evaluations. Our opinions are our own. Here is a list of our partners and here's how we make money.
Discover the bank accounts that fit your financial goals
Just answer a few questions to compare bank accounts that meet your needs.
FedNow is a new instant-payment service backed by the Federal Reserve. It offers financial institutions the ability to let customers make payments that can be sent anytime. FedNow is not replacing PayPal and other apps, such as Venmo, Cash App and Zelle. Still, the service's availability will depend on whether your bank opts in. Let's break it down.
FedNow is the Federal Reserve's new instant payment service that will enable customers at participating banks and credit unions to send and receive money within seconds, 24/7 and every day. You'd be able to complete payments or transfers on weekends, holidays and after banks' business hours, which isn't the case for standard online transfers such as those through the Automated Clearing House (ACH) network. ACH transfers are processed in batches and tend to take one to three business days to complete.
"What FedNow will do is it will enable all the banks, any bank in the United States — not just the big ones — to offer instantly available funds and real-time payments to their customers," said Fed Chair Jerome Powell before the House Financial Services Committee on March 8.
FedNow will be available to all banks and credit unions, but there's no requirement for them to join. Consumers, businesses and non-bank payment providers won't be able to use FedNow directly, but they can use the service through a participating financial institution. Neobanks, which aren't banks, would need to partner with a bank that's a participant.
The Federal Reserve launched FedNow on July 20, 2023. More than 120 banks and payment providers have been part of the pilot program since 2021.
Payments between banks typically require clearing and settlement. Clearing means that banks exchange information about a payment and can include other activities such as checking for fraud. Settlement involves moving money to the recipient's account. FedNow will make clearing and settlement occur within seconds, according to the Fed.
Transfer speed: Instant. The Fed defines an instant payment as a recipient having full access to funds within seconds of the payment being sent.
Cost: As with other Fed payment services, FedNow will charge fees to its participating financial institutions, but it's unclear if banks will pass on FedNow costs to its customers.
Amount limits: The Fed will cap transfer amounts at $500,000, and set the default transfer limit at $100,000 for a financial institution; however, a financial institution can choose to raise or lower its limits.
What are the benefits of FedNow?
Two uses for FedNow at its launch include bill payments and account-to-account transfers. Being able to send money instantly could be helpful, especially if you're on a tight budget and susceptible to late payment fees.
You could pay right when a bill is due and receive immediate confirmation that a payment is accepted. And there's typically no risk of overdrawing your bank account or paying overdraft fees, since your bank has to verify sufficient funds before initiating an instant payment. Instant account-to-account transfers would allow you to manage your accounts across banks easily.
FedNow is not the first real-time payments service in the U.S., but it will likely expand the reach of instant payments to more institutions nationwide. The Fed already provides access to its payment services to more than 10,000 banks and credit unions, either directly or through an intermediary. In contrast, the privately owned entity The Clearing House has operated the RTP network, a real-time payments platform, since 2017, but only about 350 financial institutions participate. The RTP network is available to nearly any bank or credit union.
Peter Tapling, payments industry consultant and managing director of PTap Advisory, LLC, speculates that FedNow adoption among financial institutions will take time. One promising sign, he said in an email, is that the U.S. Department of the Treasury's Bureau of the Fiscal Service is on the list of participants. The department is responsible for issuing payments, such as tax refunds and Social Security benefits, to the public on behalf of the federal government, among other financial operations. The U.S. Treasury's use of FedNow, Tapling said, may create urgency for more banks to join the service.
As a consumer, FedNow is not something that you sign up for. But you can reach out to your financial institution to ask if you have the ability to send or receive instant payments through the FedNow service. If your institution does not currently offer this service, consider these alternative ways to transfer money from one bank account to another.
Take advantage of the highest interest rates since 2007 with the best high-yield savings accounts.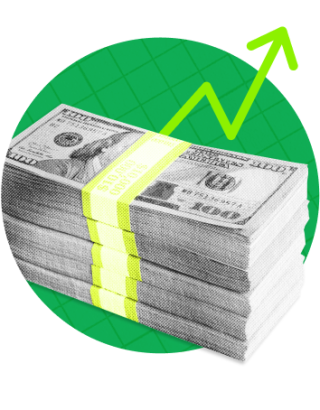 Get more smart money moves – straight to your inbox
Sign up and we'll send you Nerdy articles about the money topics that matter most to you along with other ways to help you get more from your money.