What Is APY?: Annual Percentage Yield Definition and How It Works
An annual percentage yield, or APY, is the rate of return on money in a bank account.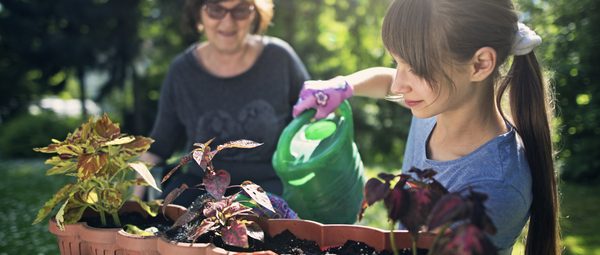 Many or all of the products featured here are from our partners who compensate us. This may influence which products we write about and where and how the product appears on a page. However, this does not influence our evaluations. Our opinions are our own. Here is a list of our partners and here's how we make money.
Annual percentage yield (APY) is a percentage that reflects the amount of money, or interest, you earn on a bank account over one year.

APY includes compound interest.
APY is short for "annual percentage yield." Almost all savings accounts, and some checking accounts, have one. The higher it is, the faster your money grows.
It's an important term to know for anyone focused on saving more money.
APY refers to the amount of money, or interest, you earn on a bank account over one year. Of note, this includes compound interest. An interest rate is similar to APY except it doesn't factor in compounding.
Simple interest doesn't compound, so you earn the same amount of interest every month. Compound interest, meanwhile, is the interest earned on both the money you put into the account and the interest you receive over time.
The higher a savings account's APY, the better. Many online banks offer APYs around 0.40%. (You can read more about some of NerdWallet's favorite high-yield accounts here.) The national average is just 0.17%. See below to compare rates and accounts and find the right option for you.
If you're willing to lock away some of your savings for a set period of time, consider a certificate of deposit, or CD. Some online banks have CD rates around 0.55%. (See NerdWallet's list of the best CD rates.)
SoFi Checking and Savings

APY
2.00%SoFi members with direct deposit can earn up to 2.00% annual percentage yield (APY) interest on all account balances in their Checking and Savings accounts (including Vaults). Members without direct deposit will earn 1.00% APY on all account balances in Checking and Savings (including Vaults). Interest rates are variable and subject to change at any time. Rate of 2.00% APY is current as of 08/12/2022. Additional information can be found at http://www.sofi.com/legal/banking-rate-sheet
You can use a formula to manually calculate APY, if you know your account's interest rate:
r = interest rate n = number of compounding periods (if interest is compounded monthly, this would be 12)
Your bank or credit union could also provide you with your APY.
If you know your APY, you can quickly see what you'll earn in a certain period of time with our savings calculator. You can simply plug in your starting balance, the amount you'd add each month, the amount of time and the APY.
How compound interest works
Compounding occurs in a set period, usually daily or monthly. Interest compounded daily leads to more money than interest compounded monthly.
But it's generally too small to worry about unless you're dealing with large amounts — and even then, it won't make a significant difference. For example, $100,000 in an account with a 0.50% APY earns only $0.10 more in one year when compounded daily instead of monthly. (Read more in our compound interest explainer.)
When shopping around for a new savings account or CD, finding a high APY should be a priority. The higher the rate, the faster your cash will grow.
That depends on the savings product. If you have a savings account, your APY is variable, and may increase or decrease based on market conditions. If you have a CD, the rate you have when you sign up is typically the rate you'll receive throughout your term. But if you sign up for another CD later, you may receive a different rate.
When the Federal Reserve increases its benchmark interest rate, the APYs on savings accounts and new CDs tend to increase as well. But when the Fed cuts its benchmark rate, as it did twice in March 2020, those same APYs tend to decrease.
Online banks generally offer the best available APYs regardless of the benchmark rate — even though these institutions tend to cut their APYs when rates are down, they also increase them when rates are up.
The key thing to remember is this: Because online banks offer the best rates on savings accounts, they can help you grow your money faster than traditional brick-and-mortar banks.
Frequently asked questions
APY vs. APR: What's the difference?
Get more smart money moves – straight to your inbox
Sign up and we'll send you Nerdy articles about the money topics that matter most to you along with other ways to help you get more from your money.