What Is APY? Annual Percentage Yield Definition and How It Works
An annual percentage yield, or APY, is the rate of return on money in a bank account.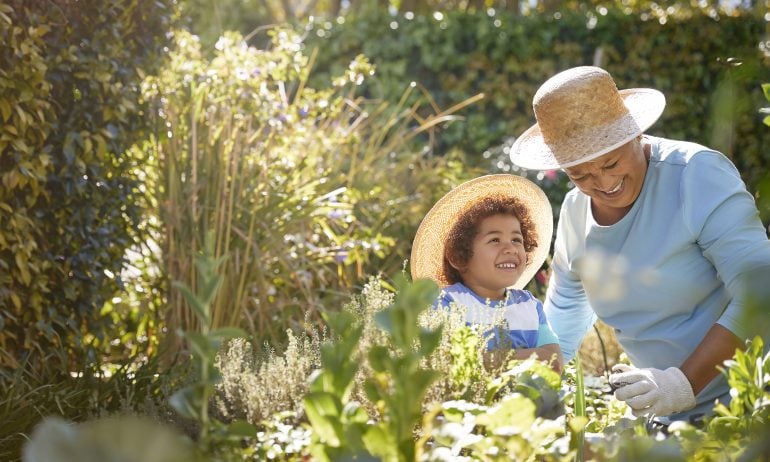 Many or all of the products featured here are from our partners who compensate us. This influences which products we write about and where and how the product appears on a page. However, this does not influence our evaluations. Our opinions are our own. Here is a list of our partners and here's how we make money.
Annual percentage yield, or APY, is a percentage that reflects the amount of money, or interest, you earn on money in a bank account over one year.

APY includes compound interest.

You can use a compound interest calculator to quickly see what you'll earn with a given APY.
APY is short for "annual percentage yield." Almost all savings accounts, and some checking accounts, have one. The higher it is, the faster your money grows.
It's an important term to know for anyone focused on saving more money.
APY refers to the amount of money, or interest, you earn on a bank account over one year. There are two types of interest that people often refer to, and they can be confused for each other: compound interest and simple interest.
Compound interest is the interest earned on the money you put into the account along with the interest that money receives over time. APY includes compound interest. And interest can be compounded daily, monthly or annually, depending on the account.
Simple interest has not been compounded. It is simply the interest on the principal amount you have in the account.
The higher a savings account's APY, the better. Many online banks offer APYs around 2.00% and up. (You can check out Nerdwallet's list of the best savings rates here.) The national savings average is just 0.40%.
Online banks save on overhead costs associated with branches and pass on the savings to customers in the form of higher APYs, helping them grow their money faster than traditional brick-and-mortar banks do.
If you're willing to lock away some of your savings for a set period of time, consider a certificate of deposit, or CD. These accounts tend to have higher rates than even high-yield savings accounts for the tradeoff of leaving your money deposited for a certain time. Some online banks have 1-year CD rates around 3.25%. (See NerdWallet's list of the best CD rates.)
SoFi Checking and Savings

APY
4.20%SoFi members with direct deposit can earn up to 4.20% annual percentage yield (APY) on savings balances (including Vaults) and 1.20% APY on checking balances. There is no minimum direct deposit amount required to qualify for the 4.20% APY for savings. Members without direct deposit will earn 1.20% APY on all account balances in checking and savings (including Vaults). Interest rates are variable and subject to change at any time. These rates are current as of 04/24/2023. Additional information can be found at http://www.sofi.com/legal/banking-rate-sheet
Bask Interest Savings Account

APY
4.75%Annual Percentage Yield (APY) is accurate as of 05/09/2023. APY is variable and subject to change at any time without notice. No monthly service charge. No minimum balance requirement. Must fund with 15 days of opening account.
APR vs. APY: What's the difference?
Generally, APY refers to interest you'll earn, and the annual percentage rate, or APR, refers to interest you'll pay.
APY is the percentage rate of the total amount of interest earned on a deposit account or an investment, based on the interest rate and the compounding frequency for one year.
APR is the percentage rate reflecting the cost of credit for a year — that is, what you pay each year to borrow money.
Look for deposit accounts with high APYs to earn more interest on your money, and look for low APRs when it comes to loans, credit cards and other borrowed money. (Read more about APRs and personal loans.)
You can use a formula to manually calculate APY if you know your account's interest rate:
r = interest rate n = number of compounding periods (if interest is compounded monthly, this would be 12)
Your bank or credit union could also provide you with your APY.
If you know your APY, you can quickly see what you'll earn in a certain period of time with our compound interest calculator. You can simply plug in your starting balance, the amount you'd add each month, the amount of time and the APY.
How compound interest works
Compounding occurs in a set period, usually daily or monthly. Interest compounded daily leads to more money than interest compounded monthly.
The difference is generally too small to worry about unless you're dealing with large amounts, but every little bit adds up. For example, in one year, $100,000 in an account with a 2.00% APY earns $2,020.08 when interest is compounded daily, $2,018.44 when interest is compounded monthly and $2,000 when interest is compounded annually. (Read more in our compound interest explainer.)
When you're shopping for a new savings account or CD, finding a high APY should be a priority. The higher the rate, the faster your cash will grow. And you may want to check how frequently that rate is compounded — some accounts will help you earn just that little bit more because they compound daily rather than monthly.
That depends on the type of savings account you have. If you have a regular savings account, your APY is variable and may increase or decrease based on market conditions. If you have a CD, the rate you have when you sign up is typically the rate you'll receive throughout your term. But if you sign up for another CD later, you may receive a different rate.
When the Federal Reserve decreases its benchmark interest rate, the APYs on savings accounts and new CDs tend to decrease as well. But when the Fed increases its benchmark rate, as it has done multiple times in 2022, those same APYs tend to increase.
Online banks generally offer the best available APYs regardless of the benchmark rate.
Frequently asked questions
Take advantage of the highest interest rates since 2007 with the best high-yield savings accounts.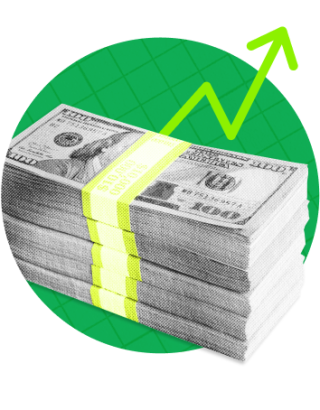 Get more smart money moves – straight to your inbox
Sign up and we'll send you Nerdy articles about the money topics that matter most to you along with other ways to help you get more from your money.