APY vs. Interest Rate: What's the Difference?
The terms are sometimes used interchangeably, but APY and interest rate are different thanks to compound interest.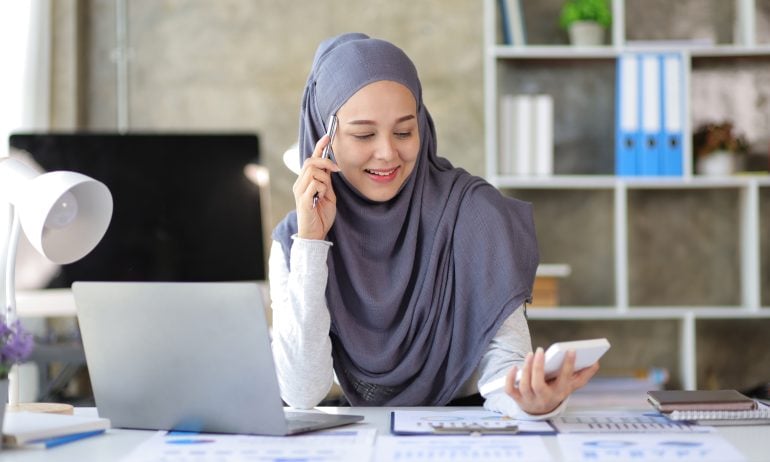 Many or all of the products featured here are from our partners who compensate us. This influences which products we write about and where and how the product appears on a page. However, this does not influence our evaluations. Our opinions are our own. Here is a list of our partners and here's how we make money.
Discover the bank accounts that fit your financial goals
Just answer a few questions to compare bank accounts that meet your needs.
When dealing with interest-bearing bank accounts, it's important to understand the difference between annual percentage yield (APY) and interest rate. The two are similar, but they're not exactly the same. Knowing the distinction between the two terms will help you know how much return to expect on your deposits and investments.
Here's what you need to know about APY vs. interest rate.
APY vs. interest rate: What's the difference?
APY reflects the total amount of interest you earn on money in an account over one year, while an interest rate is the rate at which interest is earned on the original amount. Both are expressed as percentages.
The key difference between APY and interest rate is compound interest. APY includes interest that's earned on the original balance as well as the amount of compound interest earned in one year. Interest rate only accounts for interest earned on the original amount.
Which one is important to know for savings accounts?
While financial institutions are required to show rates as APY, they can also show the corresponding interest rate. When it comes to your savings account, it's more important to know the APY, because knowing the rate that includes compound frequency (that is, how often interest is paid) will give you more precise information about how much interest you will earn within the year.
Example of the difference between APY and interest rate
Here's an example showing how APY is different from interest rate:
Suppose you have $10,000 and earn an interest rate of 4.17% at a bank, paid after one year, without compounding. The amount of interest you earn is $417 ($10,000 x 4.17% = $417).

Now, instead of waiting one year, suppose the bank deposits a proportional share of the interest earned after one month (that is, 1/12th of the 4.17% APY). This means the total bank balance will be a little more than $10,000: $10,034.75.

After the next month, the bank deposits another proportional share of interest. When that happens, the interest earned the previous month compounds, meaning that it also earns interest. So in the second month, you're earning interest on $10,034.75. At the end of the second month, you'll earn $34.87 in interest and the total bank balance will be $10,069.62.

If the interest continues to compound each month at the same rate, then at the end of one year, the account would actually earn about $425. This means that with compounding, the APY would be around 4.25% ($10,000 x 4.25% = $425). You can use a savings calculator to calculate balance amounts and try other scenarios with daily, monthly and annual compounding.

So in this example, where interest is compounded monthly, the interest rate is 4.17% and APY is 4.25%.
APY to interest rate calculator
Use this calculator to convert an APY to an interest rate and see how the rates differ.
Frequently asked questions
What's the difference between APY and interest rate?
Why is APY higher than the interest rate?
Get more smart money moves – straight to your inbox
Sign up and we'll send you Nerdy articles about the money topics that matter most to you along with other ways to help you get more from your money.