I Can't Afford My Medical Bills — Should I Put Them on a Credit Card?
Your health — and your life — are more important than any credit score. If you have to use credit cards, do so, but it's best to view them as a last resort.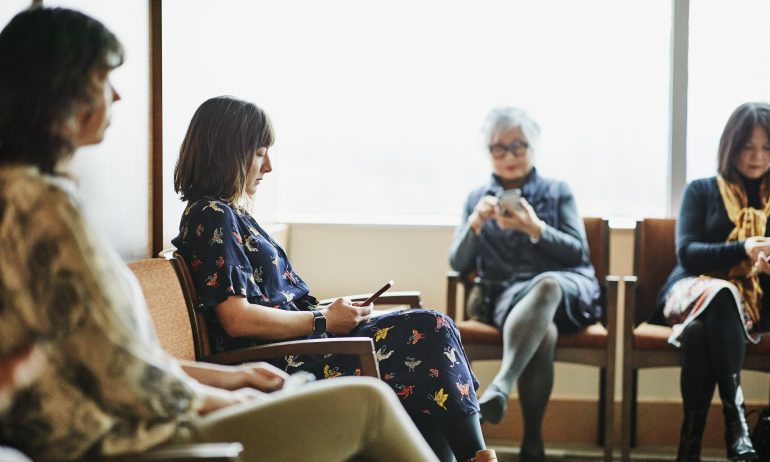 Many or all of the products featured here are from our partners who compensate us. This influences which products we write about and where and how the product appears on a page. However, this does not influence our evaluations. Our opinions are our own. Here is a list of our partners and here's how we make money.
Medical bills put a financial strain on millions of Americans, especially the uninsured. Medical debt is the leading cause of personal bankruptcy in the United States, and many people who are already dealing with life-threatening conditions are also grappling with the staggering cost of treatment.
For those just trying to stay afloat, credit cards can seem like an attractive option. They allow you to pay for things you couldn't afford upfront, and you can stretch out the repayment schedule. But the high interest rates on typical credit cards can also trap you in a cycle of debt for years to come.
To be sure, your health — your life — is more important than your credit score. If putting the cost on credit cards is the only way to get the treatment that you need or someone you love needs, you should never feel bad for doing so. But consider credit cards your last resort. Here are a few questions you may have about your medical bills and your options for payment.
What happens if I don't pay my medical bills?
Paid medical bills don't show up on your credit report, and hospitals don't report unpaid bills to credit bureaus. However, if medical bills aren't paid after a certain period of time, they may be turned over to a collection agency. Accounts in collections will hurt your credit. Unfortunately, there's no simple answer for exactly when a medical billing department will turn unpaid bills over to collections. This will vary by hospital and region.
Ready for a new credit card?
Create a NerdWallet account for insight on your credit score and personalized recommendations for the right card for you.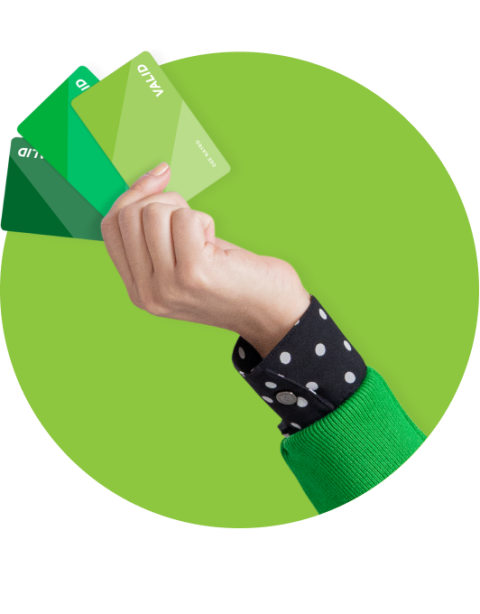 I have insurance, but it wasn't billed; what should I do?
Most doctor's offices and hospitals will bill your insurance provider as a courtesy to you. However, in the end, the responsibility for getting your bill handled by your insurance provider falls on your shoulders. If your medical expenses weren't billed through your insurance, call up your insurance company to straighten out the situation.
Do I really owe this much?
Maybe, but maybe not. Like credit bureaus, medical billing departments aren't infallible, and there may be errors on your bill. If you haven't already gotten one, request an itemized bill detailing exactly what you're paying for. Watch out for the following potential errors:
Duplicates: Double check that you haven't been charged more than once for a single service.

Clerical errors: Conditions are typically represented by codes on medical bills. If a code is incorrectly entered, you could be getting charged for a more expensive procedure or treatment. Ensure your codes accurately represent the services received.

General incorrect information: If anything looks out of place — like you were billed for extra days during a hospital stay or for services not used — your bill is likely more than you owe.
After identifying any errors on your bill, set up an appointment to talk to someone in the billing department to get those charges removed. And in the future, keep a list of all treatments received so you can spot billing errors more easily.
I can't afford this; can I lower my medical bills?
Regardless of the payment option you choose, if you're having trouble paying your bills, you should try to negotiate. After discussing and removing any errors on your bill, you can offer to settle the bill with a lower amount than you owe. If you can pay a lump sum of a reasonable amount, offer that. If not, ask for a lower price and a plan of monthly payments you can afford.
What's the best method of payment for medical bills?
The best way to pay your negotiated medical bill is by cash or check or by using a credit card in such a way that you avoid interest.
Most medical bills have a due date of 30 days from the date billed. So this is the time frame you have to either pay a bill or arrange a payment plan. Chances are, your bills won't be immediately turned over to collection agencies after the 30-day period, but there's always the risk they will be.
If you can't afford a lump-sum payment, the next best option is to work out a monthly payment plan with the billing department. Keeping current with your payments will likely keep the bill from being turned over to collections (although that remains a possibility). Communication is key. Instead of avoiding calls or letters from your the billing department, be proactive and make a plan.
Setting up a payment plan with the provider is a better move than putting the whole cost on a credit card and then paying it down over time. Credit cards are just about the most expensive form of credit. You'll still be making monthly payments, but there will be high interest charges tacked on, too. You might as well make monthly payments to the hospital; it will be much cheaper.
There are special medical credit cards that offer free or cheap financing for certain lengths of time (like six, 12, or 24 months). This option may be desirable, but only if you can realistically pay it off in full before the promotional period expires. Otherwise, you could get stuck paying high finance charges as well as the interest accrued during your promotional period.
Find the right credit card for you.
Whether you want to pay less interest or earn more rewards, the right card's out there. Just answer a few questions and we'll narrow the search for you.
Get Started
Get more smart money moves – straight to your inbox
Sign up and we'll send you Nerdy articles about the money topics that matter most to you along with other ways to help you get more from your money.