Jump-Start Your Credit: Find and Fix Errors on Your Credit Report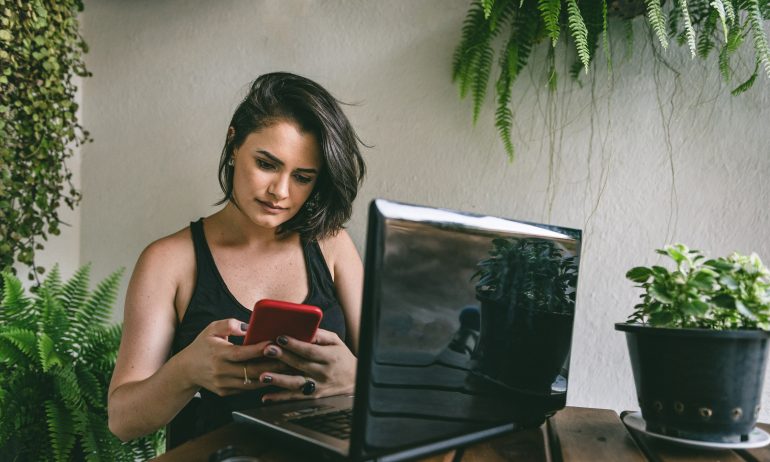 Many or all of the products featured here are from our partners who compensate us. This may influence which products we write about and where and how the product appears on a page. However, this does not influence our evaluations. Our opinions are our own. Here is a list of our partners and here's how we make money.
Checking your credit reports can help you ensure that the information being used to calculate your credit scores is accurate and up to date. That's valuable when you're working on building credit. It's also good to see what potential creditors see when they check your credit.
Skim through your reports
Here's what you need to check when reading your credit reports:
This includes your name, Social Security number, birthdate, past addresses and phone numbers, employers and other information that is used to verify your identity.
An employer you don't recognize, a wrong birthdate or a place you've never lived won't affect your score. But it could suggest your credit information has been mixed together with someone else's or that someone else is using your personal data.
Why it's important: Catching errors here can keep you from being penalized for someone else's mistakes, if someone else's credit information is showing up on your report. Errors can also alert you to identity theft, letting you quickly work to stop the damage.
Unless you are brand-new to credit, this will be the lengthiest part of your credit reports. It will include a list of accounts, open and closed, along with credit limits and payment records.
Scan your list of accounts for any that you don't recognize. Keep in mind that some accounts might be listed under a creditor name you don't expect, for example a department store credit card that is reported by the bank that issued it.
There could be negative information, such as a payment that was 30 or more days overdue. But negative marks on your credit reports must come off after a set time, usually seven years, so check that outdated information isn't included.
Accounts listed more than once.

Accounts belonging to a former spouse.

Being reported as an account owner when you are an authorized user.

Being reported as late when you paid on time.

An incorrect credit limit or loan amount.

Accounts belonging to a person with the same or similar name.

A debt listed more than once (this is particularly likely if the debt went to collections).
Why it's important: Inaccuracies could make it seem that you have more debt or lower credit limits than you actually do, or that you paid late when you did not. That's a problem because on-time payments and how much of your available credit you're using make up roughly two-thirds of your credit score.
A credit inquiry is recorded when anyone — including you — checks your credit. When the check happens because you applied for credit, it's called a hard inquiry. Each one can shave a few points off your score, but the damage tends to last less than a year, and hard inquiries fall off your reports after two years.
A soft inquiry happens when your credit report is accessed but you have not applied for credit. A common example is when you check your own credit. You may also find inquiries from landlords, utilities, marketing companies, debt collectors, current creditors and insurance agencies.
If you don't recognize the hard inquiries, you can dispute them.
Why it's important: Multiple recent hard inquiries could suggest to potential creditors that you're in financial distress. They also may indicate that someone is using your personal data to apply for credit in your name, so act quickly. Consider freezing your credit to make it harder for fraudulent accounts to be opened.
Public records and collections accounts
Public records on your credit reports are negative. They may include bankruptcies, foreclosures, property liens and judgments. These should fall off your credit report after seven years in most cases, or 10 years for Chapter 7 bankruptcy.
If one of your accounts has been sold to a debt collection agency, it should not become a "new" debt on your credit report.
Why it's important: Negative marks will lower your credit score, so you want to remove inaccurate ones. You can't remove negative data that is accurate; only time will erase it. But its impact will fade as new, positive information is added to your reports.
See your free credit report
Know what's happening with your free credit report and know when and why your score changes.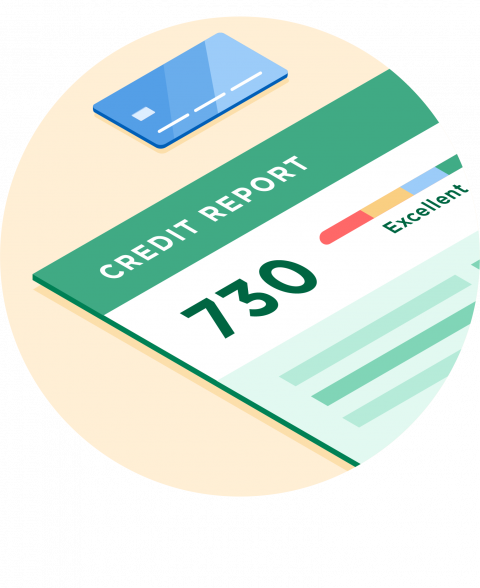 Dispute errors to get them removed
Credit bureaus operate independently of one another, so if you find an error on one credit report, you will need to check the other two. Report an error to every credit bureau that has it. Once you alert a credit bureau about incorrect information, it has 30 days to investigate. It will notify you of the outcome.
Another way to get inaccurate information removed is to go directly to the source of the data. For example, you could call your credit card issuer if it's reporting a late payment when you paid on time.
After mistakes are corrected, it's smart to continue checking periodically — sometimes mistakes reappear. If that happens, dispute the item again. You can report recurring problems to the Consumer Financial Protection Bureau.