How to Dispute Your Experian Credit Report
Use this process to get incorrect items or outdated information removed from your Experian credit report.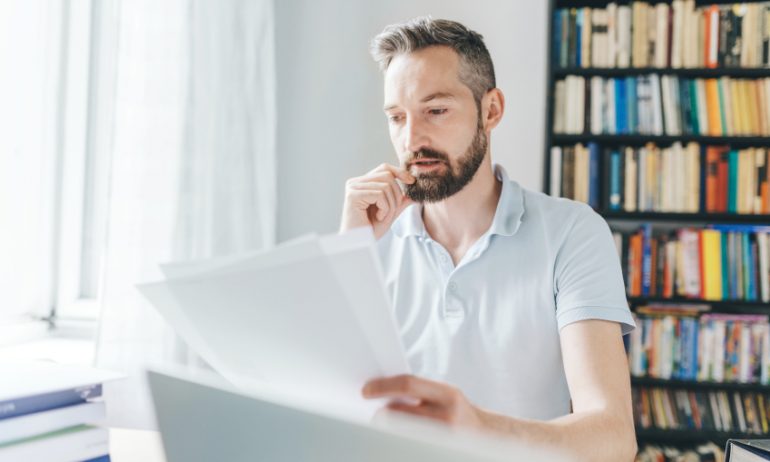 Many or all of the products featured here are from our partners who compensate us. This influences which products we write about and where and how the product appears on a page. However, this does not influence our evaluations. Our opinions are our own. Here is a list of our partners and here's how we make money.
You can request your credit reports from all three major credit bureaus using a single source: AnnualCreditReport.com. But if you find an error in any of your reports — for example, an incorrect account number or a payment mistakenly marked late — you need to deal with the bureau that issued it.
Each credit bureau assembles your report from information sent to it by lenders, credit card issuers, public agencies and sometimes landlords. Errors in reporting can cost you credit score points, so it's worth taking the time to clean up your credit reports.
Here's how to spot errors on your Experian report — and what to do if you find one.
Know how your credit is scored
See your free score and the factors that influence it, plus insights into ways to keep building.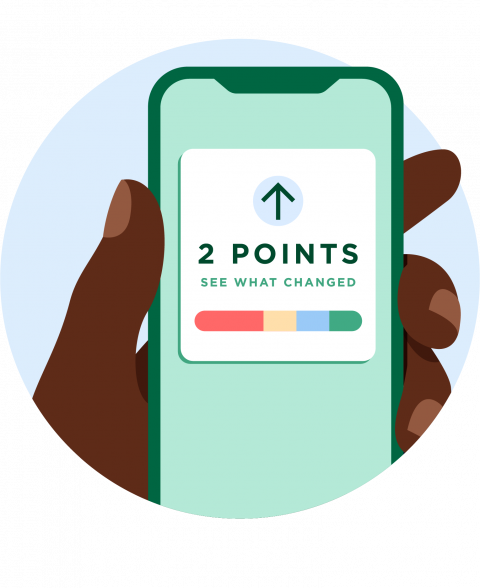 What should I check on my Experian credit report?
Rod Griffin, Experian's director of public education, advises checking all identifying information to start. Errors here won't affect your credit scores, but they could indicate that someone else's information has gotten mixed with yours. Worse, they could mean you've fallen victim to identity theft. Check your:
Name, including variations under which you've applied for credit.

Current and past addresses.
Next, check for errors that could affect your credit scores:
Accounts listed that aren't yours, especially if you have a common name or use a generational suffix.

Amounts that don't match your billing statements.

Payments reported late when they were not.

Public records, such as bankruptcies, that aren't yours.
If you see mistakes, gather documentation supporting your case and file a dispute with Experian. The bureau has 30 business days to respond. Griffin said most disputes are resolved within 10 to 14 days, and many even sooner than that.
How to dispute Experian reports online
Griffin says going online is the simplest way to file a dispute, and that's how most customers do it. Experian's initial dispute portal looks like this: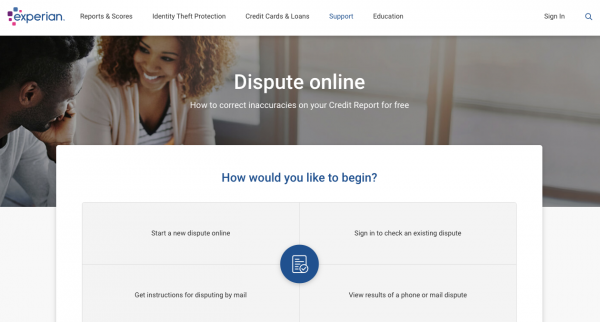 If you haven't already registered with Experian, you'll do that first in order to access the dispute center. Once in, you can select items to dispute and indicate the reason. Griffin said there's no limit on the number of items you may challenge. You'll have a chance to review your entries and upload copies of any supporting documents requested, such as a canceled check or a billing statement.
Expect emails when you file the dispute and when Experian has results available. You may also get emails with updates during the process, or you can log into your Experian account to check the status.
How to dispute Experian reports by mail
If you prefer to use mail, you can send a dispute letter to Experian, P.O. Box 4500, Allen, TX 75013. The Federal Trade Commission recommends using certified mail, return receipt requested.
Your full name, including your middle initial and any suffix, such as Jr., III, etc.

Your birthdate and Social Security number.

Addresses where you've lived during the past two years.

A copy of an identification card issued by the government, typically a driver's license, state identification card or passport.

A copy of a utility bill, bank or insurance statement sent to your address and bearing your name.
In your letter, explain which item(s) you think are incorrect and why. If you're disputing an account, include the account number. Send copies, not originals, of documents because they will not be returned. The bureau will respond by mail.
Because documents are often required, you might not be able to complete a dispute by phone. However, you can start the process by phone by requesting a copy of your report. The number is 866-200-6020.
If Experian agrees with you, it will change or delete the information in question on your credit report. It's smart to check your credit report again to verify the changes were made. Your response from the bureau will contain a link to the corrected report, or it will mail you a corrected copy.
However, if Experian confirms that it's reporting the information given to it correctly, you might need to talk to the creditor or other source that's sending in the data. Ask that source to correct the information it's reporting to Experian, then contact Experian to confirm.
You may also need to file a dispute with TransUnion and a separate dispute with Equifax, if the incorrect information also appears on your reports at those bureaus.
Next, get in the habit of checking your credit report frequently to keep up with new data. In between your free annual copies from AnnualCreditReport.com, you can check your TransUnion credit report at NerdWallet as often as you like. Regularly monitoring your free report can give you an early warning of potentially score-damaging problems.

Want nerdy knowledge that's personalized to your money? Bring all your money into one view, and get tailored insights to make the most of it. Learn more.