Fair Credit Reporting Act: Know Your Rights
Federal law regulates who can see your credit report, gives you periodic free access and lets you dispute errors.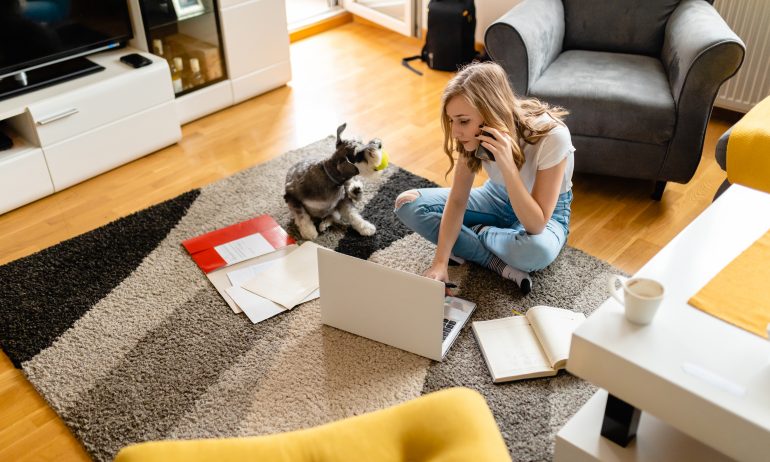 Many or all of the products featured here are from our partners who compensate us. This influences which products we write about and where and how the product appears on a page. However, this does not influence our evaluations. Our opinions are our own. Here is a list of our partners and here's how we make money.
Credit reports weren't always the tidy, just-the-facts documents they are today. Before the Fair Credit Reporting Act was passed in 1970, they also included information about a borrower's marriages, promotions, arrests and other personal details.
Thanks to the fair credit legislation, credit reports went from being an aggregation of newspaper announcements to a highly regulated record of payment data. Now, most negatives can't be reported for more than seven years, and employers can't access your report without your permission. Of course, that doesn't stop some people from bending the rules.
If you feel like creditors, employers or debt buyers are misusing your credit data, remember your rights under the Fair Credit Reporting Act:
You have a right to know what's on your credit reports
Under the Fair Credit Reporting Act, you're entitled to at least one free credit report per year from each of the three major credit bureaus — TransUnion, Experian and Equifax. But in response to the pandemic, the bureaus are offering weekly access through the end of 2023. Request your reports by using AnnualCreditReport.com.
By checking on your credit report regularly, you'll be able to see what your potential lenders see. You can also look for errors or outdated information that could be hurting your scores.
You have a right to privacy
Although your credit can be checked in many situations — when you apply for credit, a job, utilities, student loans, etc. — it typically requires your consent. Your credit report can't be distributed to a third party unless it's related to a credit transaction, employment or court order.
If you're turned down for credit, the entity that checked your credit history will send you an adverse action notice. The notice will explain what report was checked, the reasons your application was denied and further actions you can take.
You have a right to dispute errors
Four out of five consumers who filed a dispute had their credit reports modified in some way, according to a 2013 FTC report. If your credit report includes incorrect or outdated information, file a dispute to have it removed.
If the report is updated as a result, you can request that the credit bureau notifies anyone who's recently requested your credit report of the change. Even if they don't make a change, you can ask for a letter of dispute to be included in your file. By doing this, future prospective lenders and employers will be able to see your side of the story.
You have a right to leave the past in the past
Collections are only supposed to stay on your report for seven years — but even if they've passed their statute of limitations, debt buyers might still try to collect on the debt. Some debt buyers might re-age the debt, or change the date of delinquency on the account, in order to extend the statute of limitations. This practice violates the Fair Credit Reporting Act.
If your debts have been re-aged illegally, set the record straight by writing to the credit reporting company and the credit bureaus and attaching copies of supporting documents. If collectors don't withdraw a wrongful re-aging, the FTC could fine them $2,500 per incident.