How to Dispute a Hard Inquiry on Your Credit Report
Inquiries you don't recognize on your credit reports may indicate trouble like fraud.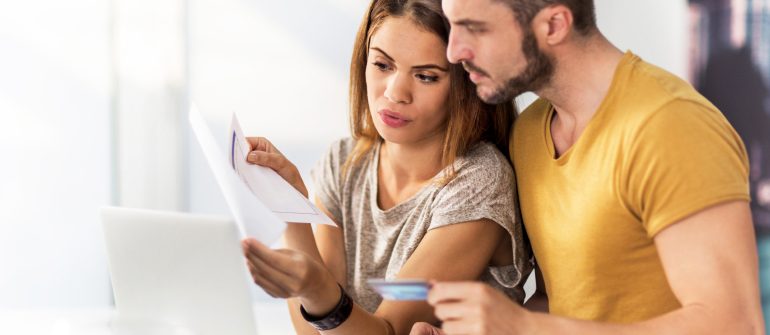 Many or all of the products featured here are from our partners who compensate us. This may influence which products we write about and where and how the product appears on a page. However, this does not influence our evaluations. Our opinions are our own. Here is a list of our partners and here's how we make money.
If you've checked your credit reports, you may have noticed you're not the only one taking a peek.
Inquiries stay on your report for two years, but not all of them affect your score. Here's what you need to know about when and how to remove a hard inquiry from your credit report.
You're entitled to free credit reports direct from the three major credit bureaus at least once every 12 months. Request them by .
Look over the section labeled "inquiries." You're concerned with , the kind that happen when you apply for credit. Those can cause a small, temporary drop in your score. Soft inquiries, such as when you check your own credit or a marketer screens you for a pre-approved offer, don't affect your score.
Each credit bureau or website presents information in its own way, but all will label any inquiries that might affect your score. If you don't recognize something, it's worth investigating. Reasons you might not recognize the entry range from benign to worrisome:
If you can't trace the reason for a hard inquiry or you believe it was done without your consent, you can dispute it online. If the credit bureau can't confirm it as a legitimate inquiry, it's required to remove it. Contact each credit bureau individually:
If you suspect fraud, you can have a added to your credit reports, which flags applications in your name as requiring extra scrutiny. Alert any one credit reporting agency; it will share information with the other two.
Or, for the best protection, simply with all three bureaus to stop anyone from opening new credit in your name.
Legitimate hard inquiries can ding , but not by much and not for long. "Hard inquiries ... represent potential new debt that doesn't yet appear in the credit report as an account," says Rod Griffin, Experian's director of public education.
"Typically, any impact drops off dramatically after a month or two," Griffin says, either because you did not add the debt, so there's no risk, or you did open an account and it's now wrapped into other credit factors.
Some companies say they can remove even legitimate inquiries from your report — for a fee — but NerdWallet advises against using them. As long as you're not continuing to pile up applications, time will repair any damage to your credit.
Griffin advises keeping perspective because other things influence your credit score more (namely, paying bills on time and using ).
"Hard inquiries alone will never be the reason a person is declined" for credit, he says. "Inquiries may be the proverbial straw that broke the camel's back, but they will not be the entire bale of hay."
Want nerdy knowledge that's personalized to your money? Bring all your money into one view, and get tailored insights to make the most of it.