5 Things to Know About the First Latitude Platinum Secured Card
This card is available to those without a credit history, and the security deposit is on the shallow end. But it charges fees that other secured cards don't.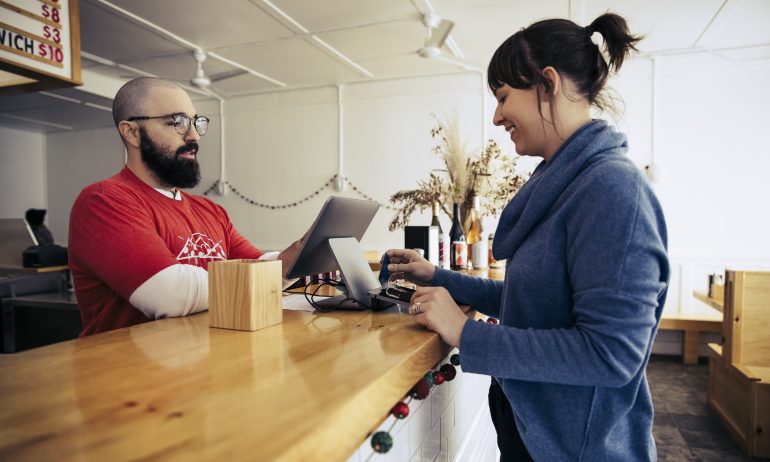 Many or all of the products featured here are from our partners who compensate us. This influences which products we write about and where and how the product appears on a page. However, this does not influence our evaluations. Our opinions are our own. Here is a list of our partners and here's how we make money.
With a lower than average minimum security deposit, the First Latitude Secured Mastercard® Credit Card issued by Synovus Bank (see rates & fees) may be a good fit for those who aren't in position to put up big sums of money for a credit card. When other secured cards require $200 to $300 in order to open the account, First Latitude's $100 minimum deposit can seem like a more reasonable option for building credit.
The card isn't without its flaws, though. For some people, it may be worth paying a higher security deposit up front in order to avoid the fees that come later with the First Latitude card.
Here are five things to know about the First Latitude Secured Mastercard® Credit Card.
1. No credit required to get the card
The First Latitude card is accessible for people with bad, limited or no credit: You don't need a credit history or minimum credit score to qualify. As long as you're at least 18 years old, the issuer has only two requirements to get the card. You can't be part of a bankruptcy proceeding, and you must provide the necessary government documents to verify your identity.
If you're approved for the First Latitude card, you'll have to complete one more step to officially open the account: Pay up.
2. You'll pay fees immediately — and every year thereafter
If approved for the First Latitude card, you'll have to pay an annual fee: $25 for first year. After that, $35 annually. Those amounts aren't outrageous compared to the annual fees on some fee-harvester cards that can be upward of $100. Then again, there are some excellent secured cards that don't charge anything.
The annual fee on the First Latitude card is charged upon account opening, so it immediately reduces your initial credit limit. If you put down a $200 deposit for a $200 credit limit, you'd have access to only $175. You must pay off the annual fee to restore the credit limit to its full amount.
The First Latitude card also charges a one-time $19.95 program fee that is required to open the account. It must be paid in full within 30 days of being approved for the card or else the application will be withdrawn. The program fee plus the minimum $100 security deposit means that you'll have to put up almost $120 before you can use the credit card. Consider alternative cards that can also serve those with bad credit and avoid those upfront costs, such as Petal® 1 "No Annual Fee" Visa® Credit Card. The Petal 1 card doesn't require a security deposit or charge an annual fee.
Trying to get approved for a card?
Create a NerdWallet account for insight on your credit score and personalized recommendations for the right card for you.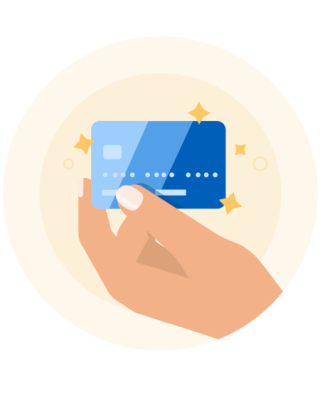 3. Credit limit tied to the security deposit
Like other secured cards, First Latitude requires a security deposit as collateral in case its cardholders don't pay their bills. The minimum security deposit to open a First Latitude account is $100, a relatively low amount compared with other secured cards. With a First Latitude card, your security deposit becomes your credit limit, so a $100 deposit opens up a $100 credit limit. First Latitude accepts initial security deposits as high as $2,000.
The deposits can be funded with a debit card or an ACH payment from a checking or savings account.
First Latitude cardholders can get a credit limit increase, but the process is onerous. Six on-time payments are required in order to request a higher credit limit. If First Latitude approves the request, you'll have to send more money to pad the security deposit. However, funds can't be transferred electronically and must be sent as a paper check in the mail. The maximum credit limit is $5,000.
Credit line increases are easier to come by with other cards. Discover automatically reviews Discover it® Secured Credit Card accounts for higher credit limits after seven months of using the card. With the Varo Believe Secured Card, you can increase your credit limit yourself by transferring money from your Varo Bank account to the secured account connected to the Varo credit card. Higher credit limits can boost your credit score by lowering your utilization ratio, which is the percentage of credit you're currently using out of all of your available credit. The three major credit bureaus like utilization ratios below 30%.
As with many secured cards, cardholders can get their security deposits back by closing the account and paying off all balances. But First Latitude requires an added twist: You must return your credit card to the issuer by mail before you can get your deposit returned.
The First Latitude card is one of the few secured credit cards that earns cash back, but with a different spin. Whereas most credit cards earn rewards on purchases, First Latitude earns them on payments. Thus, cardholders are incentivized to make on-time payments, which can raise one's credit score.
Payments on your First Latitude credit card balance earn 1% back; however, payments toward the program fee and security deposit don't earn rewards. Rewards may be redeemed once you have at least 500 points, which equals $5. That makes points worth 1 cent each, a rough industry-standard value. Cash back in the form of a statement credit is the only redemption option, and rewards don't expire as long as your account is open.
Rewards applied as statement credits will lower your overall account balance but do not count as payments. First Latitude cardholders must pay at least the minimum amount due to avoid late payment fees.
At some point, you'll probably want to move on from a secured card to an unsecured card with fewer fees, a higher credit limit and better rewards. However, there is no traditional upgrade path for the First Latitude card within Synovus Bank's portfolio. So, when you're ready to move on from the First Latitude card, you'll have to fill out another application for the card you've got your eye on. (Upgrades don't require formal applications.)
If you're able to get another credit card, you'll have to decide what to do with your old First Latitude card. To avoid paying annual fees, you would need to close the account. Doing so, however, can lower your credit score.
Find the right credit card for you.
Whether you want to pay less interest or earn more rewards, the right card's out there. Just answer a few questions and we'll narrow the search for you.
Get Started
Get more smart money moves – straight to your inbox
Sign up and we'll send you Nerdy articles about the money topics that matter most to you along with other ways to help you get more from your money.