I Need More Money to Pay Off My Credit Card Debt — How Do I Get It?
Ideas to help you get off the minimum payment hamster wheel and start earning enough to finally pay off that credit card debt.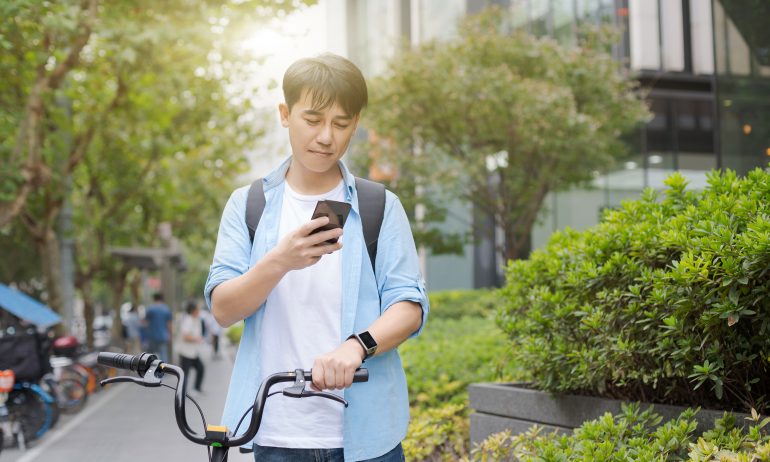 Many or all of the products featured here are from our partners who compensate us. This influences which products we write about and where and how the product appears on a page. However, this does not influence our evaluations. Our opinions are our own. Here is a list of our partners and here's how we make money.
Fed up with credit card debt? Of course you are! Few things are less enjoyable than making high interest payments each month on purchases you made years ago. The problem is: Paying off credit card debt is tricky. If you're stuck in the minimum payment hamster wheel, here's how to find more money to pay off your credit card debt sooner.
I don't have extra cash to put toward my credit card debt. What are my options?
There are exactly two ways to free up more cash to put toward credit card debt: Make more and spend less. Which should you choose? That's up to you, though I'd recommend doing both for the quickest paydown. Choose your own adventure.
Take charge and banish debt
Sign up with NerdWallet to get a full picture of your spending and personalized recommendations for credit cards that save money on interest.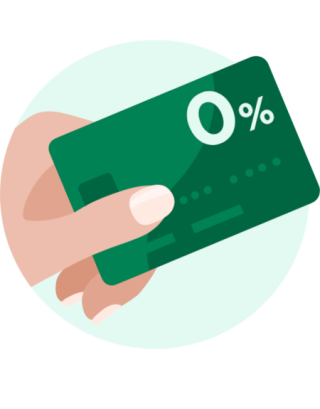 I want to make more. How do I do that?
The simplest way to make more money is to ask your boss for a raise. Besides the time it takes to have one possibly awkward conversation, it won't take any additional work on your part — though you ought to be prepared to say why you're worth it. If this isn't an option or your boss says no, the next best thing to do is take on overtime at work. Note: This is only the best option if you like your job. If you hate your 9 to 5, you may want to mix it up with one of the suggestions below.
Another option is picking up a second (or third) job in the evenings and/or weekends. Keep it simple with a retail or food-service gig, or look for a skill-specific part-time job.
Of course, you can also work outside of a traditional workplace. Identify what you're good at, and start making money from it. Here are a few ideas:
Freelance: Write, edit, design websites, act, photograph, organize, program, consult, tutor or translate — basically do whatever your skill set allows on a freelance business.

Sit: House, pet, baby or plant sit — get paid to hang around at someone else's place and watch their belongings, children or pets.

Flip: Buy items from Craigslist, thrift stores, garage sales or eBay to sell for a profit. If they're in good shape and simply undervalued, sell as is. If they need some TLC, fix them up, then sell.

Create: Jewelry, artwork, scarves or clothes for geese — channel your inner arts-and-crafts goddess and create something beautiful that people want to buy.

Sell: Purge the clutter from your home. If you're like most Americans, you have copious amounts of unnecessary items taking up space in your house. Sell that stuff to declutter and make some cash.

Rent: Your car, home or parking space — provided it's legal in your area, rent out your stuff to bring in extra funds.
This isn't an exhaustive list of every possible side hustle you can find, but it's a start. Choose something that interests you and will make you extra cash. Check out this NerdWallet article for a few more ideas on making money part-time.
I want to spend less. How do I do that?
There are even more ways to cut expenses than to increase income. The basic rule of thumb is this: Don't buy anything you don't need or love (and don't buy the latter on credit).
Here's a list of ways to cut your expenses:
Downsize: Your house, car or commute — identify your big expenses and downsize them to save a lot in a short time.

Cut the cord: Get rid of cable. Between Netflix, Hulu Plus, Amazon Prime and HBO GO, you can find your favorite shows without paying exorbitant cable charges.

Ditch the labels: Whether it's clothing or food, go for store brand instead of name brand.

Put it off: If possible, put off large purchases or expensive events until you've paid off your credit card debt. This could be getting married, having kids, getting pets or buying a house.

DIY: Cut your own hair, cook and make coffee at home, handwash your clothes, clean your own house and car or groom your pets — take on the tasks yourself that you usually outsource.

Barter: Trade your skills for services you need. For instance, you can do your neighbor's taxes while he tiles your floor.

Entertain yourself for less: Get books at the library instead of buying them, have a picnic in the park instead of a fancy dinner out, opt for a bottle of wine with friends at home instead of hitting the clubs, or get a Redbox DVD instead of going to the theater.

Drive less: If possible, walk, bike or take public transportation instead of driving. These methods of transportation are cheaper and better for the environment. Plus, biking and walking are great for your health, saving you on future medical bills.

Automate it: Some of your bills — like Internet or insurance — may be cheaper when automated. Companies want you to pay your bills on time, so some will give you a discount for automating payments.

Use less energy: Turn off lights and unplug electronics when not in use, turn your heat down and AC up, or hang dry instead of using a dryer. Preserving resources will save both the environment and your wallet — win, win!

Unsubscribe: Unsubscribe from paid subscriptions as well as free retail emails that tempt you with deals and coupons. These will cause you to buy when you don't need anything.

Lower your bills: Increase your insurance deductibles and decrease your data or Internet plan.

Comparison shop: When making a large purchase, price shop to ensure you're getting the best possible deal.
There are a million and one ways to decrease your expenses. Look at your current budget, identify line items that aren't necessary and cut those things that matter less to you than paying off your debt. Note: don't do anything that will be harmful to your health or moral code in the name of saving money — there are some things worth paying for.
While free money isn't the norm, most of us happen upon extra cash a few times a year. This could be gift money, a tax refund, an inheritance or an unclaimed briefcase full of cash you find on the street. Put this extra money toward your debt to pay it down faster and increase the psychological benefit you get from paying off a large chunk of debt at one time.
Bottom line: To pay off debt faster, you need to make more and/or spend less. A combination of the two, as well as applying windfalls to debt, will help you pay off your credit card debt in record time.
Find the right credit card for you.
Whether you want to pay less interest or earn more rewards, the right card's out there. Just answer a few questions and we'll narrow the search for you.
Get Started
Get more smart money moves – straight to your inbox
Sign up and we'll send you Nerdy articles about the money topics that matter most to you along with other ways to help you get more from your money.