When Is the Best Time to Buy a TV?
The best TV sales happen during Super Bowl season, spring and Black Friday.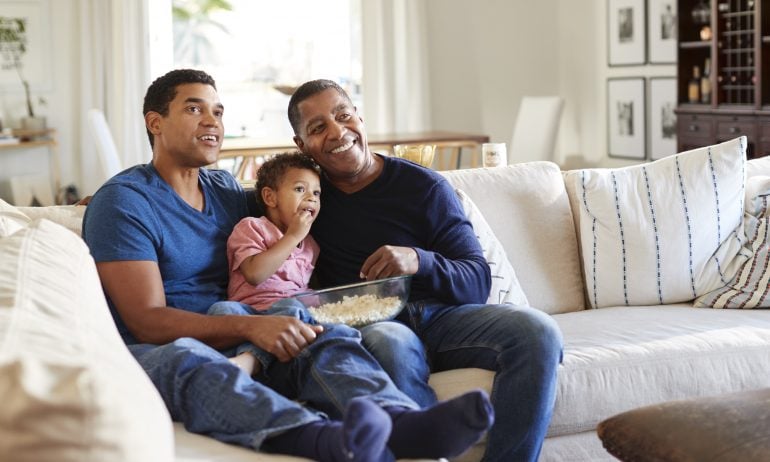 Many or all of the products featured here are from our partners who compensate us. This influences which products we write about and where and how the product appears on a page. However, this does not influence our evaluations. Our opinions are our own. Here is a list of our partners and here's how we make money.
If you're looking for a TV deal that matches the size of your dream big screen, timing is everything, according to experts. Three of the best times of year to buy a TV (and save money) are Super Bowl season, spring and Black Friday.
When: January and February.
Why: The biggest football game of the year brings big TV discounts, says Pete Putman, former education director for the Society of Motion Picture and Television Engineers.
What's the winning combination? The Super Bowl is an ideal event to highlight TVs, especially those with larger screens. Also, current TV models have been out for nearly a year by February, so there's been a natural decrease in price, says Jim Willcox, senior electronics editor at Consumer Reports.
What to expect: Football-inspired sales start in January and run until the Super Bowl in February. In the past, Putman said the sweet spot for savings was on 49-inch to 65-inch sets.
Why: New TV models start hitting the market in March or April, Willcox says. Once they do, the prior year's models will likely be discounted. If you don't need the latest features on the most recent releases, you can usually score a year-old but still brand new set at a discount.
What to expect: Putman says to expect closeouts on the prior year's models after the new sets are released. Closeouts can also extend into the summer.
When: November; in particular, the day after Thanksgiving.
Why: The holiday season is the best time to purchase a TV at Amazon, a company spokesperson says, "particularly the weeks of Black Friday and Cyber Monday, when customers can discover a wide range of TV brands available at great prices."
Amazon isn't alone. A wide assortment of retailers discount just about everything on Black Friday, and TVs are typically among the doorbusters. Putman advises skipping the crowds. However, Willcox points out that major retailers compete on Black Friday, and in the age of online shopping, pricing is often reactive; stores can respond to competitors' prices in real time throughout the day.
What to expect: TVs are usually hundreds of dollars off during Black Friday promotions.
But you'll also discover that some manufacturers create special TV models specifically for Black Friday. Willcox says these sets, called derivatives, can be similar to current models but might lack some features. If you search for an advertised model number and can't find any user reviews or don't see it sold anywhere else, it's likely a derivative.
Regardless of when you buy, deploy these savvy shopping strategies year-round:
Go to the store. While you should always compare prices online, Putman says there's value in seeing a TV's display and size in person.

Scour social media. Retailers often reward their social media followers with notifications about sales. These act as another "tool in your arsenal" in your pursuit of a good deal, Willcox says.

Look for a price match guarantee. Check a retailer's price matching policy. Some stores will refund you the difference if an item drops in price within a certain window after purchase. The one caveat? Willcox says items purchased during sale periods like Black Friday are often excluded from price matching.

Do your homework. Electronics retailer Best Buy also said the lead-up to the Super Bowl and the holiday season are two of the best times to buy a TV. But if you're shopping in a pinch, the store also offers a Deal of the Day section. If you can't time your TV purchase, you might still be able to find a deal. Other retailers may have similar options — check their websites or follow their social media to get their deals.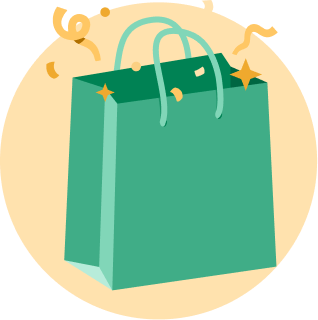 Shopping online just got nerdier
Let NerdWallet find the coupons, promo codes, and rewards every time you checkout.