How Cash-Back Sites Give You Money for Shopping
You can get a percentage of your qualifying purchase back when you sign up and buy through such sites.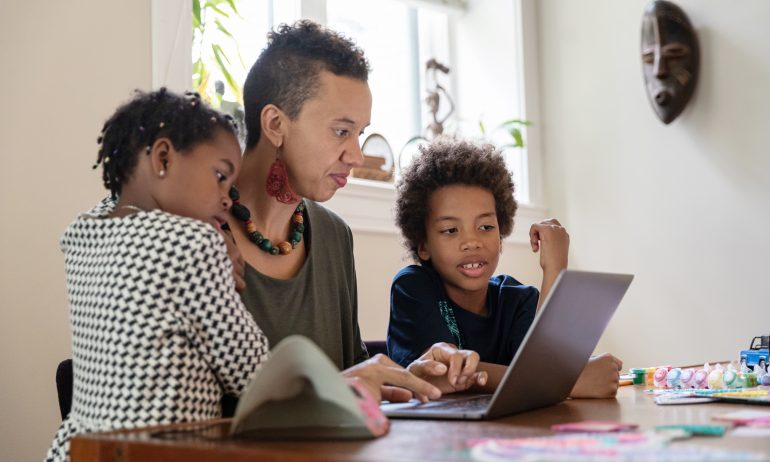 Many or all of the products featured here are from our partners who compensate us. This influences which products we write about and where and how the product appears on a page. However, this does not influence our evaluations. Our opinions are our own. Here is a list of our partners and here's how we make money.
In a world of cyberscams and phishing schemes, any website that offers free money is often met with eye-rolling and skepticism.
But not so fast. Some websites, often called cash-back shopping sites, are the real deal.
What are cash-back sites?
Cash-back websites combine spending money with making money. These shopping portals return to members a percentage of what they spend on qualifying purchases.
Some examples of popular cash-back sites include:
Karen Lenz of Texas has been a member of cash-back website Ebates (now Rakuten) since 2006.
When shopping online, Lenz used Ebates to click through to the merchant's website. It wasn't uncommon for her to earn about $40 back each quarter on her total purchases.
Similarly, Mikki Clagett of Florida has received up to $100 back in her quarterly payouts by shopping online and referring friends to the cash-back sites to get a sign-up bonus.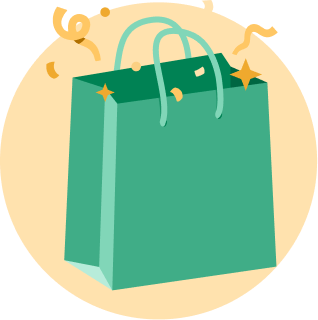 Shopping online just got nerdier
Let NerdWallet find the coupons, promo codes, and rewards every time you checkout.
How cash-back sites reward you
Authentic cash-back sites are fairly straightforward. Users sign up for a free membership and then typically use the website as their personal shopping portal. Rather than going directly to a retailer's website, you first log in to your preferred cash-back site, click on a link that would take you to that retailer's site, and then complete your shopping as usual. (Want to go mobile? Check out the best cash-back apps.)
After the cash-back site verifies your transaction, the earnings get approved. That is based on the dollar amount of your purchase and the cash-back offer at that time.
BeFrugal offers cash back at over 5,000 online retailers, according to founder and CEO Jon Lal.
The percentage of earnings varies by store. The average cash-back offer at BeFrugal is 7%, Lal says. The site also provides coupon codes.
"I think it's very important for consumers to know this is sort of the next thing after coupons — the cash-back site," Lal says. "Particularly the cash-back site that has both coupons and cash back, because you get double the savings."
Where the money comes from
Take a cash-back site with an offer for 7% cash back at Sears, for example. If you click on the offer link before shopping, it will take you to the Sears website to complete your purchase. On a $300 TV, you would get back $21 after your transaction is completed and verified.
Cash-back sites can add time, but Lenz says it's worth it. "The money does come. You have to be consistent. You really have to force yourself to take one extra step in the whole shopping process," she says.
So where does your cash come from? Cash-back websites develop relationships with retailers and get paid to refer customers. The sites then share a portion of their referral revenue with their members who shop.
"Each of these retailers, we've worked out commission arrangements with them," says Lal, the BeFrugal CEO. "If one of our members shops at these retailers, the retailers pay us a commission, and we pass that on to the consumer in the form of cash back."
You should research any website that claims it will help you earn cash. Search for any reviews and complaints about it online and with the Better Business Bureau. Never sign up for a cash-back site that charges a membership fee.
And examine the details of the process on each site. Consider things such as:
Payout frequency. You may not get paid instantly — the sites generally have different payout periods and conditions.

Payout threshold. You may need to accumulate a certain dollar amount of earnings or wait for a designated period of time (weekly, monthly or quarterly) before redeeming the money.

Payout method. Payouts could come in the form of gift cards, PayPal credit or checks.

Payout qualifications. Some offers may have varying percentages for different items at each retailer, and may exclude purchases from particular departments.
Also, you can use sites such as Cashback Monitor to compare payout rates at different cash-back websites.
But don't let your cash-back membership become the reason for shopping.
"You have to be a disciplined shopper just because you can get tempted by some of the deals," Clagett warns.
This article was written by NerdWallet and was originally published by USA Today.