CESI: Consumer Education Services Inc. Review 2022
CESI offers common credit counseling services, including debt management plans and student loan counseling.
Many or all of the products featured here are from our partners who compensate us. This influences which products we write about and where and how the product appears on a page. However, this does not influence our evaluations. Our opinions are our own. Here is a list of our partners and here's how we make money.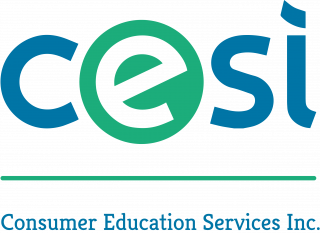 Consumer Education Services Inc. offers many common credit counseling services by phone or online, including debt management plans, student loan counseling and housing counseling.
CESI is headquartered in Raleigh, North Carolina, and offers services in all 50 states and Puerto Rico.
CESI may be a good fit if you:
Prefer an online experience. CESI offers clients a mobile app to manage their plans and chat with counselors.

Want free online financial education resources.
CESI provides services available at most credit counseling agencies. Agencies differ based on fees and accessibility. CESI's services include:
General budgeting and advice. A counselor will run through your budget and analyze your overall finances in a free session; CESI also offers free online educational resources.
Debt management plans. A counselor creates a plan to consolidate your consumer debts and lower the interest rate on your credit cards, setting up one monthly payment to erase the debt over three to five years. Consumer debts include credit cards, loans and medical bills but generally not mortgage or student loan debt.
Bankruptcy counseling. CESI offers the two court-mandated sessions for those seeking bankruptcy, one before you file and one before your debts are discharged.
Student loan counseling. People with student loans can talk through their options with a counselor on the phone for free, or they can pay $39.99 to use CESI's DIY tool to find out what programs they may qualify for.
Housing counseling. CESI offers help for home buyers, homeowners considering a reverse mortgage and people struggling with mortgage or rent payments.
General budgeting and advice

Startup and monthly fees vary by state.

Average startup fee is $37; average monthly fee is $25; each is capped at $75.

Pre-file: $24.99 online, $34.99 by phone.

Pre-discharge: $21.99 online, $34.99 by phone.

DIY tool fee is $39.99; phone counseling is free.

Free to $150, depending on the service.
In general, credit counseling agencies offer the same services. The difference lies in where and how they offer those services. Here's how CESI stacks up:
Accreditation: CESI is a member of the National Foundation for Credit Counseling, and accredited through the Council on Accreditation, an outside body that ensures standards of practice among counselors and oversight of the agency.
Online support: Counseling services, a debt analysis and educational resources are available on the website.
Completion rate: The percentage of clients who completed a debt management plan after enrolling was 82% in 2020, and 69% over the past five years.
Availability: The agency operates in all 50 states and Puerto Rico.
It's worth noting that CESI cites a higher success rate for debt management plans than other credit counseling agencies that NerdWallet has reviewed.
CESI's debt management plan
Debt management plans help consumers pay off unsecured debt like credit cards faster and cheaper than they can on their own. A DMP works by rolling multiple debts into one monthly payment and lowering credit card interest rates. The interest rate cut you receive is standardized across credit counseling agencies, based on your creditors' guidelines and your budget.
In exchange for the interest rate cut, you agree to a monthly payment plan that fits your budget. DMPs usually take three to five years to complete. Missing even one payment may result in losing benefits from your creditors.
About 30% of consumers who had a free initial counseling session enrolled in a DMP in the past two years, according to CESI.
Here's a breakdown of how an average DMP at CESI compares with paying off debt on your own. These calculations use figures provided by CESI for its customers' average debt amount, interest rate and monthly payment.
Under the DIY approach, all of the $276 monthly payment goes to debt, but the higher interest rate means it takes longer to pay off and costs more. With the DMP approach, not all of the monthly payment goes to debt — the average program fee takes $25 a month — but the debt is paid sooner and at less overall cost because of the lowered interest rate:
($251 goes to debt, $25 to monthly program fee).

$1,503 paid in interest. $1,174* paid in fees.

*Calculations used the average $25 monthly fee and average $24 startup fee.
Note: In a debt management plan, individual creditors offer the same adjusted APR for all credit counseling agencies. The difference in average APR among credit counseling agencies is a reflection of their clients' creditors and does not indicate one agency will offer lower adjusted APRs than another.
If you're struggling to make monthly payments on debt.

If your consumer debt is 15% to 40% of your annual income.

If you don't qualify for a debt consolidation loan.
Before signing on to a DMP, know that other debt relief options might be better for your financial situation.
Use this calculator to explore your debt relief options