Review: How to Make Money on Upwork
The pay might not be high, and Upwork takes its cut, but this marketplace is good for connecting with clients and building your portfolio.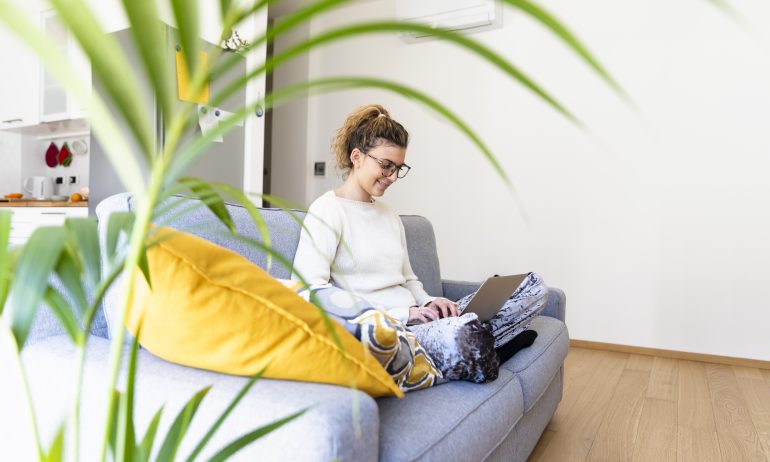 Many or all of the products featured here are from our partners who compensate us. This influences which products we write about and where and how the product appears on a page. However, this does not influence our evaluations. Our opinions are our own. Here is a list of our partners and here's how we make money.
Upwork is a marketplace for freelancers in fields like writing, graphic design and web development. The site helps professionals find projects, communicate with clients and get paid.
If you're a new freelancer, or just beginning an online side hustle, you can rack up valuable experience without always having to pitch clients cold. But the site is full of new workers who are willing to take work for a lower rate, which can impact your earning potential.
Overall, Upwork makes it easier to find jobs and make more money, but think carefully about which gigs you want to apply for.
How to make money on Upwork
1. Set up a robust — and honest — profile
Your profile serves the same purpose as a general résumé for prospective employers. You can't get work without one.
Fill out the job type you'd like to do, the specific areas in which you're skilled and your level of expertise. This is all self-reported, so be honest. If you get hired for jobs you can't deliver on, your account could be put on hold or closed.
Money management made easy
NerdWallet tracks your income, bills, and shows you ways to save more.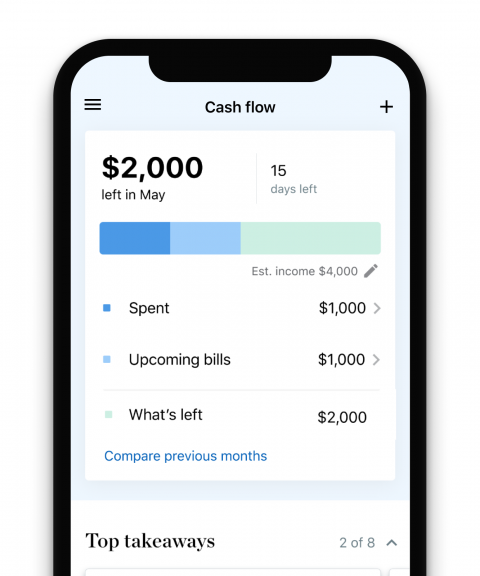 After that, add a headshot and a detailed description of your background. You can include links to a portfolio or to specific work samples.
You can also fill in your education, how many hours per week you can work, location and preferred rate. If you're not sure what to charge, check out the rates of other freelancers on Upwork who have similar experience.
Upwork will typically approve your profile within 24 hours, assuming your profile is verifiable and accurate. Then you can get working.
2. Choose a membership plan
Upwork offers two membership plans for freelancers: Basic and Plus.
This plan is free, but you'll pay to connect with potential clients. Freelancers on the basic plan receive 10 free "Connects" each month, the platform's internal tokens, which are used to submit proposals to clients. You can also pay $0.15 for each additional Connect, sold in bundles of 10, 20, 40, 60 and 80. Connects can be earned and Upwork sometimes awards the tokens during promotions. A specified number of unused Connects can be rolled over to the next month but expire if not used within one year.
If someone reaches out to you, you don't have to use any Connects. The more robust your profile looks, the more likely you are to receive job offers from potential clients. Displaying your best work or highlighting specific experience can help you stand out. If you're new to your field, volunteer experience counts, too.
The basic plan also includes payment protection for hourly and project-based payments.
This plan is $14.99 per month and includes everything in the basic plan, as well as:
Visibility into what price competitors have bid for a job.

Option to keep earnings confidential.

Ability to customize your profile URL.

Profile never hidden due to inactivity.
3. Connect with (legitimate) employers
Use your Connects to submit proposals for jobs in your wheelhouse. Proposals should include an introductory letter, your desired fee and answers to questions the client included in the posting. You can also send examples of any work you think would be relevant.
Before applying for a gig, get an idea of the potential employer's reputation. The Better Business Bureau, Glassdoor and a search for news coverage of the employer on Google are good places to start your research.
Upwork's ratings system helps you decide who you really want to work with and lets others see if they want to hire you.
Much like Uber or Lyft, both parties rate each other after the contract is complete. Employers are graded on a five-star scale, and their ratings are visible on their pages. Ratings from your clients make up your Job Success Score, which is a percentage displayed on your profile that represents how many gigs were completed to the client's satisfaction.
Even if everything checks out, keep communication and payments within the site. Documenting behavior on both sides discourages scams, as clients will be held accountable for making shady payment or work requests or making claims about your work without in-site proof.
4. Set your price and start working
Upwork takes a cut of your earnings. The fee structure is a sliding scale based on the total amount you bill with a client over time, so the more you work with a client, the smaller the cut taken. You can expect Upwork to take:
20% for the first $500 you bill a client.

10% for total billings with a client between $500.01 and $10,000.

5% for total billings with a client that exceed $10,000.
You can get paid in one of two ways: hourly or fixed price. Upwork's fees are the same for both.
Your hourly rate on Upwork is the price before the service deduction. So if you list a rate of $20 per hour for your first gig, you can expect to earn $16 per hour after the 20% fee. Once you've billed $500 with that client, the fee drops to 10% and you would earn $18 per hour.
When you negotiate a rate for a fixed-price job, the same idea applies: If you're getting paid $400 for a job, you'll be paid $320 after the 20% cut. Once you've billed $500 with that client, the fee drops to 10%.
If you're approached for a job with a low rate of pay, don't take it at face value. Negotiate with the customer to find a price that fits.
All hourly projects get logged in your Work Diary, which is built into Upwork's desktop app. With this function on, the app will keep a detailed record of your progress on a project. The app tracks your time in 10-minute billing cycles and records keystrokes, scrolling and clicks. It also takes a screenshot periodically.
You can also turn the Work Diary on and off at any time and log work manually instead, but using the tool helps you qualify for an Upwork service called Hourly Protection. This service ensures that you're paid for work you can prove you completed, even if a client refuses.
Payment for fixed-price projects is more straightforward. The person or company contracting you has to set aside a certain amount of money when you make the agreement. The employer must also set milestones, which are concrete deliverables on the way to the finished job. You're paid with some or all of the deposit once you hit these checkpoints, and the remainder is paid once everything is complete.
Upwork freelancers can get secured payments via PayPal, direct deposit or wire transfer.
All of your hourly projects are billed weekly. You'll get paid after you and the client review the work, 10 days after the billing period ends. If a project gets dropped before it's finished, that's when Hourly Protection and milestones come in handy. If you think you weren't compensated fairly, Upwork has a dispute process.
Fixed-price projects start paying out as you hit agreed-upon milestones. You can begin a dispute if the client fails to pay for a milestone or refuses to pay for what you think is completed work.