How to Negotiate More Vacation Time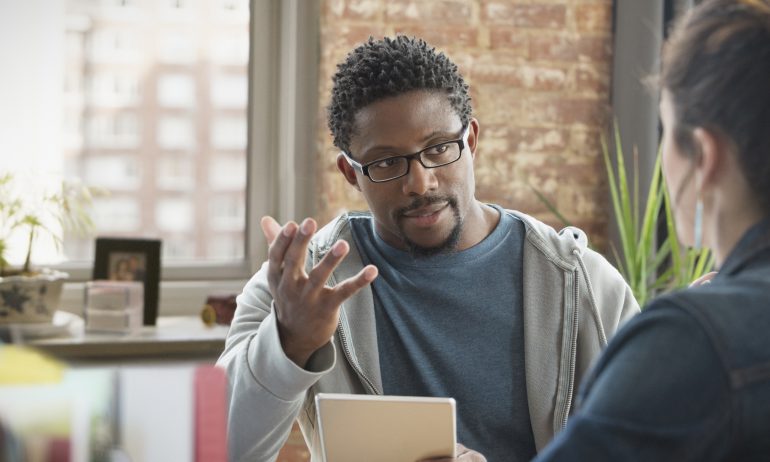 Many or all of the products featured here are from our partners who compensate us. This influences which products we write about and where and how the product appears on a page. However, this does not influence our evaluations. Our opinions are our own. Here is a list of our partners and here's how we make money.
Here's something not enough of us consider — you're allowed to negotiate for more vacation time.
Vacation time, just like your salary, is a form of compensation that can be adjusted. And studies have shown that vacations can reduce your risk of heart disease and stroke, so those vacation days are well worth negotiating for.
The current U.S. labor shortage means workers are in a better position than usual to negotiate for their benefits, says Shonna Waters, vice president of executive advisory at BetterUp, a behavioral career coaching company.
Here's how to take advantage of that position and negotiate more vacation time.
Research before requesting
Before you bring up negotiations, the Harvard Business Review recommends you research the average amount of vacation time a worker in your industry, at your level, typically gets. Talk to colleagues in your broader professional network, as well as close coworkers who can give an idea of how many vacation days your company tends to give.
For another frame of reference, check out this page about paid vacation days from the Bureau of Labor Statistics. It breaks down the average amount of vacation time given to employees based on their industry, the size of their company and how long they've worked for their employer.
As you weigh this information and consider what to request, consider the additional vacation days in relation to the days you're already allowed.
"I would definitely think about it in terms of percentages and how it's going to land for the person on the other end," Waters says. "If they're offering two weeks of vacation and you're like, 'Can I get three?', it may not sound huge to you, but that's a 50% increase." (And keep in mind that you may be asking for more time than what the manager gets, she adds.)
Tell your manager what you learned
Say you learn that people in similar roles within your industry get more vacation time than you. Tell your manager that you've learned that other companies give their employees X amount of vacation time, and you're wondering if your company can match it, Waters says.
If you discover that your coworkers have more vacation days than you, share that with your manager, too. Say that you understand the company is open to giving more vacation time than you get, and you'd like to negotiate your own benefits.
Other benefits to negotiate
And let's say your company can't give you more vacation time. There are other benefits you could ask for, Waters says, like a flexible work policy, or assurances that you'd be able to work remotely if you wanted to travel and not take time off. You could also ask for the ability to work mornings or afternoons at home.
Big picture, Waters recommends talking to your manager about benefits that matter most to you, whether that's vacation days or something else. Then, aim to understand the "levers" that your employer can pull to benefit you, she adds. If a negotiation stalls, she says, you can ask, "If you can't do this, what can you do?'"