Bill Negotiation: Get a Better Deal on Cable, Internet and More
Leverage your loyalty to get a better deal from your cable provider, phone company and more.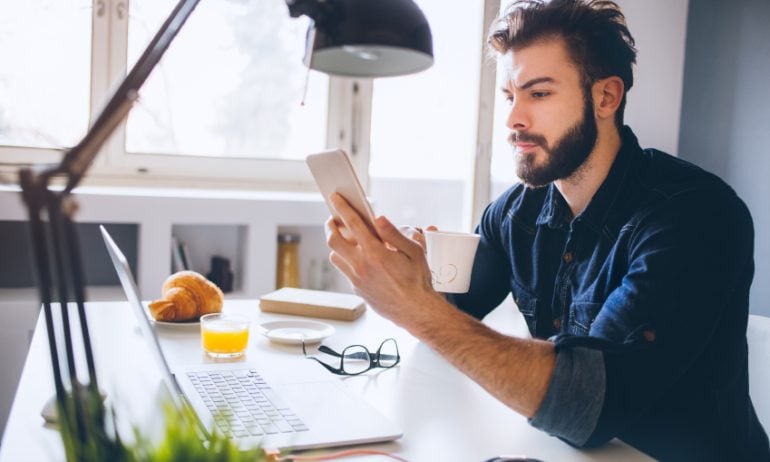 Many or all of the products featured here are from our partners who compensate us. This influences which products we write about and where and how the product appears on a page. However, this does not influence our evaluations. Our opinions are our own. Here is a list of our partners and here's how we make money.
With a bit of research, interpersonal finesse and tenacity, you can negotiate with the dreaded cable company — and many other service providers — to lower your bills.
Here are some pointers and a play-by-play to help you get a better deal.
Overall time commitment per bill: 1-3 hours
Negotiations can be time-consuming and might require repeat phone calls or other communications.
Initial research: 30 minutes - 1 hour

Negotiation: 30 minutes - 2 hours
Types of bills to negotiate
It doesn't hurt to negotiate any recurring bill, but certain types are easier to reduce through negotiation than others, mostly those in industries where consumers can easily leave for a competitor. These include:
Research your provider and the competitors
Sign in to your account and gather your account records. How long have you been a "loyal customer?" How many years have you paid your bills on time? While you're signed into your account, note the name and cost of each line item that's part of your service.
For cell phone bills, review your data usage. Reducing your plan size to fit your actual usage is an easy way to save. If your data plan already matches your usage, review your carrier's current plans. Carriers typically change plan costs to stay competitive. And don't forget, you might pay a line access charge that isn't reflected in the plan cost on your carrier's site.
Research the prices, packages and terms that your current company and its competitors offer in your area. Know the lowest prices they offer to new customers. This is what you're gunning for: If a company can offer the lower price to new customers, it can offer the price to you, too.
Consider your constraints. Are you willing to reduce services or enter a contract to pay less?
Write everything down or enter it into a spreadsheet. Have it handy while you're on the phone.
Keep some extra paper and a pen, or your computer with you. You'll want to take notes about whom you talked to, when and the information they gave you.
Be persistent and firm, but also very nice. Customer service reps deal with jerks all day, and though you might have some leverage, you're ultimately at their mercy. Your negotiation will be much more effective if you make the rep want to help you.
Be ready to leave. You don't have to cancel your account in the end, though your position is stronger if you're actually prepared to leave for a competitor.
Avoid asking yes or no questions. Open-ended questions without a quick answer are common in sales because they keep the conversation going. Try questions that start with "What can you do…?" such as: "What can you do to decrease my monthly bill?" or "What can you do to get me a cheaper plan?"
Say upfront that you're considering canceling your service and ask to be transferred to the customer retention or cancellations department. The representatives there likely have more leeway to cut a deal. Try something like: "Hi, there. I'm thinking about canceling my service because I just can't keep up with my monthly bill anymore. What can you do to help me out?"
If you're not happy with the rep's offer, try busting out your customer history: "Well, I've been a customer for [X years] and I've never missed a payment. I really don't want to cancel my service with you, but I'm going to have to unless I can get a better deal."
If that doesn't work, present the competitor offers you've researched: "I've been looking at my other options and they're giving new customers [deal you looked up]. I also see that you are giving new customers [another deal you looked up]. What can you do for me here?"
The rep might offer you a deal on an ancillary service, such as six months of free Showtime. If that works for you, take it. Otherwise, say something like: "Thanks, but the problem isn't that I don't have Showtime, it's that my monthly bill is too high. What can you do to lower my bill?" You can often get free ancillary services in addition to a lower monthly bill.
Hit these basic beats: You're a great customer, there are better options, and you're not afraid to go and get them. Be determined.

If all else fails, ask for a one-time credit for being a loyal customer.
Follow through after the call
If you end up taking a deal, clarify the terms. Don't unwittingly lock yourself into a long-term contract or other undesirable situation. Review each proposed change and compare it to your previous bill. This will help you avoid any surprises with hidden services or surcharges.
After you accept a deal, confirm that the changes have been made to your account. Sometimes you'll receive confirmation emails during the negotiation call. If not, call back and speak to another service rep. If the changes don't match the terms you agreed upon, you might need to repeat the negotiation process.

If you're unsuccessful with one rep, call back later or another day to get another one, who hopefully will be more helpful. You could also try contacting customer service another way, such as an instant messaging program.

If you really can't negotiate a better deal with your company, then, hey: You've already found better deals. Don't be afraid to follow through on your threat and switch your service provider.