7 Ways to Lower Your Cell Phone Bill
Small changes could add up to big savings on your cell phone bill.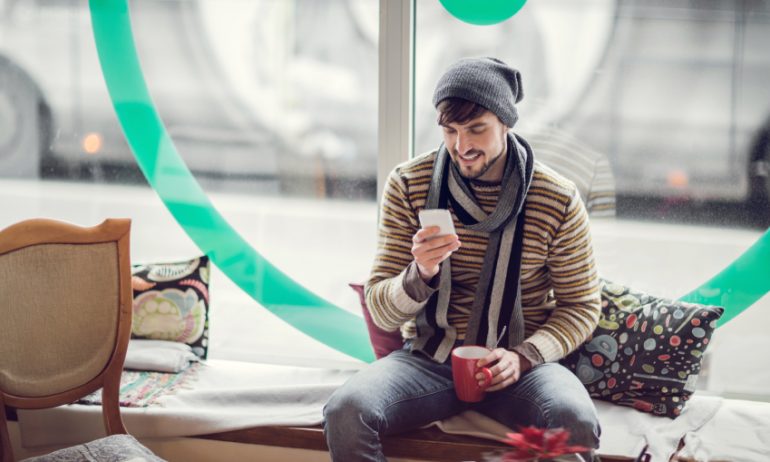 Many or all of the products featured here are from our partners who compensate us. This may influence which products we write about and where and how the product appears on a page. However, this does not influence our evaluations. Our opinions are our own. Here is a list of our partners and here's how we make money.
Have you ever opened your cell phone bill and thought, "Wow, that was cheap"? Yeah, didn't think so.
But take heart: It's possible to save money on your cell phone bill without making drastic changes. Simple tweaks can lower your bill — leading to big savings over time.
Most wireless carriers will knock $5 to $10 off your bill if you sign up for automatic payments. T-Mobile applies its $5 discount per line, so a family of four could save $20 on their monthly bill by opting for autopay. With some carriers, including Verizon, you can't use a credit card for automatic payments but must link a checking account or debit card instead.
A 5GB plan with Cricket Wireless costs $40 per month before autopay discounts. The least expensive postpay plan available from AT&T, which owns Cricket, is 3GB for $60 per month before autopay discounts.

Four lines of unlimited data cost $100 per month with Boost Mobile, but $160 per month (before discounts) with its parent company, Sprint.

Verizon customers can get 6GB of prepaid data for $40 per month or 2GB of postpaid data for $55 per month.
3. Change or remove your cell phone insurance
Most cell phone carriers offer a variety of protection plans. Your options can include extended warranties, insurance and full-blown 24/7 tech support for any Bluetooth-enabled device in your home.
In most cases, standard insurance provides more than enough coverage. It protects you if your phone is lost, stolen or damaged. It's also the least expensive option available through your wireless carrier.
Switching from a premium protection plan to basic insurance coverage will save you a few dollars each month. Remove insurance entirely and you'll save $80 to $180 per year, depending on your carrier and current protection plan.
Dropping insurance could be risky if you have a brand-new phone, but it can make sense for older devices. That's because insurance providers for major cell phone carriers typically charge deductibles ranging from $100 to $300.
If forgoing a policy makes you feel vulnerable, consider an alternative, such as AppleCare+ or SquareTrade.
4. Skip the phone upgrade
Your smartphone is built to last more than two years, but most people still trade up after 24 months. Doing so locks you into another 18 to 24 months of payments for that new phone — adding $20 to $40 per month, per line to your bill. Keeping your smartphone for even a year after it's paid off can save you hundreds of dollars. So, wait until your phone truly needs to be replaced before upgrading. Then, consider a used cell phone to save even more money.
Students, government employees, current and former service members, and employees of some companies may qualify for a discount on their cell phone service. The easiest way to find out: Call your carrier or stop into a store. You often need to verify your status — with an email address or pay stub, for example — to keep your discount active.
This seems counterintuitive, because adding one or more lines will increase your bill. But splitting the cost with other people can lower the amount you each pay. Here's how that works out:
One line on AT&T's Unlimited Starter plan is $65 per month (after autopay discounts, before taxes and fees). But if you have four lines on that same plan, the cost per line is $35.

One line on Verizon's 8GB plan is $90, but if you have four lines sharing the plan, the price drops to $37.50 per line before taxes, fees and device charges.
7. Update your service address
The taxes and fees added to your bill each month are based on where you live. If you've moved to a new state, or someone on your family plan has, you could save big just by updating your service address.
A person who moves from Washington state to Oregon would save an average of $170 per year in wireless taxes and fees, according to a June 2016 NerdWallet study. Migrating from Illinois to Wisconsin? You'd pocket $103.72 in savings on average. Those figures are based on an individual cell phone bill; the savings would be greater on a family plan.
Updating your service address is easy. In most cases, you simply log in to your account and change it under your user profile, just as you would for your billing address.