How to Write a Two Weeks' Notice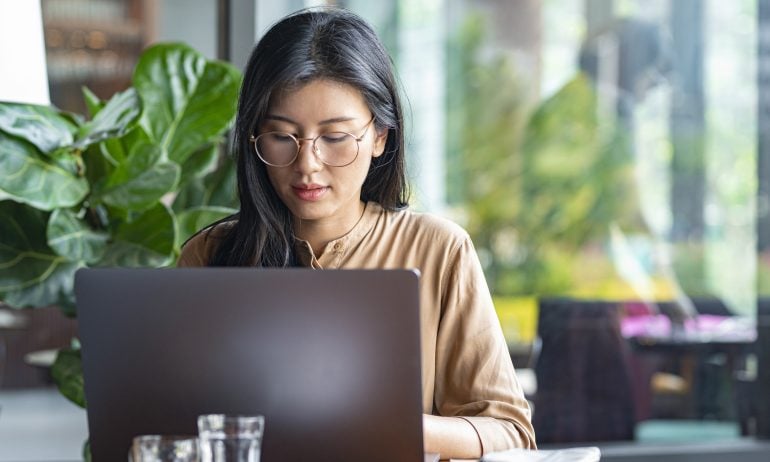 Many or all of the products featured here are from our partners who compensate us. This influences which products we write about and where and how the product appears on a page. However, this does not influence our evaluations. Our opinions are our own. Here is a list of our partners and here's how we make money.
Writing a two weeks' notice is a straightforward process that should only take a few minutes.
A two weeks' notice is a short letter or email that formally tells your employer that you're leaving and when your last day will be. It can often be just a sentence or two, and is a sort of formality that shouldn't replace a face-to-face conversation with your manager, career experts say.
Two weeks' notice template
Here's an example of a two weeks' notice:
I'm writing to submit my two weeks' notice of resignation. My last day of employment will be [X date]. If I can be of any assistance during this transition, please let me know.
Keep your letter "short and sweet," says Andrea Misir, a career coach based in the New York City metropolitan area. Don't include information about why you're leaving, Misir says, or what your next role will be.
"They definitely don't need to know where you're going, especially if you do have another job lined up," Misir says. "I have heard horror stories."
Those "horror stories" involve former managers leaving bad references about a departing employee for their new employer. Those situations are pretty uncommon, she says. Still, don't put yourself in a position to be the rare exception.
How to give two weeks' notice
Before you submit your two weeks' notice, talk to your manager face-to-face — or via video conference, if you work remotely — and tell them you're quitting or resigning, says Eliana Goldstein, a career coach based in New York City.
"You don't want to do those things over email, regardless of the relationship you have — even if you can't stand your manager," Goldstein says.
On a human level, having a face-to-face conversation is simply more courteous and kind than sending notice via email.
And consider that anytime somebody leaves a company, workflows are disrupted, and responsibilities have to be divided among the remaining employees. Talking to your manager gives you an opportunity to offer to help with this transition, which can go a long way in maintaining the relationship even after you leave the company.
Once you've had that conversation, you can ask your manager how to officially submit your two weeks' notice. See if they'd prefer an emailed or printed statement, for example, and check to see if you should deliver the notice to your manager or the human resources department.
Is two weeks' notice required?
U.S. workers are not legally required to write a two weeks' notice, according to Nolo, an online legal encyclopedia. Most workers are considered at-will employees, meaning their employer is allowed to fire them without cause at any time — as long as the reason isn't discriminatory or based on factors like race or gender, of course. On the flip side, at-will employees are allowed to leave their jobs anytime, for any reason, according to Nolo.
But if you signed a contract at the start of your employment, go back and read the fine print, Goldstein says. If your contract requires a two weeks' notice and you don't provide one, you may be in breach of contract, according to Nolo.
That doesn't necessarily mean your employer will sue you. Employment contracts mandating a certain amount of notice are most often used for "highly skilled employees" or those with a financial stake in the company, according to Miller Law Firm, an employment law firm in Rochester, Michigan.
If you signed a contract that requires you submit a certain amount of notice, and you're unable to do so, consider speaking with an employment lawyer to make sure your bases are covered.