How to Quit a Job After 6 Months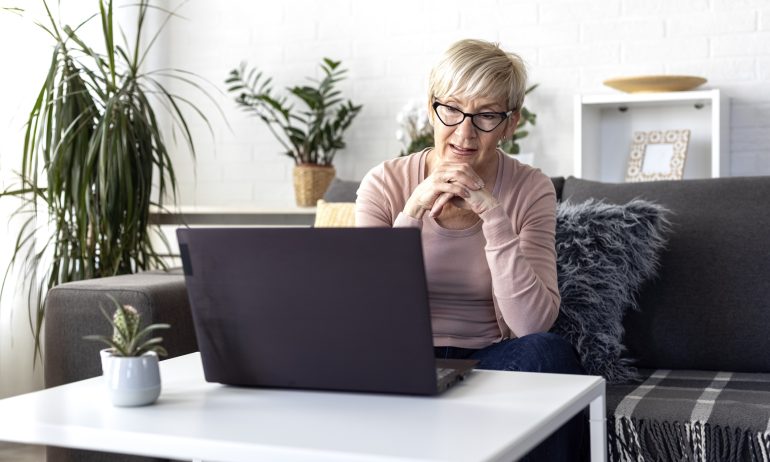 Many or all of the products featured here are from our partners who compensate us. This influences which products we write about and where and how the product appears on a page. However, this does not influence our evaluations. Our opinions are our own. Here is a list of our partners and here's how we make money.
Leaving a job after six months might seem nerve-wracking. You're no longer brand new, and you likely have real responsibilities at work. Your manager has come to depend on you. You may even feel like part of a team.
Here's how to make your resignation as smooth as possible and maintain professional relationships with your colleagues and supervisors.
When you want to leave your job after six months
If you're considering leaving your job, write down everything about it that makes you want to quit. Then run through the list and see if any problems can be solved, whether by talking to your supervisor or human resources.
Track all the money you make
See the ins and outs of your cash, cards, and bank accounts at a glance.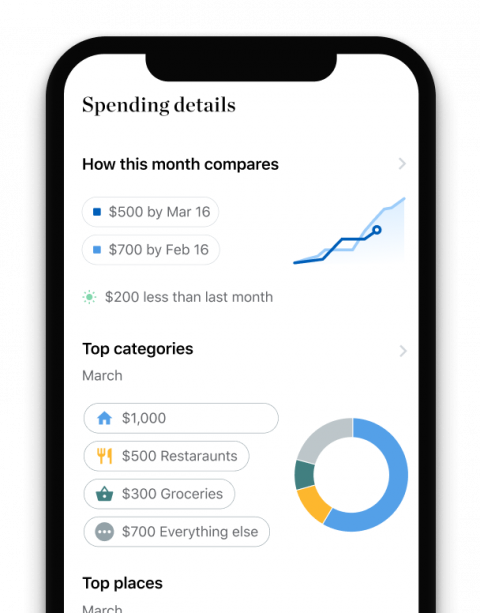 A conversation with your manager could potentially improve things like work-life balance, unsustainable deadlines, your day-to-day responsibilities or your ability to work remotely.
If you opt to talk to your manager and try to resolve any issues before quitting, offer some solutions to the problems you pose, recommends Forbes.
If you aren't enjoying your work, for example, consider whether there are other responsibilities you could pick up that better align with your strengths and interests. Share those thoughts with your manager. If you need to adjust your schedule, you could ask to start your day earlier and end it earlier.
Point being: If there are parts of your job causing stress or anxiety, see if you can solve those problems first.
Avoid quitting your job from a place of reactivity, says Tina Marie St. Cyr, executive career coach and founder of Bonfire Coaching in Houston.
"As professionals, we need to pump our own brakes, and we need to say, 'OK, let me take a breath and look at this,'" St. Cyr says.
While you're deciding whether to quit, look for other jobs, and consider applying for other positions while keeping your current role. As a job candidate, you're more attractive to other companies if you're currently employed, says Tamiera Harris, a life and career coach and founder of Black Career Coach in Philadelphia.
Recruiters have an easier time placing candidates while they're working, as opposed to when they're unemployed — even if they chose to quit the job, Harris says.
"You're more valuable employed," Harris says.
If you're dealing with extraordinary issues beyond day-to-day work grievances — for example, an inappropriate or vulgar manager, discrimination, or unethical or illegal work — you may want to go straight to the human resources department, Harris says.
"If there is something serious that you need to point out, you really shouldn't be talking to your supervisor," says Harris. "You need to go a step above and talk to HR about it."
How to quit your job after six months
Write your resignation letter. First, have your two weeks' notice in writing, says Harris. Also, make sure you've documented the statuses of any ongoing projects, your user ID and passwords associated with any relevant work accounts, and any outstanding communications with clients or vendors. Be prepared to pass along that information to your manager.
Meet face-to-face with your manager. Schedule a time to meet with your manager (or virtually, if you work remotely). Start the conversation by thanking your manager for the experience you gained in the role. Then, tell them you're submitting your resignation.
Prepare for negotiations. When you quit, your manager might offer solutions, re-open salary negotiations or even ask to restart the conversation again in a few days, according to the human resources consulting firm Robert Half.
Before meeting with your manager, think about whether you're open to negotiations or solutions. If you aren't, be prepared to firmly but politely say that you've made your decision.
Avoid getting too specific. If your manager asks for specific reasons why you're quitting, only give as much information as you're comfortable sharing.
You can be straightforward if you're quitting because you need better work-life balance, for example, but you may want to keep things broad if you're quitting because you can't stand your coworkers (or your manager, for that matter).
"I don't recommend anyone badmouth their employer or colleagues," Harris says. "It's all about personal growth or alignment with career goals."
If you're quitting the job because it isn't what you expected, or you simply don't enjoy the work, you can say something like, "Unfortunately, this position isn't related to my broader career goals, and I've decided to pursue opportunities more in-line with those goals."
Ultimately, how much information you share is up to you.
End on a high note. Close out the conversation by again thanking your manager for the opportunity. Offer to help transition your tasks and responsibilities to your coworkers.
And if you're up to it, you can even offer to stay in the role longer than the usual two weeks, St. Cyr says. She suggests submitting a four weeks' notice, in order to give your manager additional time to re-delegate your duties.
Should you list the job on your resume?
Whether you list the job on your resume depends on how relevant it is to your broader career goals, Harris says. If it is, feel free to include it on your resume.
You could also create a job category on your resume for "temporary contract opportunities," Harris says, and list the role there.
If the job isn't tied to your broader goals, though, or you have plenty of relevant work experience, feel free to leave the job off your resume.