Do Installment Loans Build Credit?
Loans reported to credit bureaus as consistently being paid on time can help build credit.
Many or all of the products featured here are from our partners who compensate us. This influences which products we write about and where and how the product appears on a page. However, this does not influence our evaluations. Our opinions are our own. Here is a list of our partners and here's how we make money.
An installment loan can help your credit in a big way if you pay as agreed. It might also help in a small way by giving you a better credit mix if you only have credit cards.
Here's what you need to know about how installment loans can affect your credit score.
What are installment loans?
Installment loans require that you make equal payments over a set period until the loan is fully paid. A car loan is a common example, but there are several types of installment loans.
Installment accounts are different from revolving credit, which usually means credit cards. For revolving accounts, monthly payment amount varies and there's no set end date.
Need a credit report check-up?
Sign up for an account to have your free credit report and score on-hand, all the time.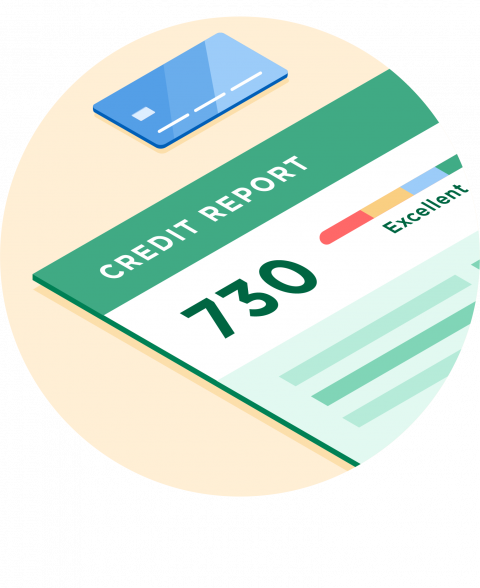 How can installment loans affect your credit?
Installment loans can help your scores if:
You pay on time. Installment loans can help build credit if you are consistently paying on time and the lender reports your activity to one or more of the credit bureaus. The biggest influence on credit scores is payment history, so a record of on-time payments will help your credit, but payments more than 30 days late can seriously damage your score. And losing a home or car to foreclosure or repossession can devastate your credit.

You have only credit cards now. A smaller factor in scores is your account mix. If you only have credit cards, adding installment debt helps diversify your types of credit and might give you a modest bump.

Your credit utilization drops. Finally, if you get an installment loan to pay off credit cards, for instance, your score may benefit. Moving credit card debt onto an installment loan reduces your credit utilization ratio. Utilization is credit-speak for the amount of your balance relative to your limit. It's a large factor in your credit score. Moving debt onto an installment personal loan can instantly reduce your per-card and overall utilization.
Applying for any credit product can temporarily knock a few points off your score due to a lender credit check. Such checks are called "hard inquiries" and are noted on your credit report.
Should you get an installment loan just to build credit?
It's usually unwise to take out an installment loan strictly to improve credit, but there's one exception: credit-builder loans. As their name suggests, building credit is their reason for existing. When you have no credit or thin credit, these installment loans can help you build your credit profile.
Once a credit-builder loan is approved, the money is deposited in a savings account or certificate. The money is not released to you until you have paid off the loan.
Paying on time builds your credit history, and you have a nice emergency fund by the time you're done paying off the loan. But failing to pay on time hurts your credit, and borrowing too much could strain your budget and lead to missed payments.
As you build credit, you'll want to watch your progress. You can check your credit score, as well as get a free credit report summary, updated weekly, from NerdWallet. In addition to tracking your score, you can monitor your credit utilization and other scoring factors.