Minimize Credit Score Damage From Late Payments
Paying 30 days or more past due could drop your score as much as 100 points. Try these strategies to manage payments.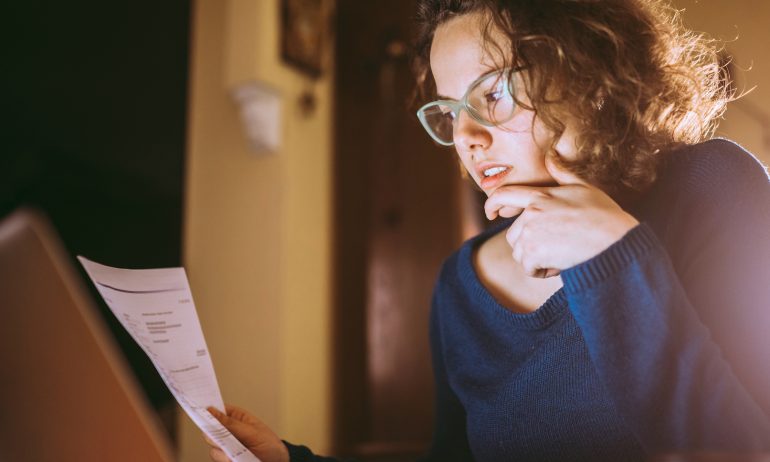 Many or all of the products featured here are from our partners who compensate us. This may influence which products we write about and where and how the product appears on a page. However, this does not influence our evaluations. Our opinions are our own. Here is a list of our partners and here's how we make money.
On-time payments are the biggest factor affecting your credit score, so missing a payment can sting. If you have otherwise spotless credit, a payment that's more than 30 days past due can knock as many as 100 points off your credit score. If your score is already low, it won't hurt it as much but will still do damage.
But sometimes it's impossible to pay on time, because of job loss or another financial crisis. If you're in a tight spot, look into all your bills.
Here's what you need to know about how late payments work and how to address them.
By federal law, a late payment cannot be reported to the  until it is at least 30 days past due. An overlooked bill won't hurt your credit as long as you pay before the 30-day mark, although you may have to pay a late fee.
What's on your credit reports is important because that's the data used in calculating your credit scores. Since payment history is the biggest element in what , going 30 days or more past due can really hurt.
Note: If you got payment modifications from creditors because of the pandemic, you have some protection thanks to the CARES Act enacted in late March 2020. Accounts that were being paid on time will continue to be reported as "current" while the payment modification is in place, as long as you pay according to the new agreement. Accounts that were delinquent can continue to be reported that way, however, unless you manage to pay them up to current status.
If you see a late payment pop up, check all three of your credit reports. Through April 2022, you're entitled to free weekly credit reports from the three major credit reporting bureaus: Experian, Equifax and TransUnion. Request them by .
If you have an account with payment modifications, check to make sure they're being reported correctly.
You can also keep an eye on your account activity with a personal finance website. With NerdWallet, you can check your and your VantageScore credit score whenever you like.
You probably were charged a late payment fee and perhaps a higher APR, but your credit won't suffer as long as you pay before the 30-day mark. If you've never or rarely been late, call the creditor and ask if it will forgive the fee.
Bring your account current as soon as possible. Thirty days late is bad, but it's not as bad as 60, which is not as bad as 90. The sooner you can catch up, the less damage to your credit. When your account is current, you can write a asking the creditor to remove the negative mark.
Credit reports sometimes include mistakes. If you spot incorrect information like a payment marked late when it wasn't,  to ask the credit bureau or the creditor involved to take it off your credit reports.
It can stay on your credit report for 7½ years from when the account was initially reported late. However, the impact on your credit .
Unfortunately, no. It can feel like a good-faith effort to send at least something when you can't afford the minimum payment or a regular bill. But won't let you avoid being reported late and perhaps sent to collections.
Focus on preventing problems with these strategies:
Some creditors have hardship programs for people affected by things like natural disasters or a pandemic.