LifeLock Review: Is It Worth the Cost?
The combination of Norton and LifeLock services provides extensive coverage, but you can replicate some for free.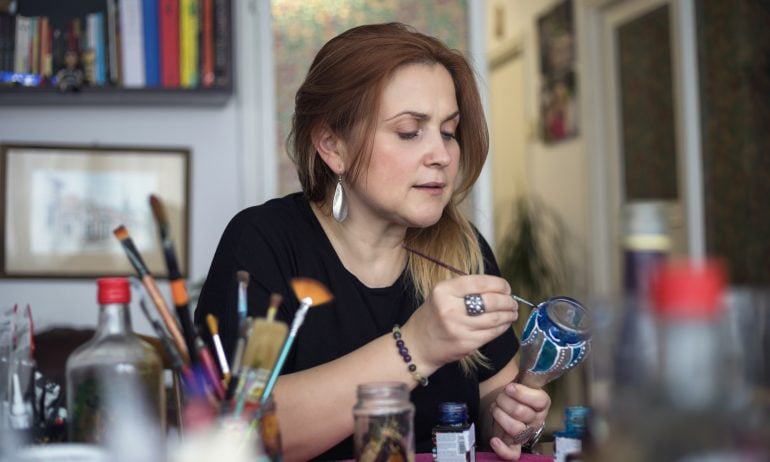 Many or all of the products featured here are from our partners who compensate us. This influences which products we write about and where and how the product appears on a page. However, this does not influence our evaluations. Our opinions are our own. Here is a list of our partners and here's how we make money.
LifeLock's identity theft monitoring, alert and recovery services aim to detect problems and help you bounce back, but it — and other similar services — cannot prevent identity theft.
LifeLock now offers more than credit and identity theft monitoring because of its association with Norton, which has long been in the business of antivirus software for computers.
It's important to understand that identity theft services most often tell you when your identity has already been compromised. The NortonLifeLock website acknowledges that and adds that LifeLock doesn't monitor all transactions at all businesses. No service can completely take the place of practicing good cyber hygiene and checking over statements.
Freezing and unfreezing your credit at each bureau is free, and NerdWallet recommends it for consumers who aren't actively applying for credit.
Get score change notifications
See your free score anytime, get notified when it changes, and build it with personalized insights.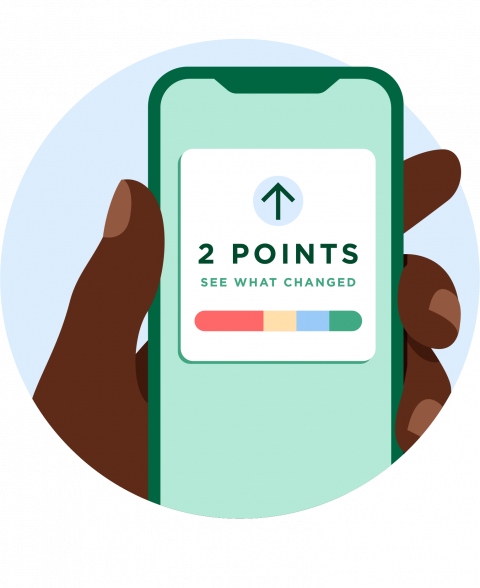 What LifeLock does and what it costs
It makes sense to first determine exactly what you want from an identity theft monitoring service. Your "must-have" services may already be available to you as an employee benefit or because you were affected by a data breach.
LifeLock offers two tiers of protection. Here are highlights, but the two levels offer many elements that you can compare in detail on the NortonLifeLock website.
LifeLock Standard: Protection costs $11.99 per month for one adult. You can get 37% off by paying $89.99 for a full year, with subsequent auto-renewals at $124.99.
It includes monitoring the use of your Social Security number, name, birth date or address in applications. It also offers credit monitoring at Equifax, one of the three credit bureaus. It patrols the dark web for your data, verifies any change of address and includes up to $25,000 reimbursement for stolen funds or personal expenses.
LifeLock Ultimate Plus: This bumps up stolen funds and personal expense reimbursements to $1 million each, adds credit monitoring at all three major credit bureaus and monitors investment activity. Other additions: phone takeover and social media monitoring; home title monitoring; alerts on crimes in your name, and much more.
It runs $34.99 per month for an individual, or $69.99 monthly for two adults. You can save by paying a year at at time; the individual plan costs $239.88 the first year and renews at $339.99, while the plan for two is $395.88 in the first year and $679.99 thereafter.
You also may be able to cut costs by finding discount codes.
Is LifeLock worth the price?
You might find a NortonLifeLock product worth the cost if:
You are unwilling to freeze your credit.

You want help resolving an instance of identity theft or have other security worries.

You are also looking for privacy protections such as VPN, a password manager, etc.

You have more money than time to monitor for potential signs of identity theft.
Also, weigh the pros and cons:
LifeLock provides wide-ranging monitoring and alerts, making it useful if you don't have the time or desire to monitor your own credit and other accounts for suspicious activity. It also searches the dark web for your data. While that data cannot be removed, you can take proactive steps — such as changing passwords or notifying the agency that issued identification, such as your driver's license — to make it less useful.
It's especially helpful if you know you are at heightened risk because you have already been a victim of identity theft or you want a type of monitoring you cannot or won't do yourself, such as dark web monitoring or checks for criminal activity.
It can also be a good choice if you are looking to bundle virus protection with identity theft monitoring, and can get the features you want by doing so. It may cost less and be easier to use than having two separate services to do those tasks, since the systems are designed to work together.
Cost is a concern. If you're on a tight budget, consider using free methods to make yourself less of a target.
You can perform many of LifeLock's identity theft protection services on your own, for free:
Frequently checking your credit accounts online, reading statements and setting activity alerts on financial accounts will help you quickly spot suspicious activity.

You can update to secure passwords and use two-factor authentication.

You can track changes to your credit score and monitor your credit report for free online on sites like NerdWallet.

If you're a victim of identity theft, you can get a free, customized path to recovery at IdentityTheft.gov.
LifeLock is more expensive than some other identity-protection services. Costs can add up quickly if you want to add another adult. The service also auto-renews, which can be a convenience — or a nuisance.
Finally, there are risks of LifeLock or any other identity theft monitoring service:
You may start to ignore alerts if you become accustomed to receiving many of them.

You may become lax about your own cyber hygiene because you believe it's been taken care of for you.